Ashrams of India is a travel guide that explores over 500 places of spiritual interest for the modern traveller
"A massive 1749 page two volume book set that explores over 500 ashrams, temples, and other significant sites of eastern religious and spiritual interest located throughout the Indian sub-continent. The compilers have backed up their explorations with reems of classical, historical, and recent background information." – The Wanderling. https://the-wanderling.com/
Ashrams of India -☆☆☆☆☆ – 5 out of 5 stars "Masterful – a well researched, serious look at many famous ashrams. Masterfully written and produced. So much detail and care has gone into this project which is a labour of love. We may only bow!"
Ashrams have played a key role in many people's journeys in modern times. The Beatles put India on the world map when they ventured to Rishikesh to learn Transcendental Meditation at the ashram of Maharishi Mahesh Yogi in 1968. However, Westerners had been visiting the ashrams of saints since the early part of the twentieth century. Their stories and the places that they visited, many of which are still in existence, are gathered together here in Ashrams of India.
Ashrams of India is the perfect starting point for the modern spiritual traveller wishing to delve into the rich spiritual traditions of India and plan their own journey. Until now, basic information regarding these places was fragmented across many publications, both online and in print. Here you can find fascinating information about key figures, ashrams, churches, other places of spiritual significance, as well as practical advice including contact details, directions, and coordinates that link to Google Maps. Discover the story of the guru and follow their lineage and tradition. The book is richly illustrated with photos of people of interest and the sites themselves.
For those who wish to experience living at an ashram first hand, booking details are provided for places that offer short or long-term stays to non-Indians, and there is all-important cultural advice about the traditions visitors should follow when visiting an ashram.
This book is designed to be used together with your preferred travel guide.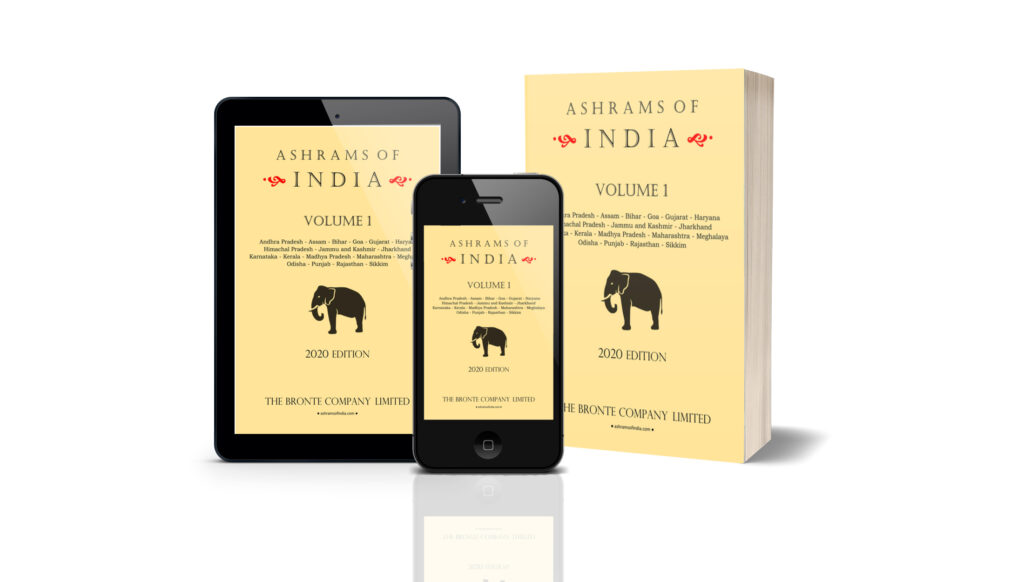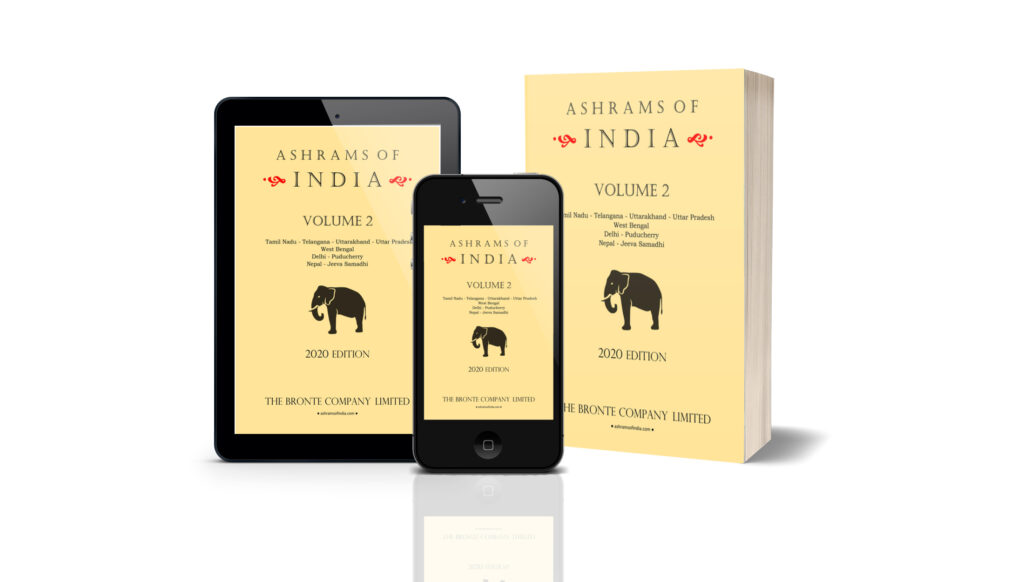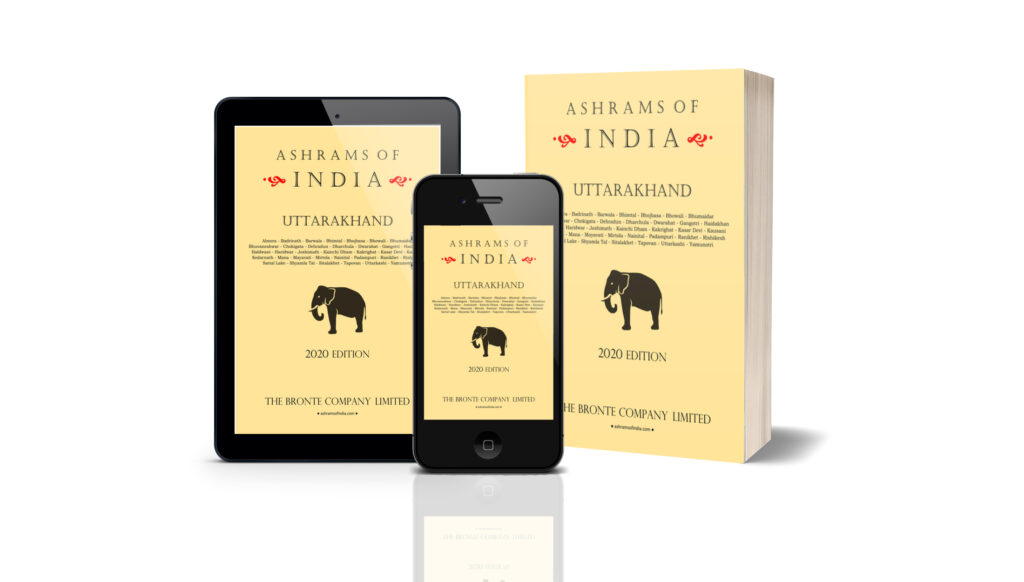 The writer and historian Amaury De Riencourt gives us a beautiful explanation: "Religious feeling in India was entirely mystical, as is only natural in a people who have no feeling for past or future but only seek to sublimate the present moment into immortal timelessness; the religions and philosophies of India were concerned only with eternity." This timeless expression of India can be felt while travelling. It pervades your way of being and is experienced as a profound sense of freedom. Everyone feels it, and so did the little big man whose trajectory was by now infused by it. This is what the hippies loved when they moved towards Goa, Benares or Katmandu. They also loved this mysticism that is so pregnant in India, and that is, deep down, an expression of India's timeless and perennial understanding of the nature of experience. The adepts of the flower power felt so imprisoned by the old structures of the west. Of course, India had nothing to offer them in the long run, but at least they could have a taste of their own hidden nature. Text by Alain Joly thedawnwithin.com
https://thedawnwithin.com/bharata-ma/
The Art of the Guru
"The fundamental authority of a true mystical path often precludes even the mentioning of the Guru's name, much less the actual sadhana one is practising. Very often the more vocal a person is about their teacher etc., the more superficial or neophyte the relationship tends to be, and is all the more suspect if this is done in an
overtly public manner."
"A Guru is not an authority from outside (as Krishnamurti invariably insists) but is the innermost Self disguised as an outer manifestation within the play of duality. He is really inside and appears to speak from outside only because we cannot hear the Voice of the Silence. Therefore surrender to Him must lead to becoming one's own Guru, as the inner and outer become blissfully reunited in the truth of the One."
Atmananda's diaries provide us with a unique in-depth study of the Guru-disciple relationship and the particular problems that arise when a westerner enters into this. The presence of J. Krishnamurti, the 20th century's most outspoken and eloquent anti-Guru Guru, throughout the book serves to highlight and to confront many popular misconceptions on the subject (many for which he is directly responsible), and we are ultimately treated to a face to face meeting between him and Anandamayee Ma-the Guru par excellence. The traditional function of the Guru has been widely misunderstood and misrepresented in the West, and Atmananda's quest-from Theosophy to Anandamayee Ma via Krishnamurti and Ramana Maharshi-gives us a rare balanced picture of the subject.
Although many seek the "consolation of religion" in their lives and some have found solace in Eastern philosophy, yoga and spiritual teachers, not many have ever seriously embarked on an authentic Guru-disciple relationship, which is something fundamentally different. Inherent in this relationship is a particular structure and discipline that effects an inner alchemy-a specific transformation process that, like every art, demands a degree of talent, and a strong commitment from the practitioner if it is to be perfected. Aside from the great difficulty of finding a qualified Guru, very few are prepared to undergo the rigors such a relationship demands-the sine qua non of which is the journey beyond death, the death of the ego. From the point of view of the individual mind this is the same as physical death, and the disciple must have complete faith in the Guru in order to successfully make this transition. This ego death entails abandoning all of one's beliefs and concepts that make up one's passionately held idea of who one is. Thus, unlike conventional religion, it is not and cannot be something that augments and gives comfort to our lives as they are, but rather sweeps away completely our conditioned identity and makes it seem as a corpse in comparison with the absolute wholeness and ecstatic unity that is revealed as the authentic nature of our humanity. What is so often misunderstood is that this is not the loss of individuality but the complete fulfilment of it. In this state there is perfect harmony with all others and not the slightest possibility of egoity or selfishness as one experiences one's neighbour as not other than oneself, and the ecstatic recognition of this absolute unity as divine love. This is not a placid mindlessness, but a state of radical clarity. It is not something to be accepted on faith, but to be fully recognised through experience. It is one thing to have a momentary revelation of this, which all too often simply ends up becoming one more possession of the mind-ego complex, and quite another to become fully integrated into it. It is the Guru's job to reveal the way to this integration.
Death Must Die : Based on the Diaries of Atmananda by Ram Alexander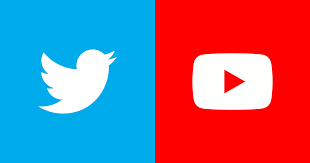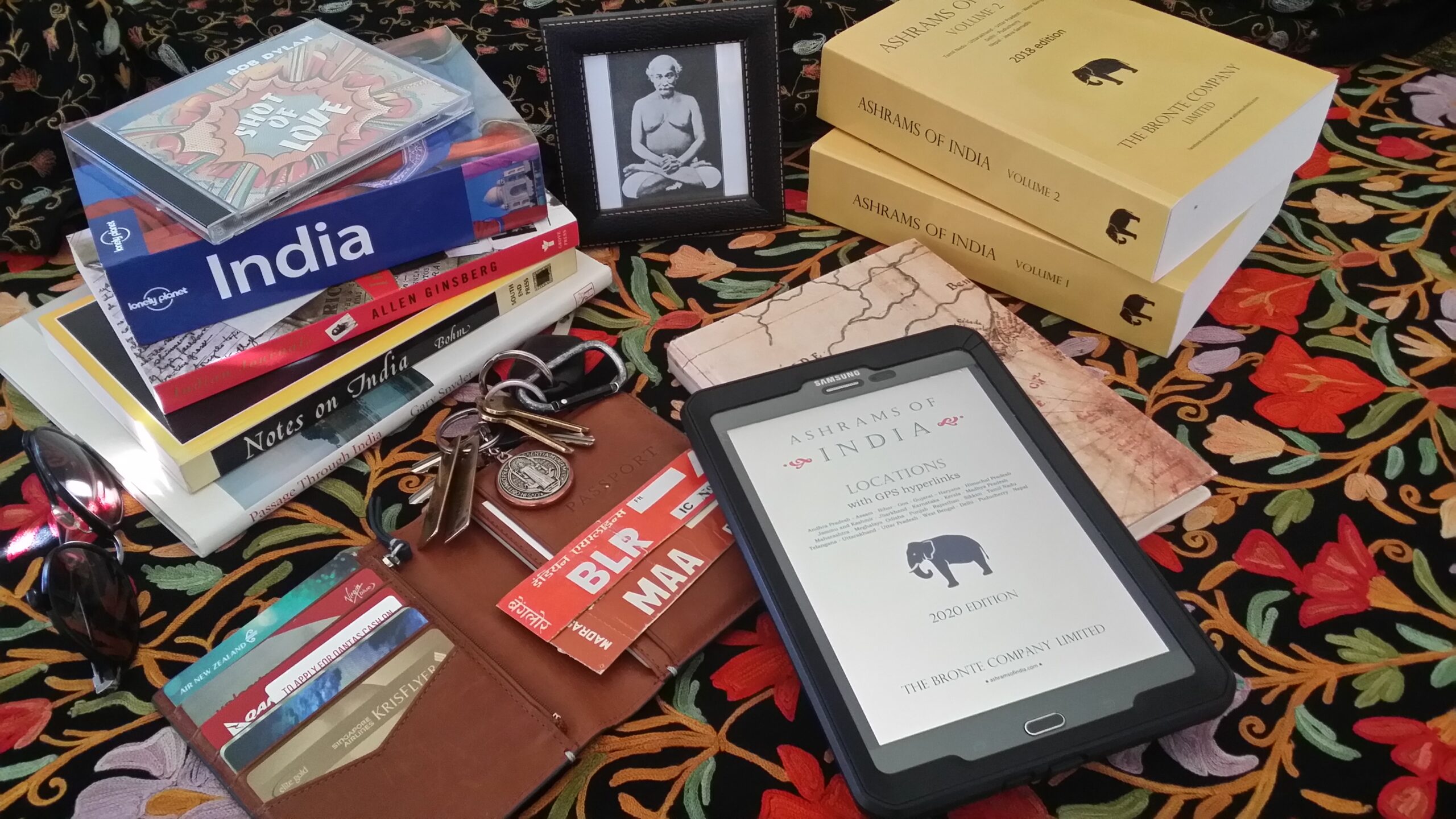 Ashrams of India – The only book designed to be used independently or together with your preferred travel guide.
Available in Paperback and eBook
Volume 1 Andhra Pradesh - Assam - Bihar - Goa - Gujarat - Haryana - Himachal Pradesh - Jammu and Kashmir - Jharkhand - Karnataka - Kerala - Madhya Pradesh - Maharashtra - Meghalaya - Odisha - Punjab - Rajasthan - Sikkim
Volume 2 Tamil Nadu - Telangana - Uttarakhand - Uttar Pradesh - West Bengal - Delhi - Puducherry - Nepal - Jeeva Samadhi
Uttarakhand Almora - Badrinath - Barwala - Bhimtal - Bhojbasa - Bhowali - Bhumaidar  - Bhuvaneshwar - Chokigata - Dehradun - Dharchula - Dwarahat - Gangotri - Haidakhan  - Haldwani - Haridwar - Joshimath - Kainchi Dham - Kakrighat - Kasar Devi - Kausani  - Kedarnath - Mana - Mayavati - Mirtola Nainital - Padampuri - Ranikhet - Rishikesh - Sattal Lake - Shyamla Tal - Sitalakhet - Tapovan - Uttarkashi - Yamunotri
Rishikesh and Hardwar Maharishi Ashram (Chaurasi Kutia Ashram) - Tat Wale Baba Ashram - Mauni Baba Gufa - Himalayan Yogis' Sadhana Ashram - Phool Chatti Ashram - Association for Yoga and Meditation - Kailashanath Mission Trust - Shri Sant Sewa Ashram (Yoga and Reiki School) - Sacha Dham Ashram  - Sachcha Mission Ashram - Swami Dayananda Ashram aka Sheeshamjhadi Ashram - Himilayan Yog Ashram - Parmarth Niketan - Swarg Ashram (Various Ashrams) - Sri Ved Niketan Ashram - Vanprastha Ashram - Gita Bhawan - Sanskriti Yogpeeth - Nada Yoga Ashram - Tattvaa Yogashala - Rishikesh Yog Peth - Arogya Yoga School - Sri Swami Balyogi Premvarni Ashram  - Sivananda Ashram/The Divine Life Society - Swami Sivananda Tapasya Kutir - Osho GangaDham - Vashistha Guha Ashram - Arundhati Guha/Arundhati's Cave/the Jesus Cave - Mastram Baba Ashram - Ajatananda Ashram - Rama Ashrama - Rishikesh Nath Yogshala - Rishikesh Yoga Prakash - Kriya Yoga Ashram - Vanamali Gita Yogashram - Yogahut Tapovan - World Peace Yoga School - Maa Yoga Ashram - Bhagwan Giri Ashram - Sri Bharat Milap Ashram - Sri Swami Ramanand Sant Ashram - Omkarananda Ashram - Shree Vithal Ashram - Rishikesh Ashram (of Shri Shri Sitaramdas Omkarnath) - Shree Swaminarayan Ashram - Madhuban Ashram - Kailasa Ashram - Yoga Niketan Ashram - Shri Mangal Yoga Dham and Nature Cure Centre - Sadhana Mandir - Swami Rama Sadhaka Grama Ashram - Anand Prakash Yoga Ashram - Jeevmoksha Yoga Gurukul - Neem Karoli Baba Rishikesh Ashram - Dandi Swami Maharaj cottage - Aurovalley Ashram - Prem Nagar Ashram - Soham Ashram - Keshav Ashram/Keshabashram - Sanyas Ashram - Shanti Mandir Ashram - Maa Anandmayi Ashram - Shree Shree Ma Anandamayee International Centre - Saptarishi Ashram Harihar Ashram - Hari Puri Ashram - Shri Jairam Ashram - Santosh Puri Ashram - Kutchi Lalrameshwar Ashram/Kutchi Ashram - Akhand Param Dham - Patanjali Yogpeeth  - Chitrakut Ashram - Shantikunj Ashram - Mohyal Ashram - Sri Vyas Ashram - Pilot Baba Kankhal Haridwar Ashram (Yogmata Foundation)
Locations with GPS hyperlinks Andhra Pradesh - Assam - Bihar - Goa - Gujarat - Haryana - Himachal Pradesh - Jammu and Kashmir - Jharkhand - Karnataka - Kerala - Madhya Pradesh - Maharashtra – Meghalaya -  Odisha - Punjab - Rajasthan - Sikkim - Tamil Nadu - Telangana - Uttarakhand - Uttar Pradesh - West Bengal - Delhi - Puducherry - Nepal