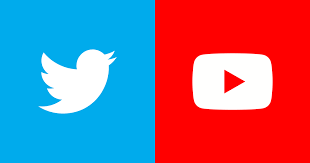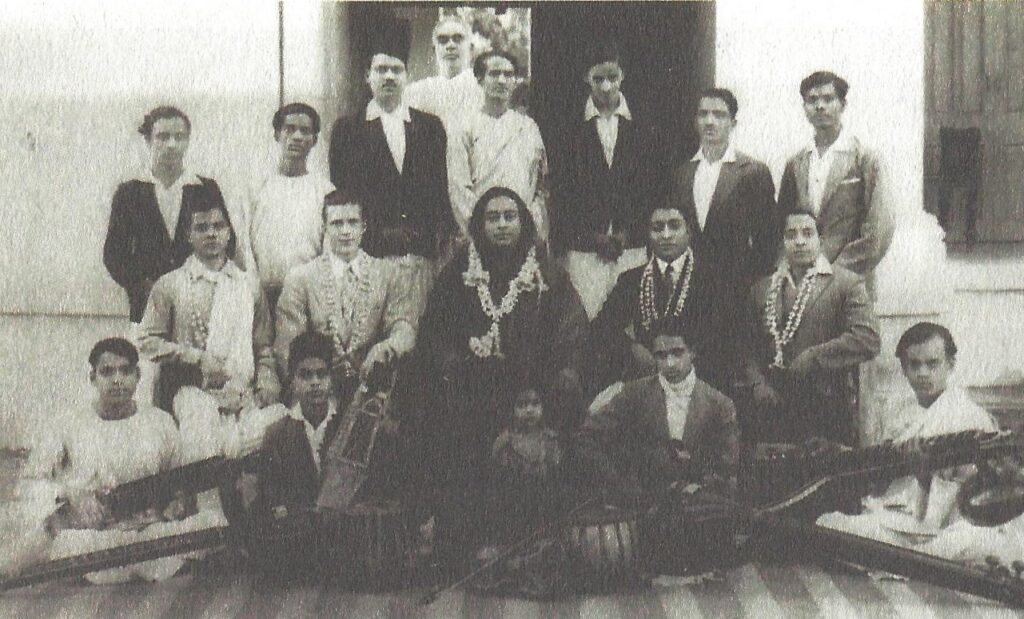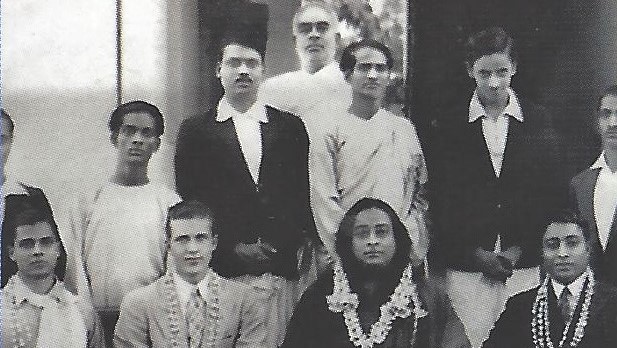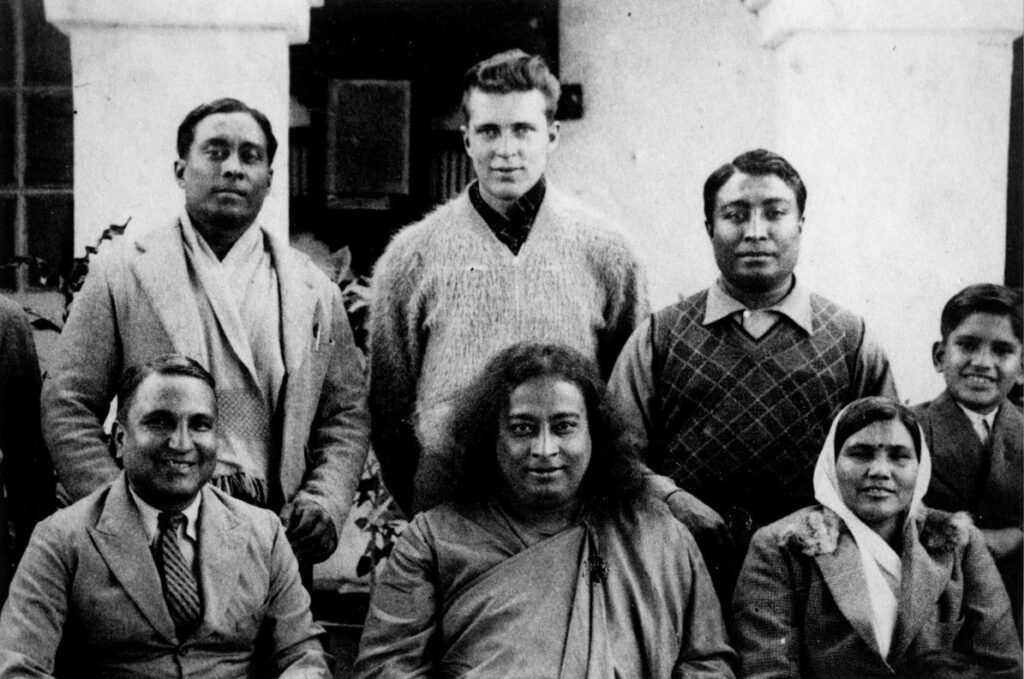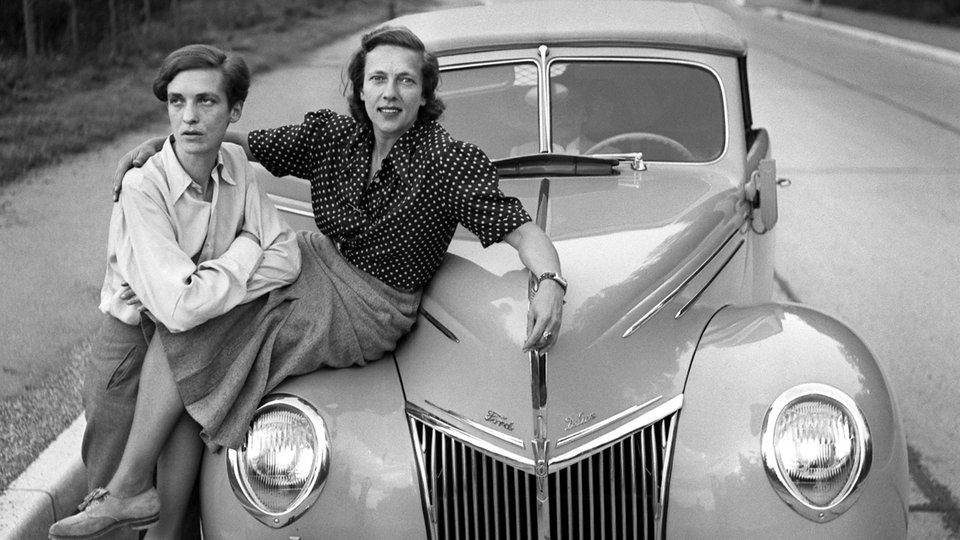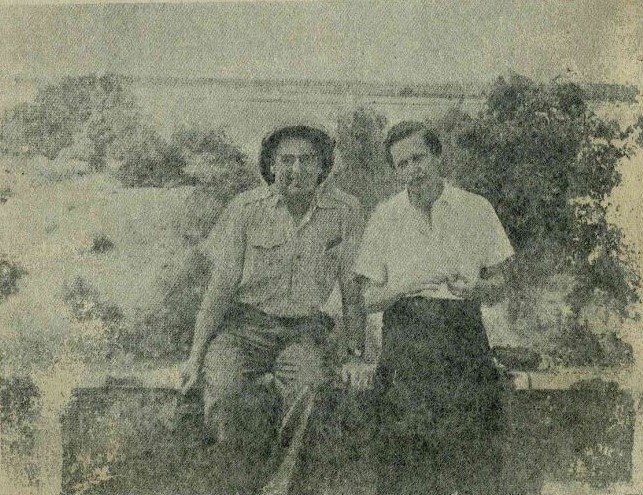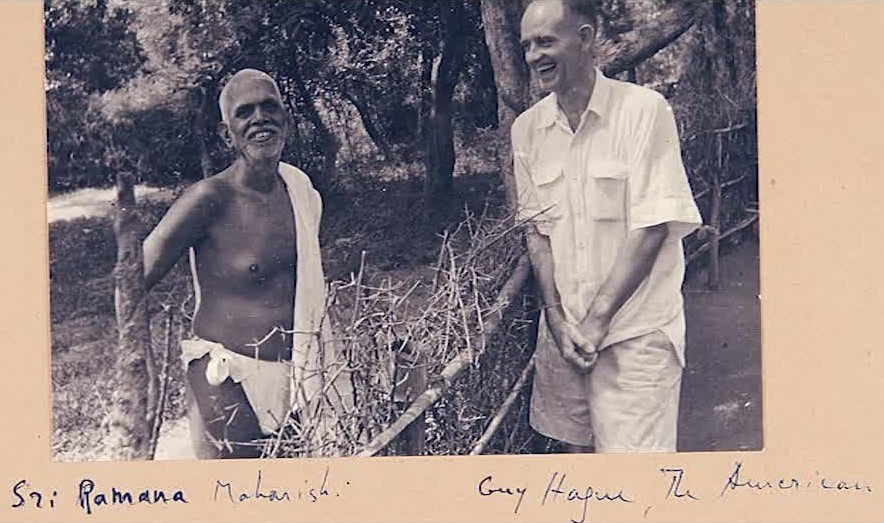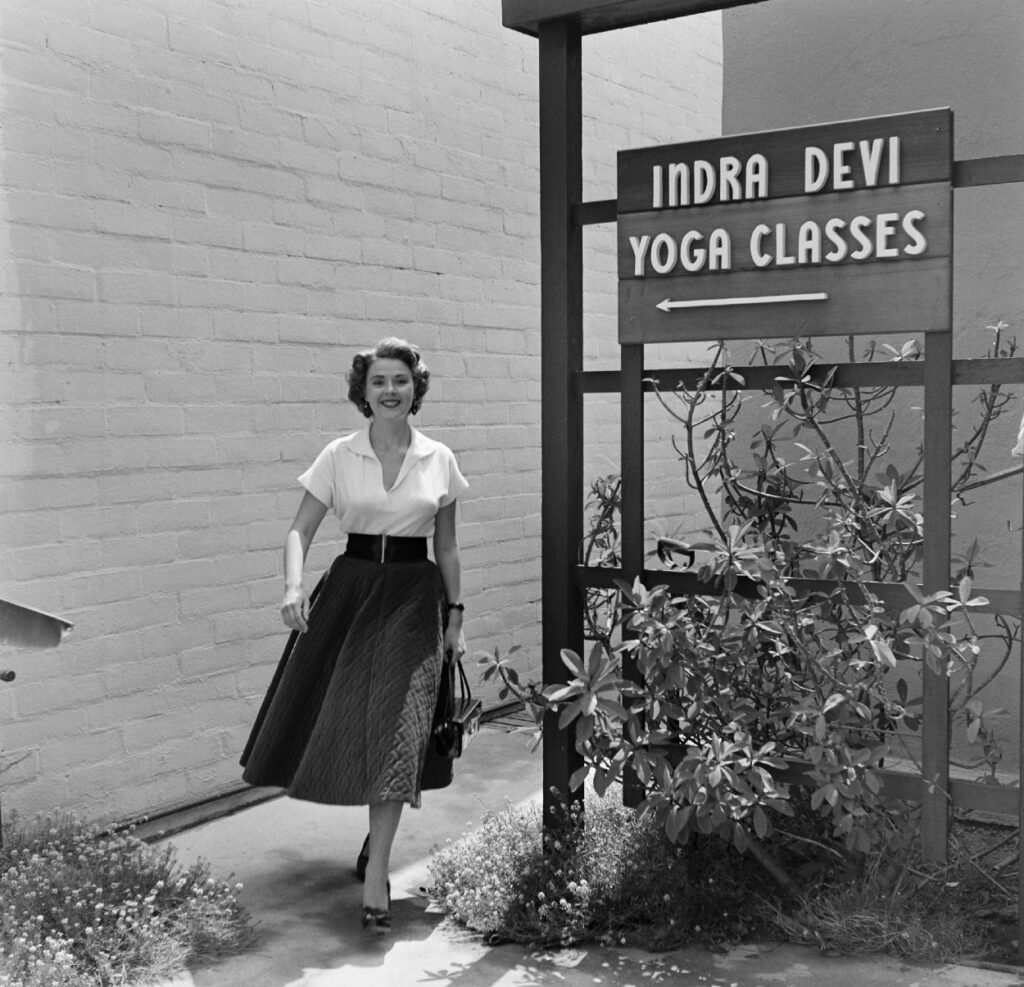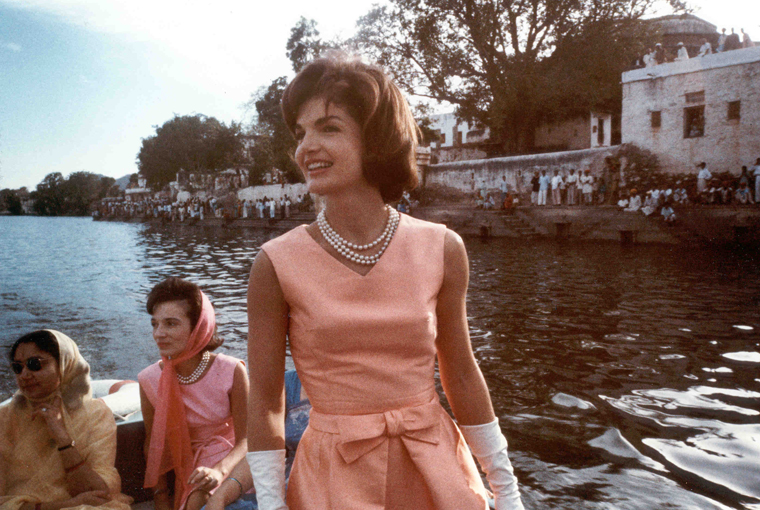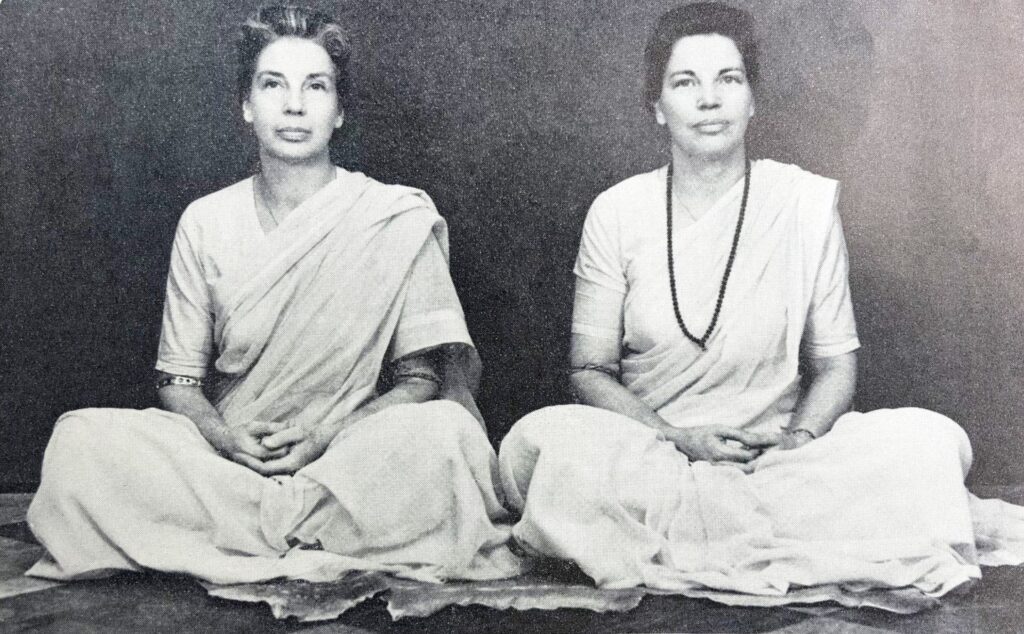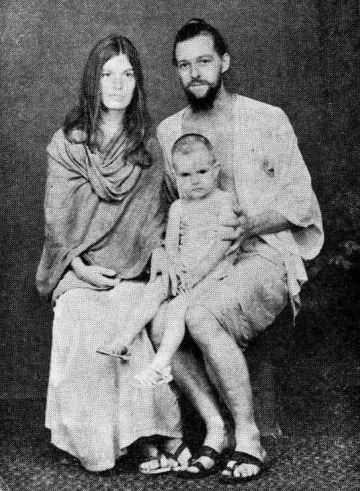 From The Mountain Path July 1973 – Mr. Muz Murray-Gardenchild is the founder of the ' Inner Garden' group of England and director of the Seed-Crystal Trust Charity, who has been travelling as a sadhu on pilgrimage throughout Asia and India for the last two years, seeking the saintly of all faiths. He was born in the heart of England, 'Shakespeare Country' (Warwickshire). Studied at Coventry College of Art and Technology for five years. Acquired local renown as a poet, painter and eccentric. Worked in BBC Television as a designer and scenic artist.
Spent seven years wandering the world, in search of a meaning to life. At the age of 24 he experienced a spiritual revelation through Cosmic Consciousness and became consumed with the spiritual quest. On returning to England in 1967, he began to produce a lively magazine for spiritually-minded youth. The universal approach and way of life illustrated by this, created the Inner Garden group of mystically-inclined seekers around whom developed a London Ashram, which comprised a vegetarian restaurant, a handicraft and mystical bookshop and daily lectures and yoga classes, open to all of every persuasion and dedicated to revealing that which is universal on every available Path'!
Mr. Muz Murray came to Sri Ramanasramam for the first time in January, 1973, in the expectation of being able to find here what he was seeking. He was not disappointed. He experienced Bhagavan's Grace and living Presence which made him return here with wife Lyn, and 3-year-old daughter, Saffron. While here he very ably assisted in editing The Mountain Path, reviewing books, writing articles, etc. It is regrettable that circumstances are forcing him to leave the Ashram.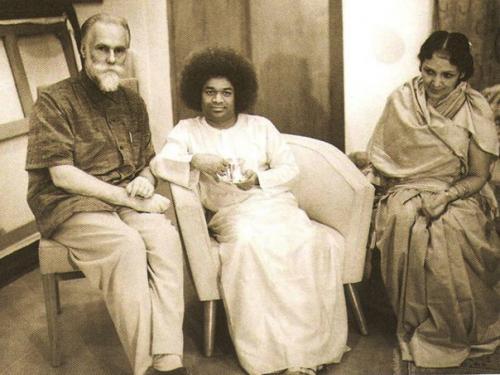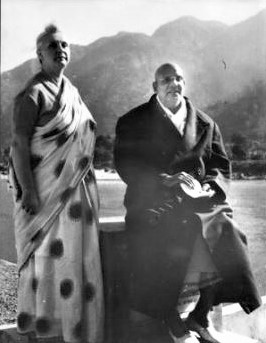 Telepathic Forces Of Swami Sivananda by Yogi Sri Atmananda, Germany. A Yogi living in the Spirit has telepathic forces, developed as the natural consequence of his spiritual growth. So German newspapers have published the story of Charlotte Walinski-Heller who had heard the telepathic call of Swami Sivananda, asking her to come to India for a study of Yoga and for spreading Swamiji's thoughts in Germany. She followed his call. What about myself–I can give a report of a similar experience. Being editor of a German magazine 'Friede,' founded in 1953, under the inspiration of Swami Omkar, I had sent the first copy of it to Swami Sivananda by air-mail. The same day when Swamiji received the copy, I had a sudden vision of him: I saw him standing before me for a minute, kindly smiling at me. So the Swamiji's thoughts are so strong that they can take shape by telepathic force. We often publish articles of Swami Sivananda in our magazine giving help and spiritual support to our readers. God's richest blessings to the great Swamiji for all he is giving to us!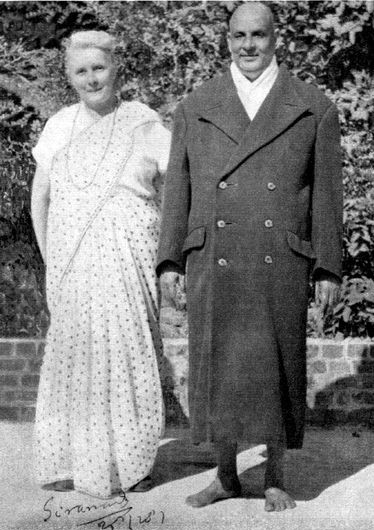 Der Ruf (The Call) is the story of a German woman, Charlotte Walinski-Heller who came into telepathic contact with Swami Sivananda in 1950, was trained by him for 3 years and then went to India in 1953 to spend 5 months in his ashram. Der Ruf was self-published on September 8, 1954 in honor of Swami Sivananda's birthday in Nuremberg. The book contains a foreword by Swami Sivananda, it describes her visions, mystical experiences, her inner call and how these mystical experiences took her to Rishikesh. The book mainly documents the time spent in India and how Sivananda guided and instructed her spiritually. Swami Sivananda Sarada founded and directed the Sivananda Sarada Ashram Lindau, founded in 1954.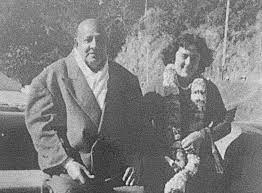 An English woman, Hilary Perry-Keene (nee Dawbarn) lived in the Sivananda Ashram, Rishikesh, for about 6 years (from 1956) whilst her husband Roger (d Dec 1993), was working as a pilot in India. She spoke highly of the magnanimity of Swami Sivananda and his work. She and her husband moved went to Cairns, Australia in the 1960s, settling in Mt Molly to help spread the message of Sivananda. She passed away peacefully on the 20th of October, 2018 Aged 97 years.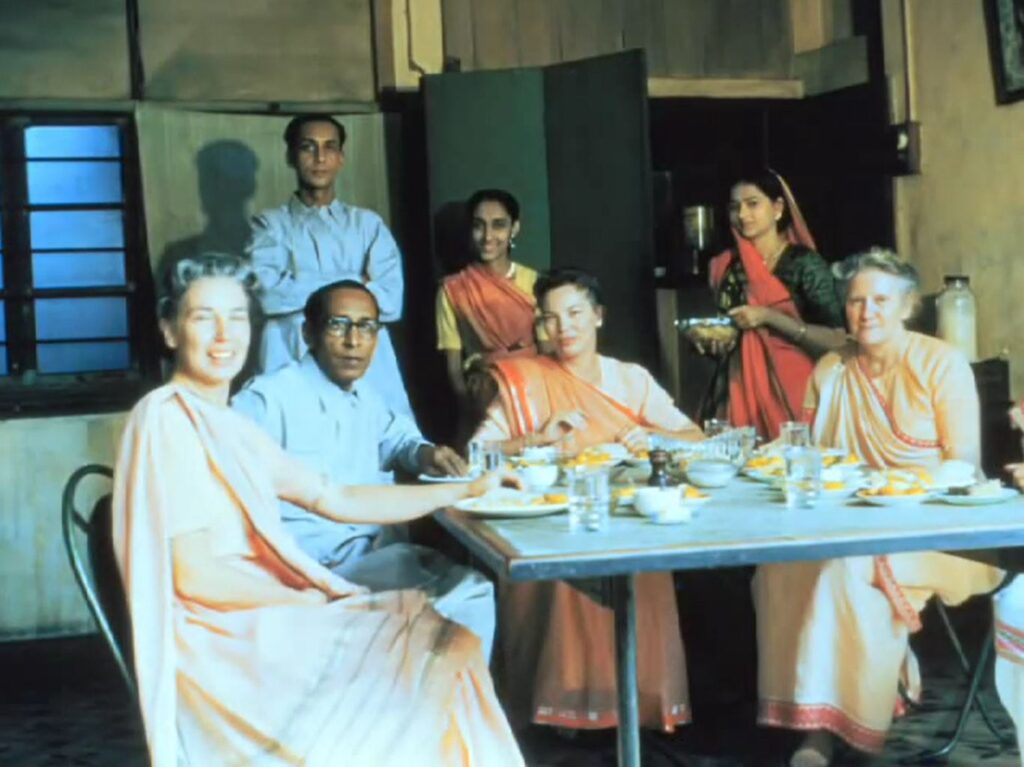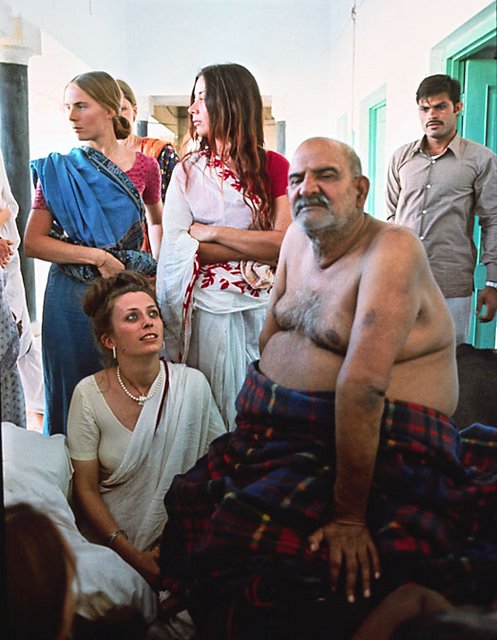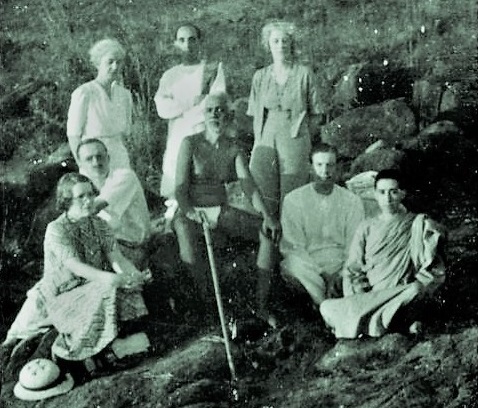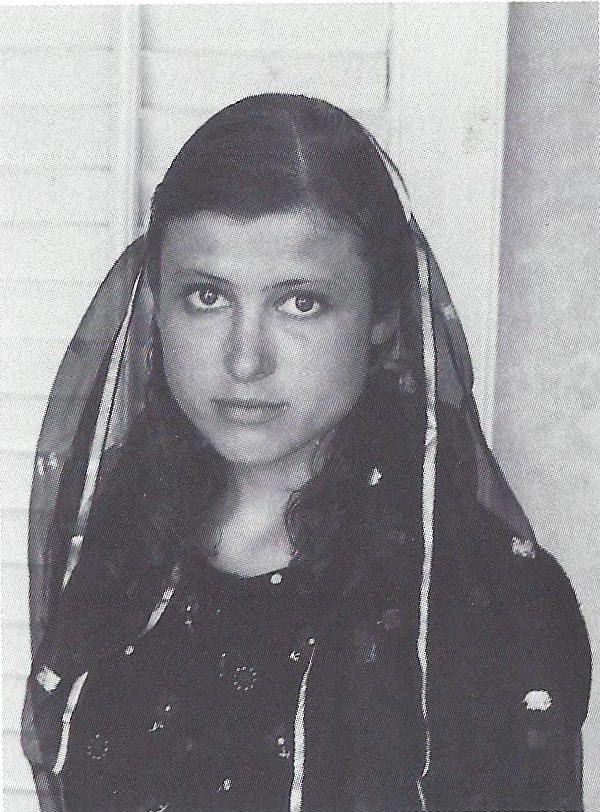 Hope Savage was born in 1936, in Camden, South Carolina. Hope was Gregory Corso's first girlfriend. He says that Hope went to India in 1958, and has been there ever since. She was the only chick around the time of that beat thing. A girl who wrote poetry when she was nine years old; her father was Mayor of Camden, South Carolina, and of course they thought she was mad. That was around 1950. They gave her shock treatment. They destroyed this girl. When I met her she had had it, and she was 17, and very brilliant. She cried every night, and I'd say, "What is it?" And she said "I don't know what they took away, and therefore I feel I could never do anything perfect or complete." And she was a beautiful artist. She wanted her Rimbaud, she wore capes and boots in the streets of the South, and she ends up in there, that's a tragedy.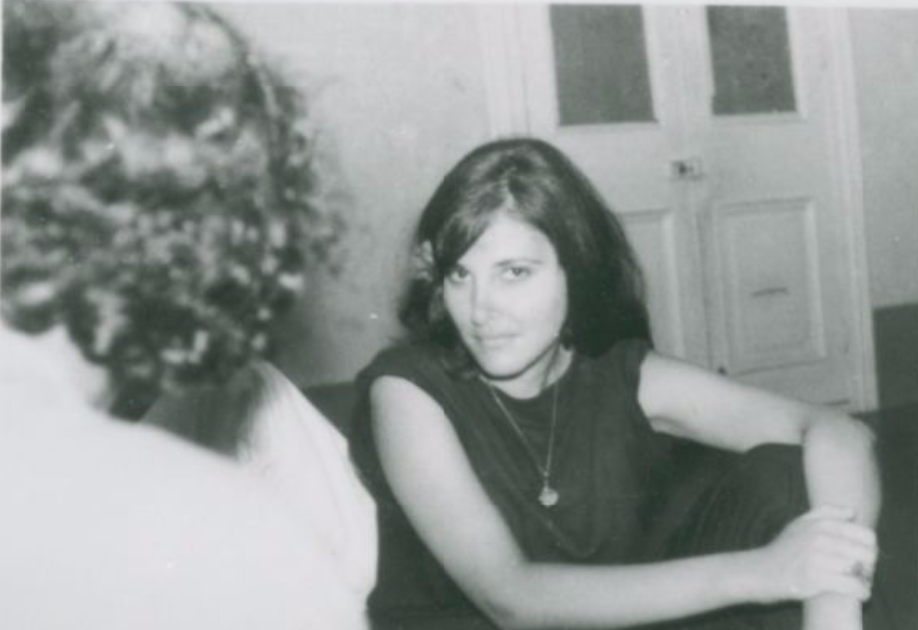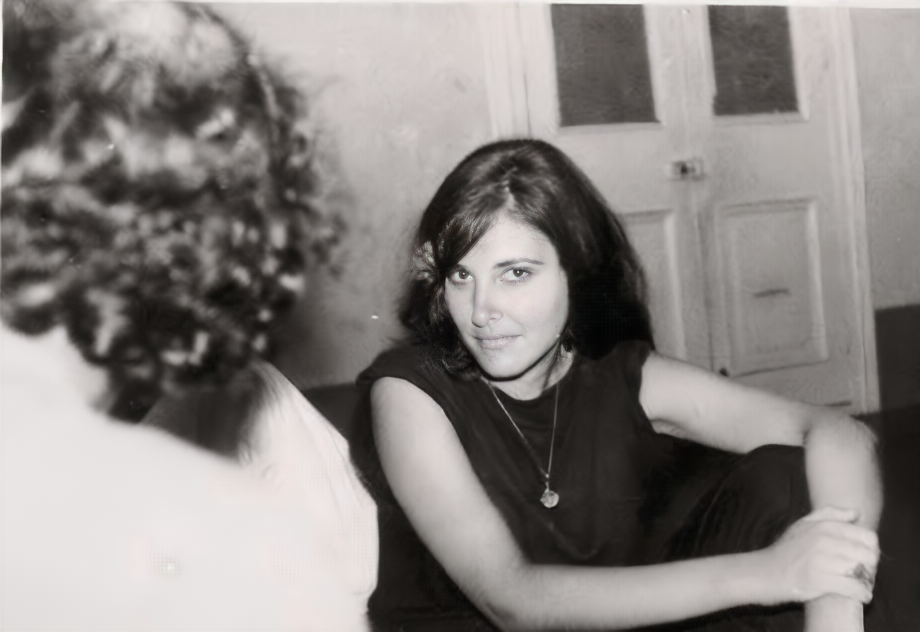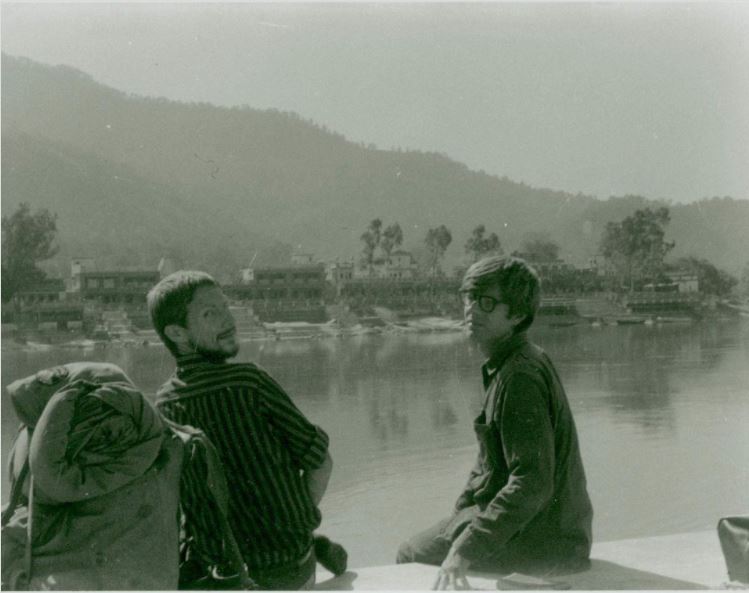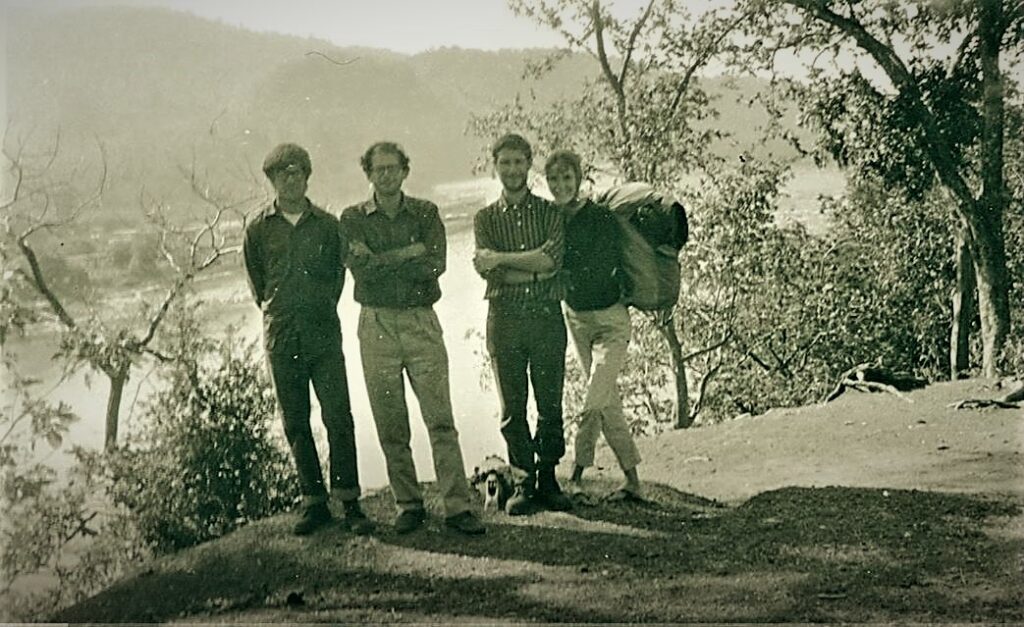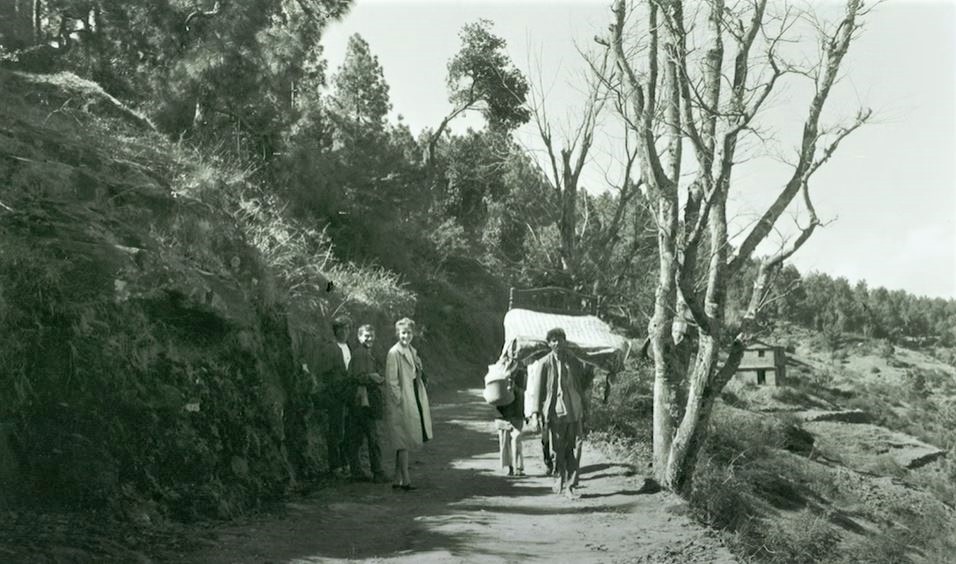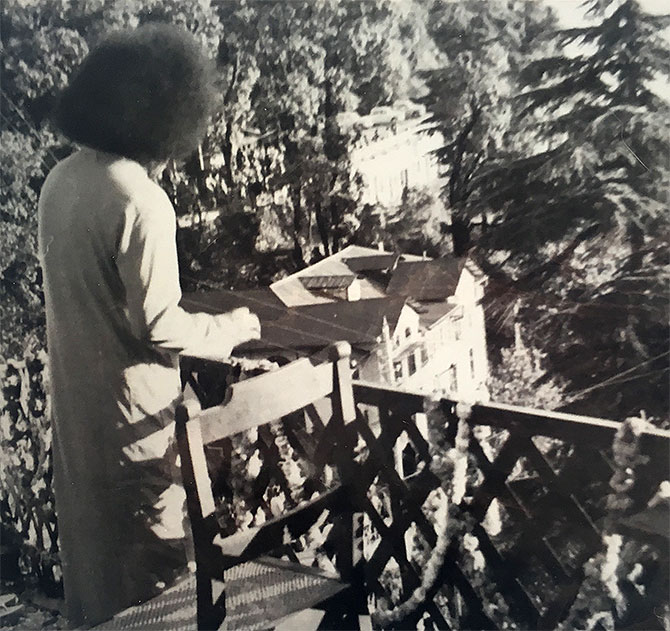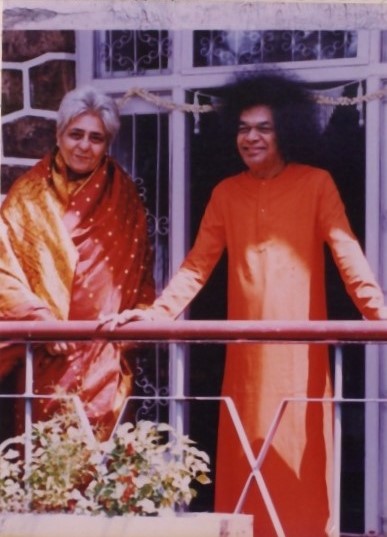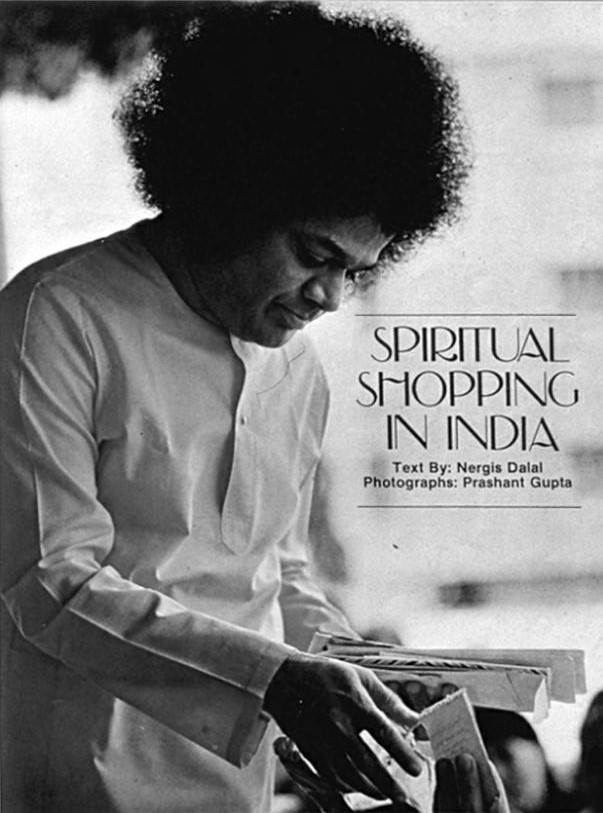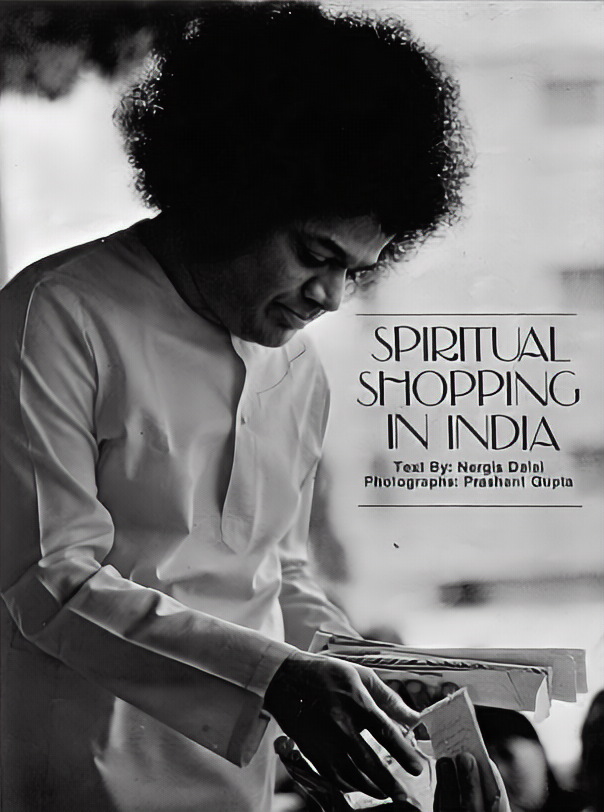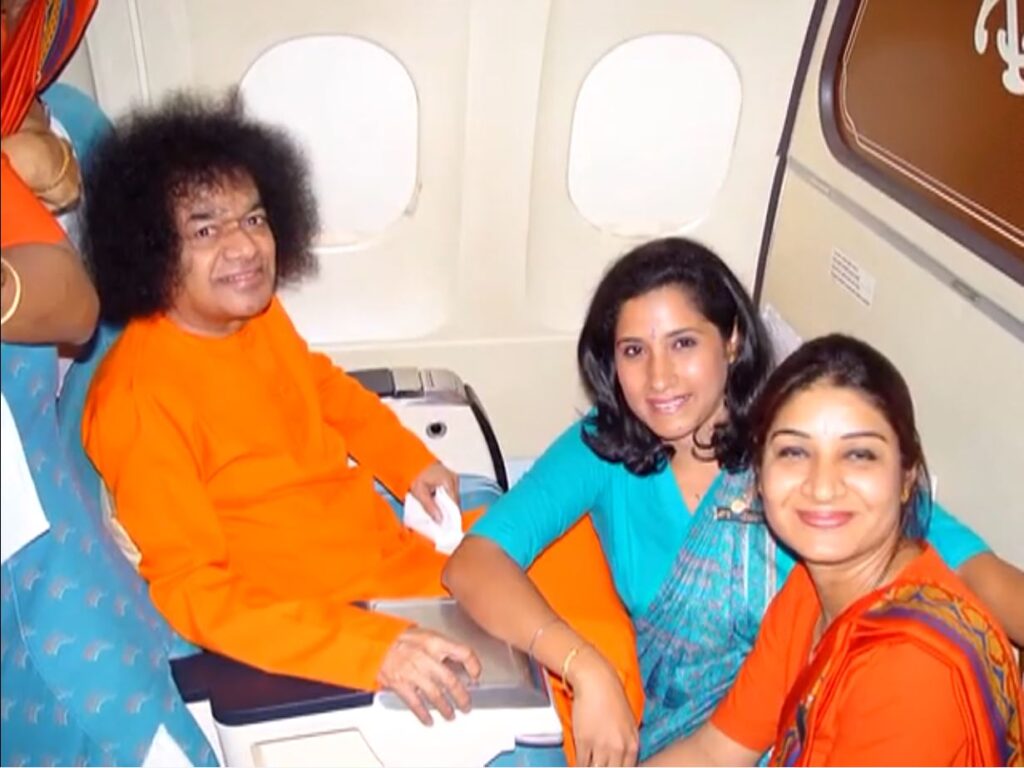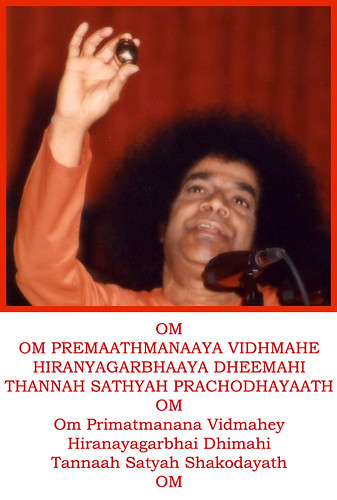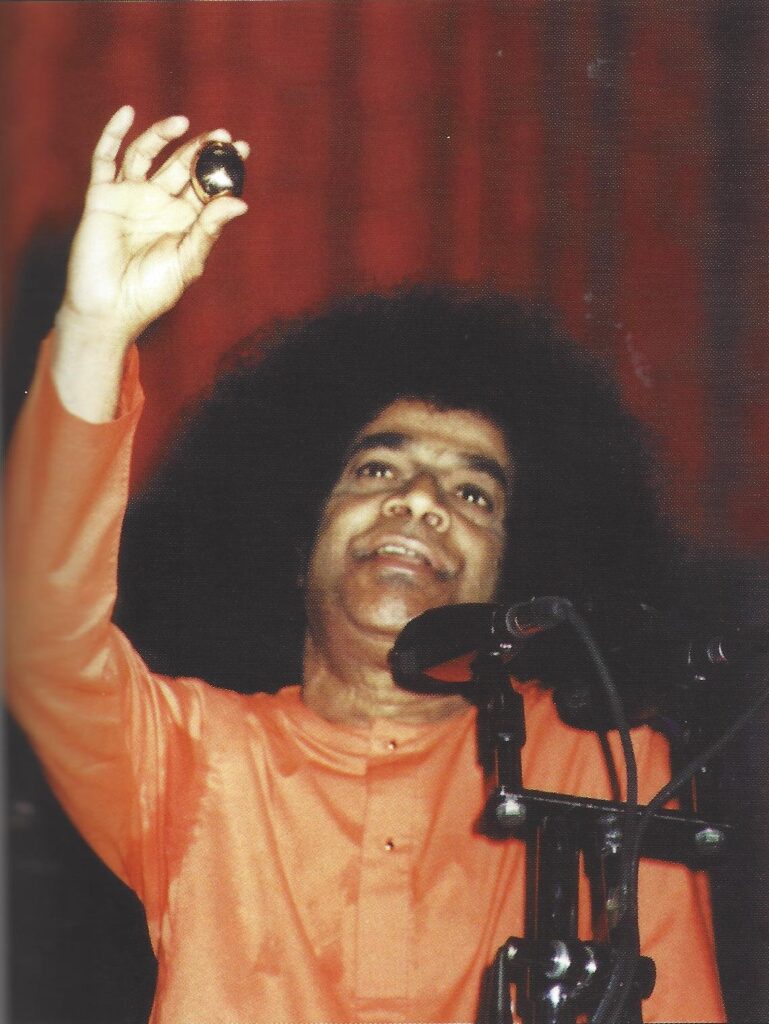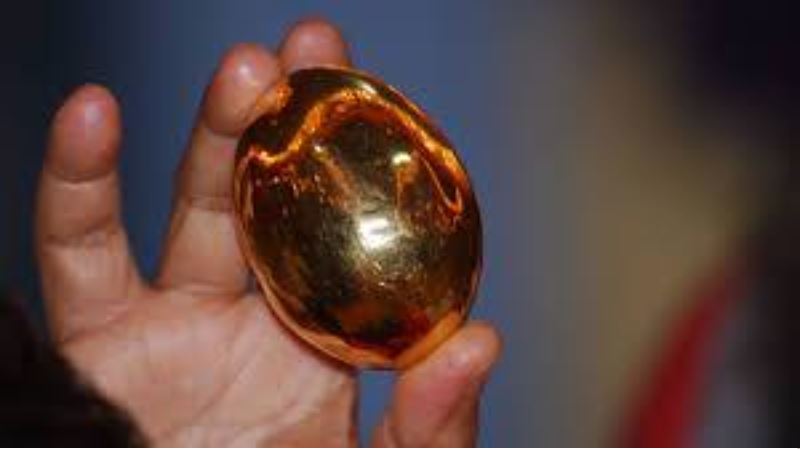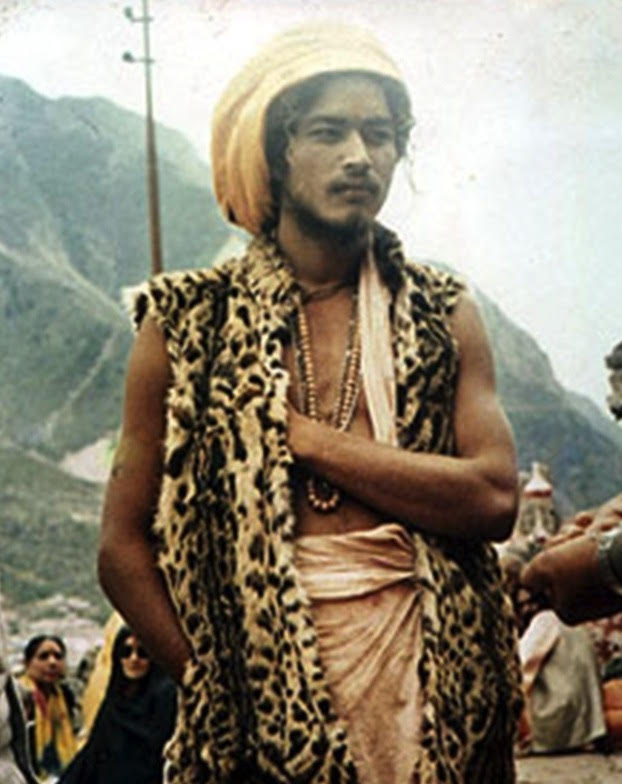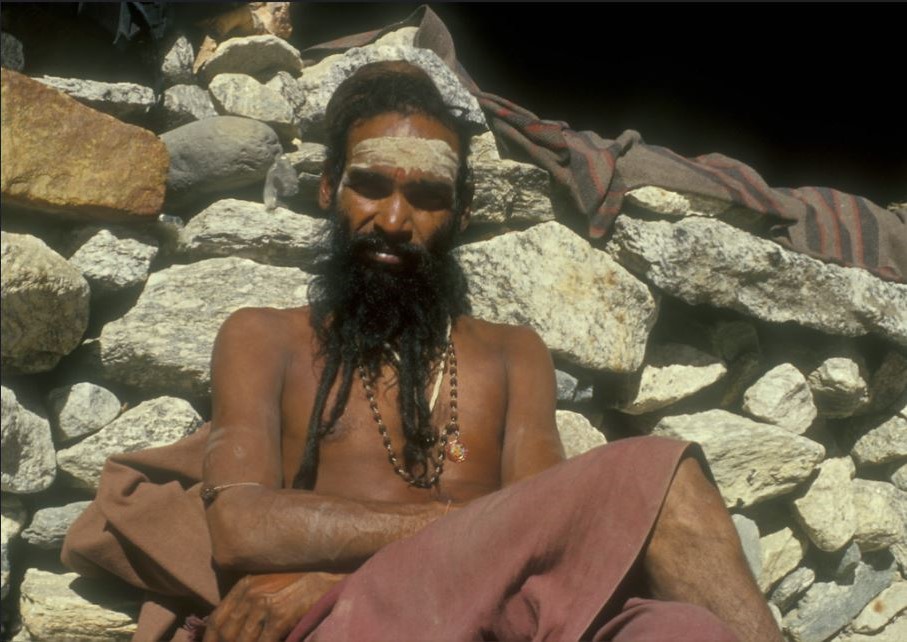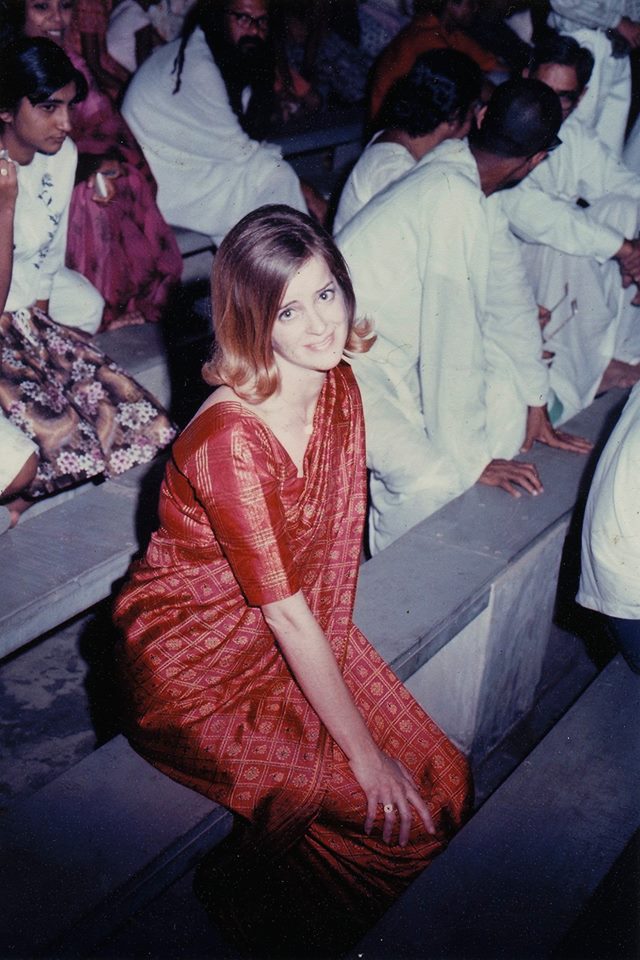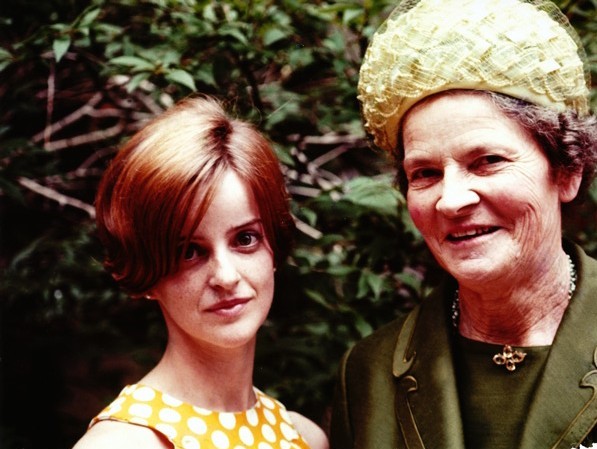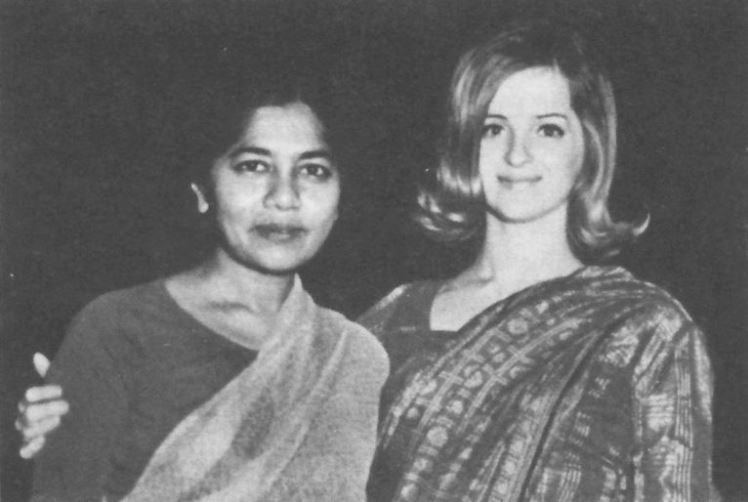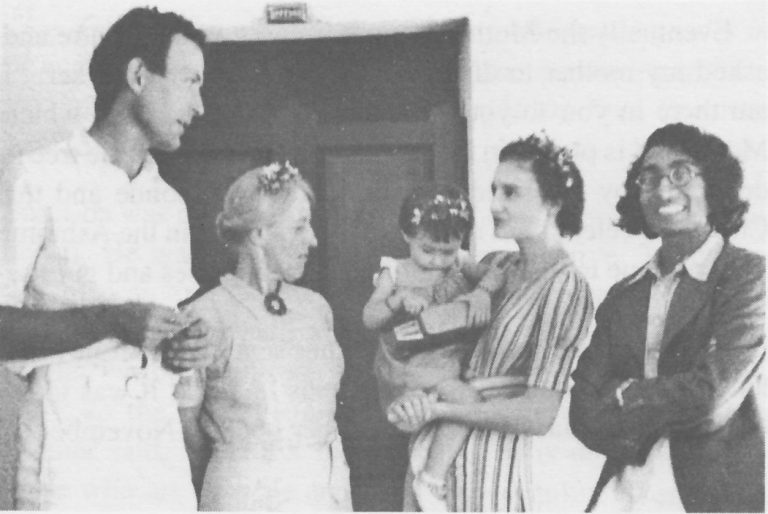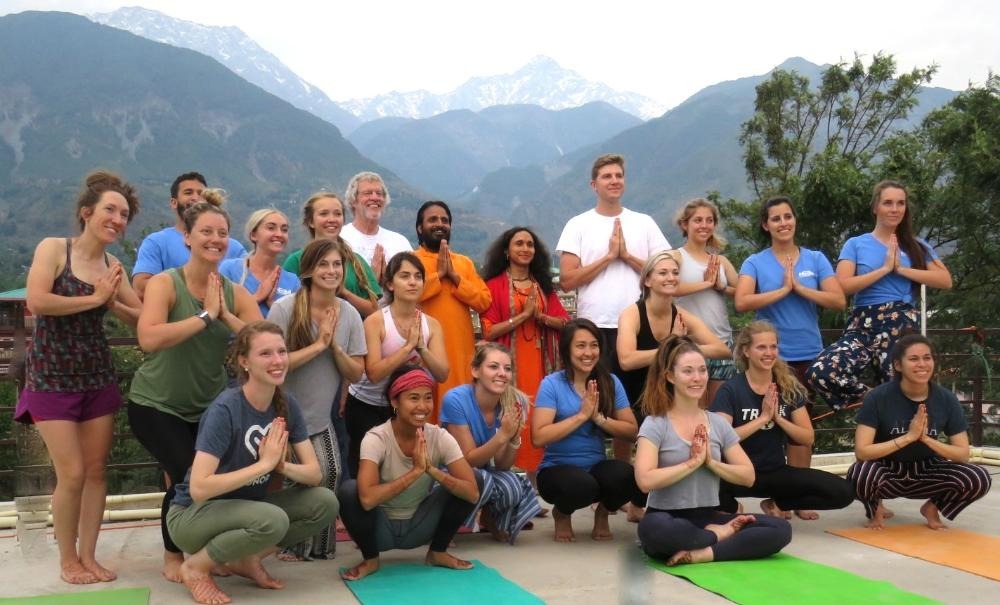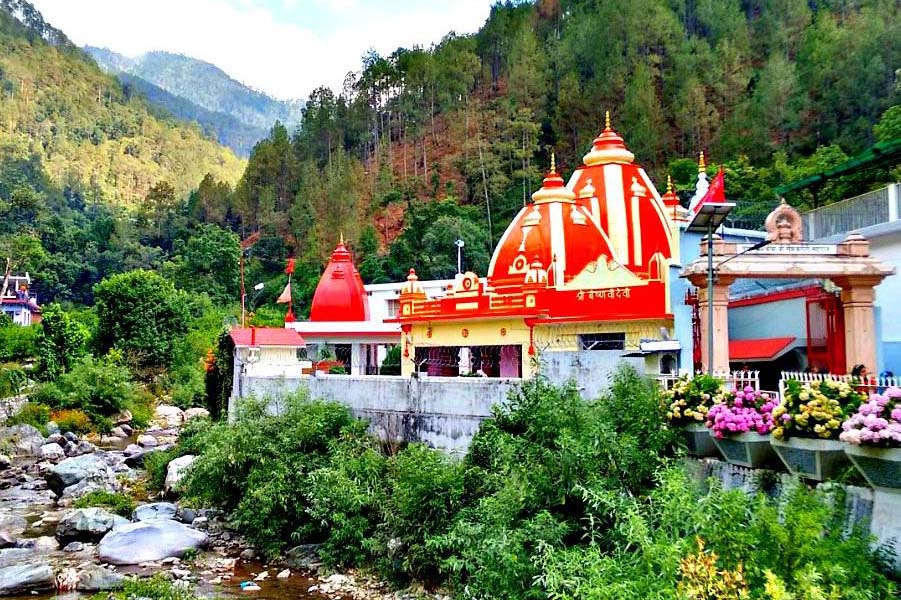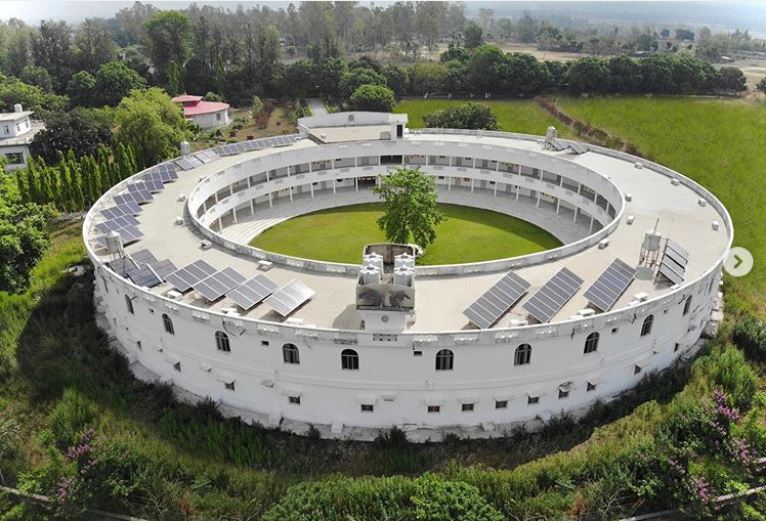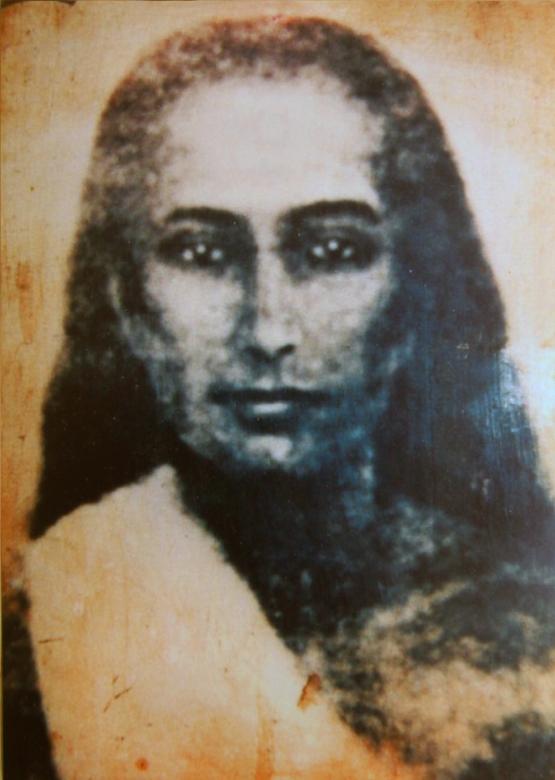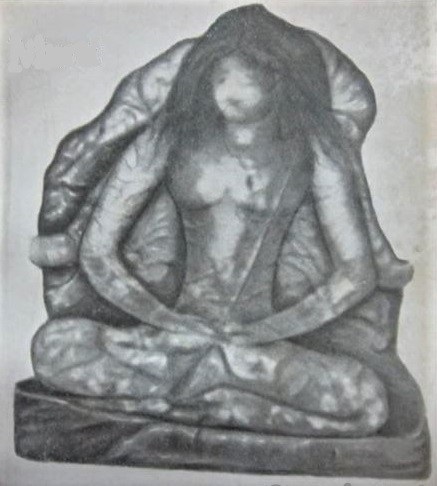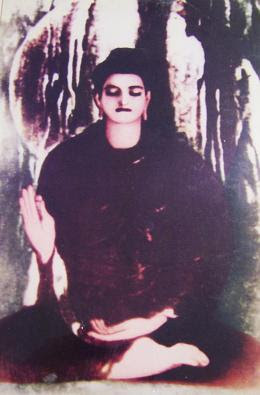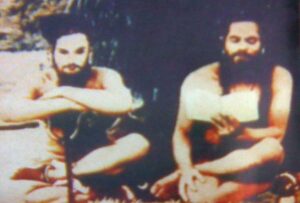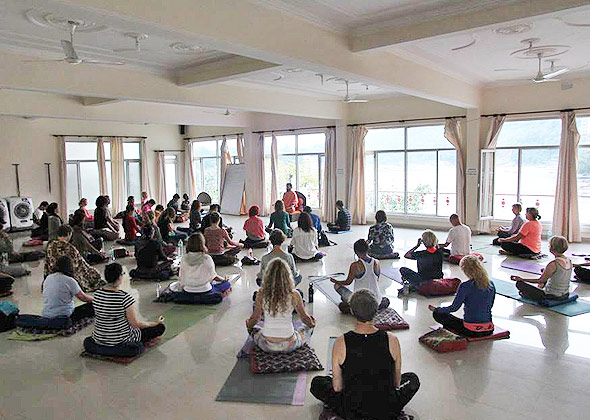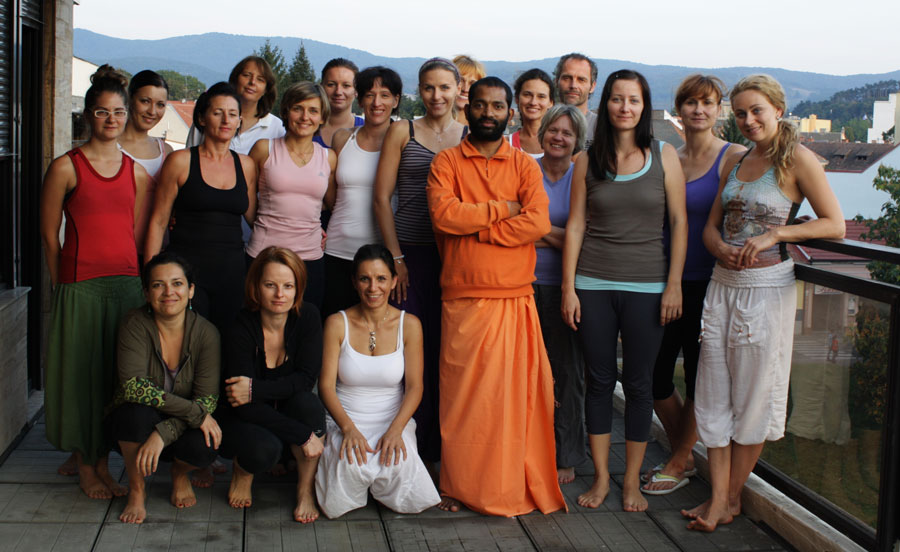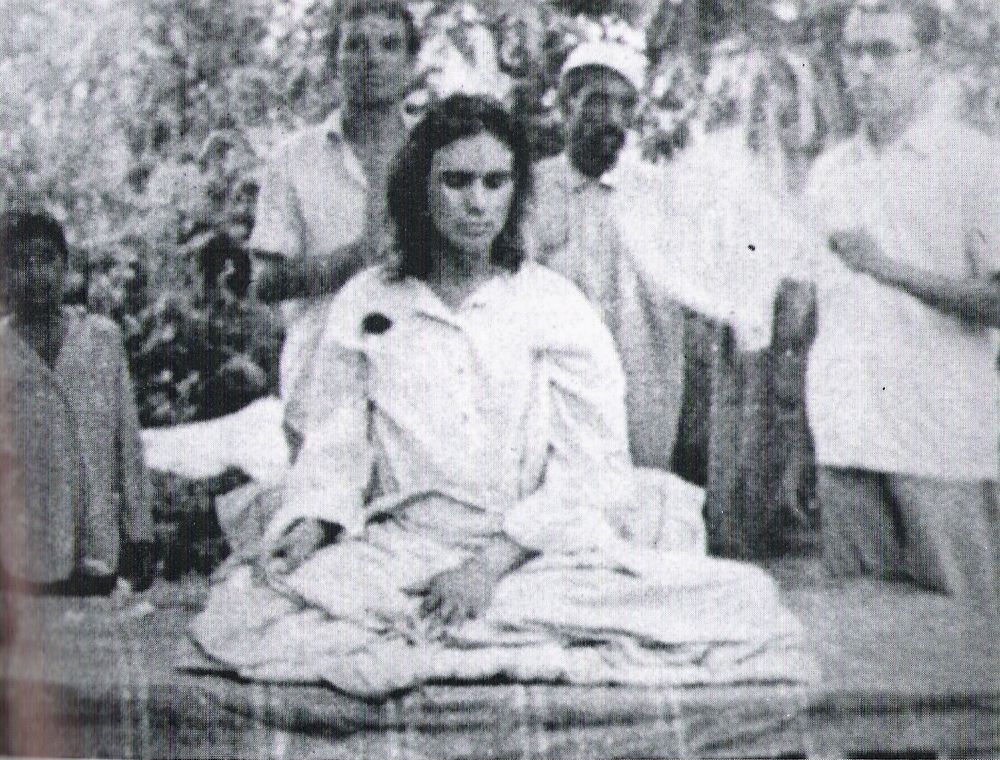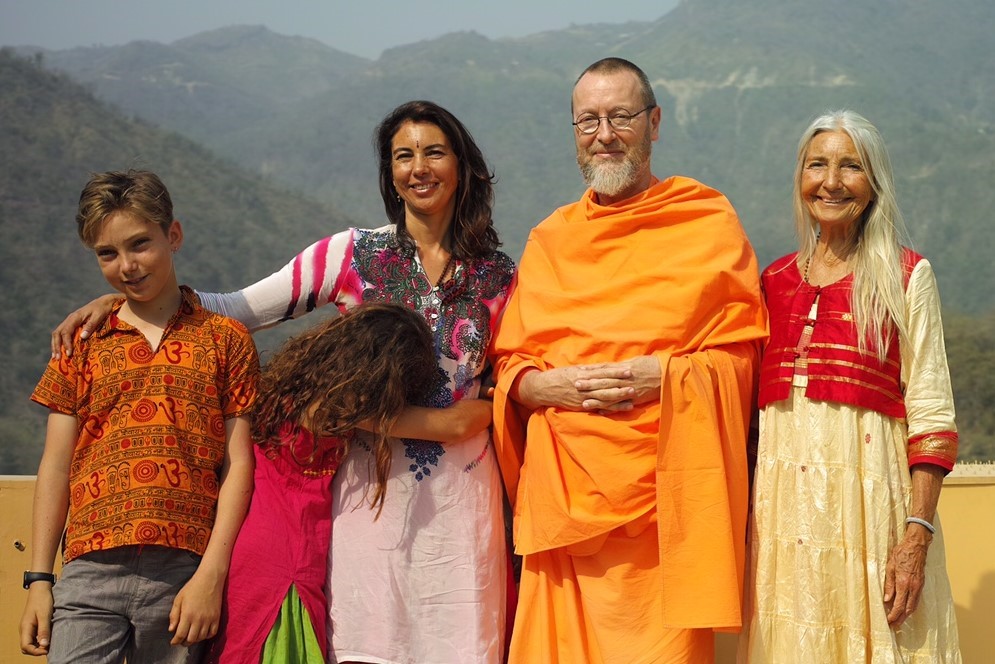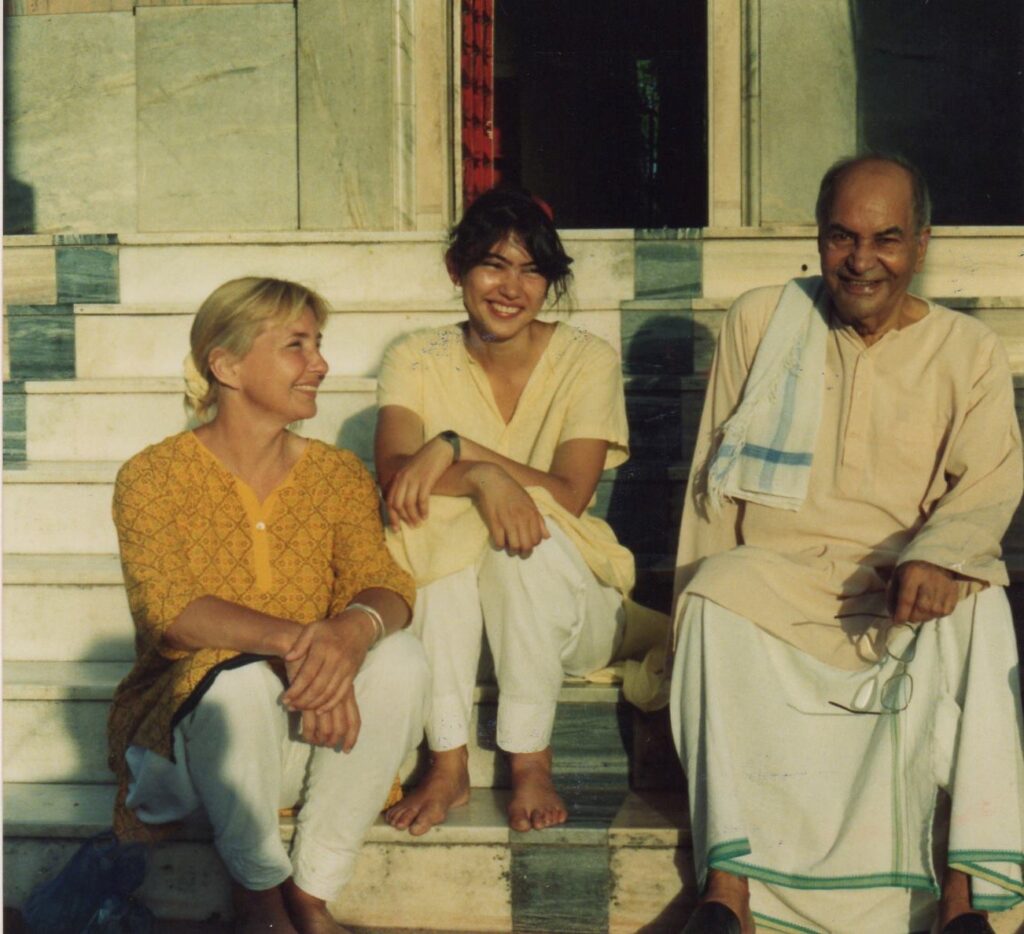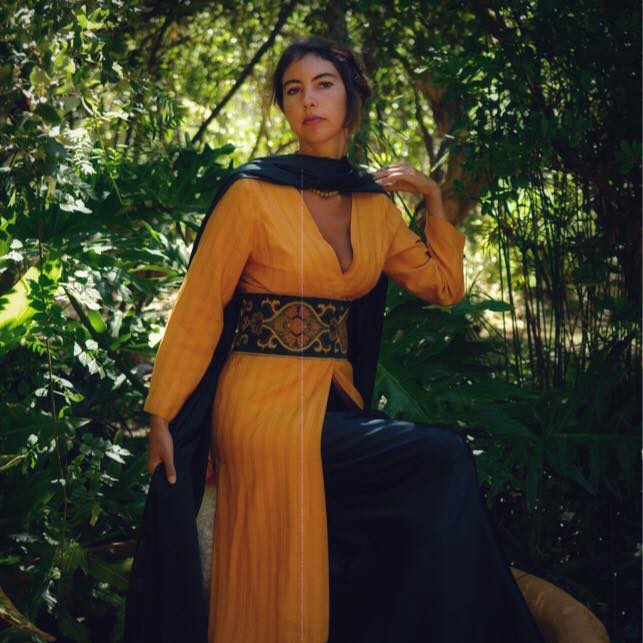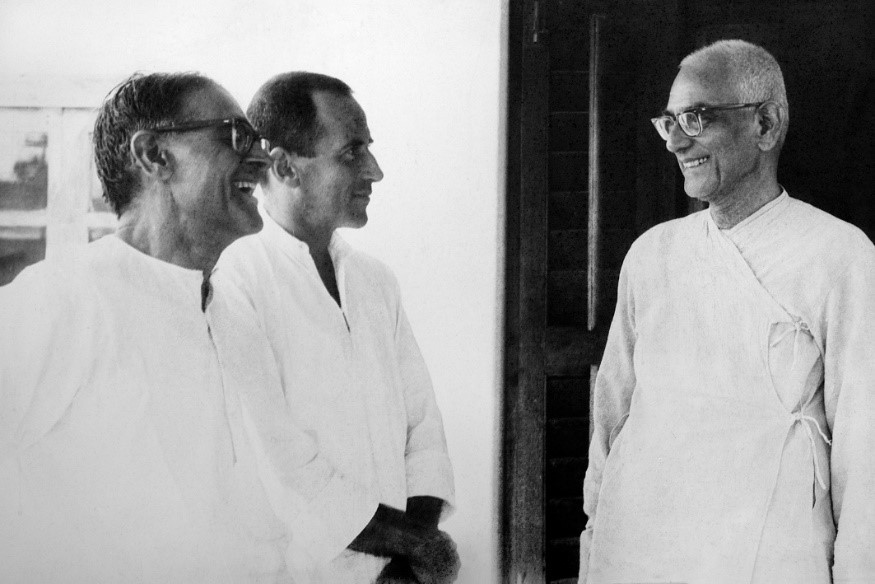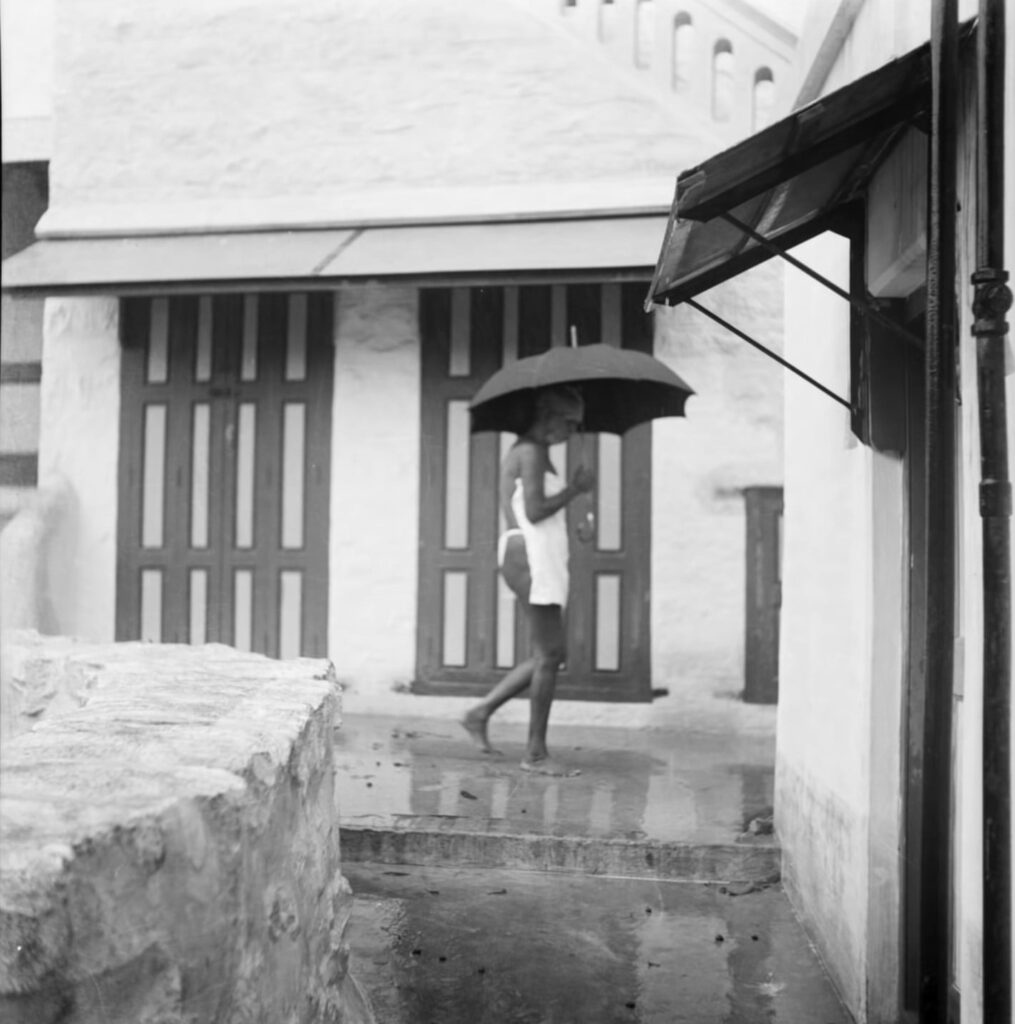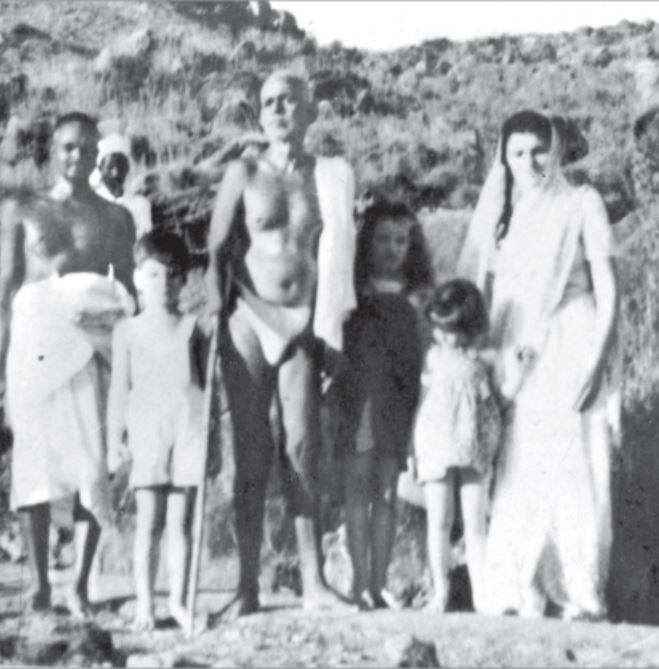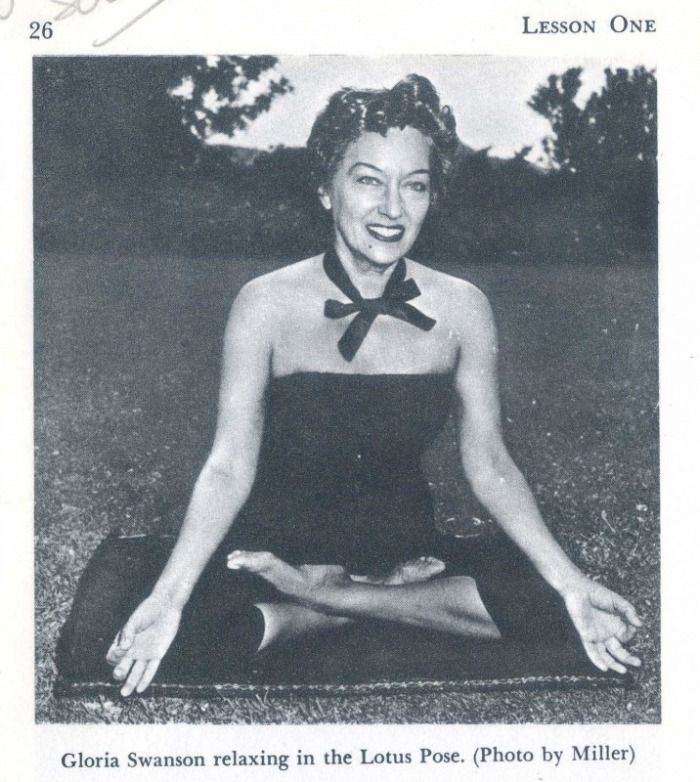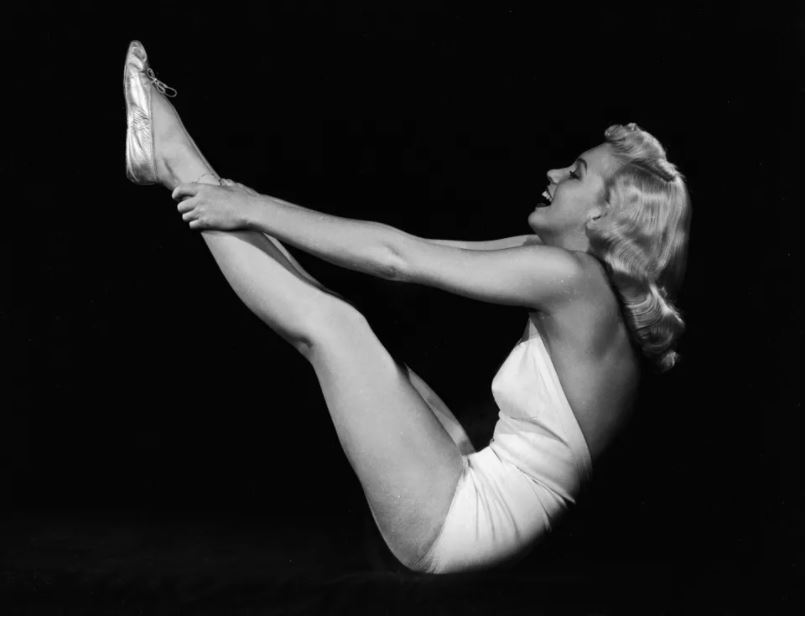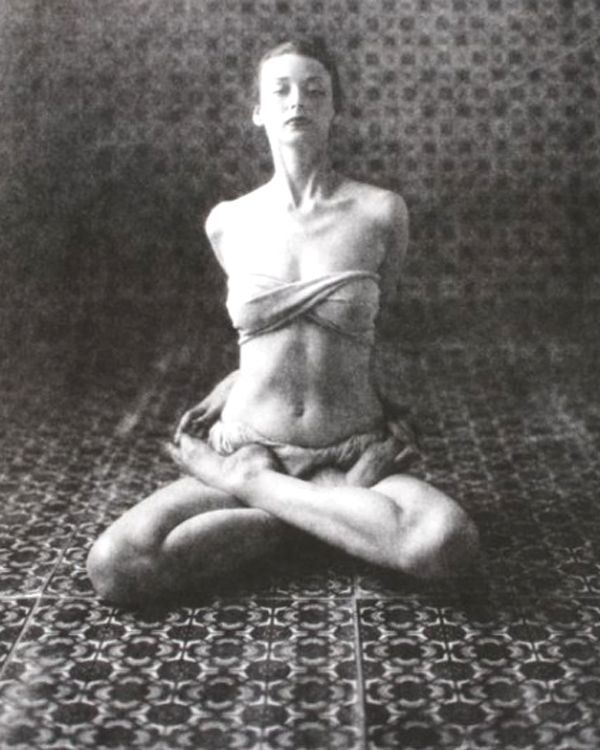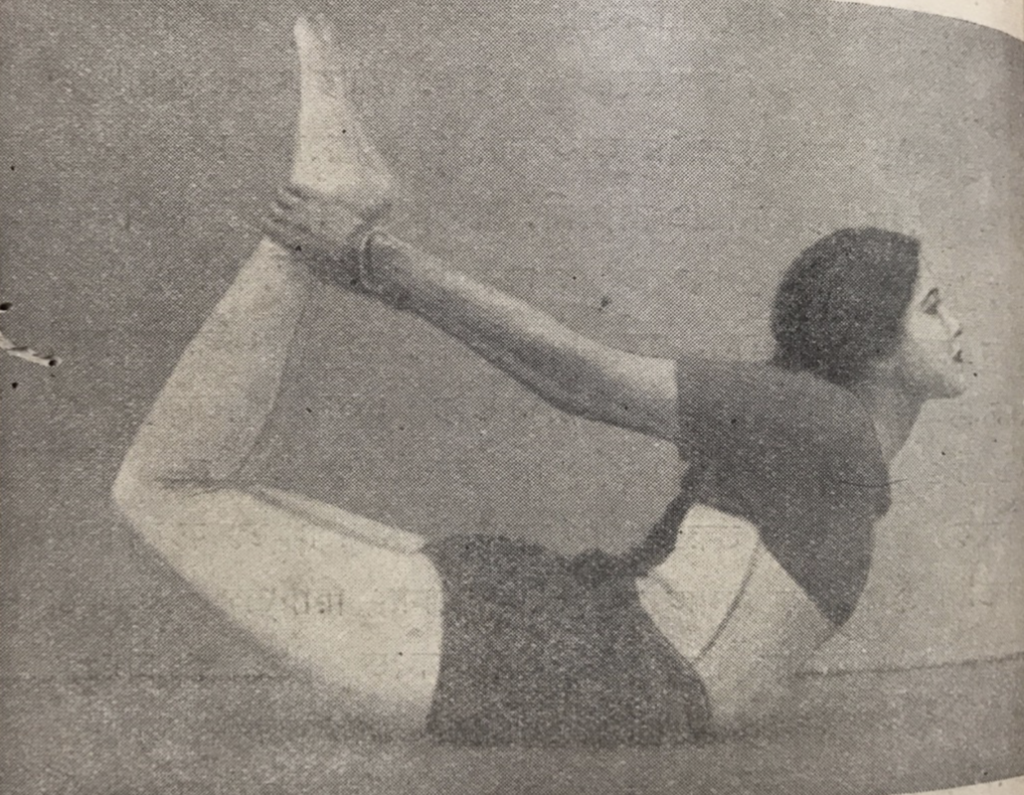 https://www.ghoshyoga.org/blogs/modern-bow-posture
https://www.ghoshyoga.org/blogs/uncovering-the-women-of-yoga-part-1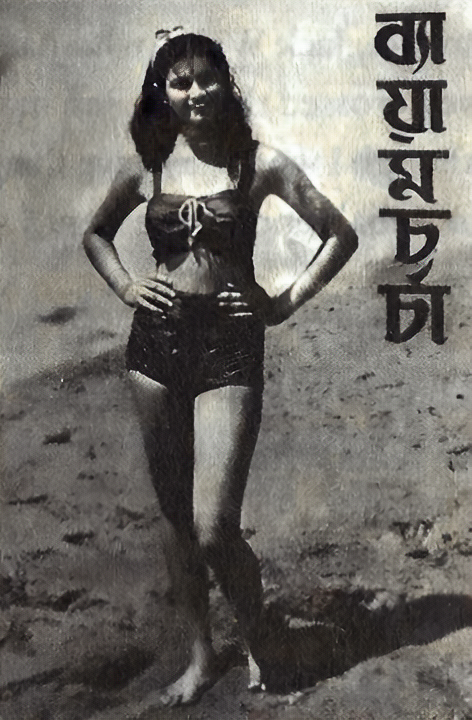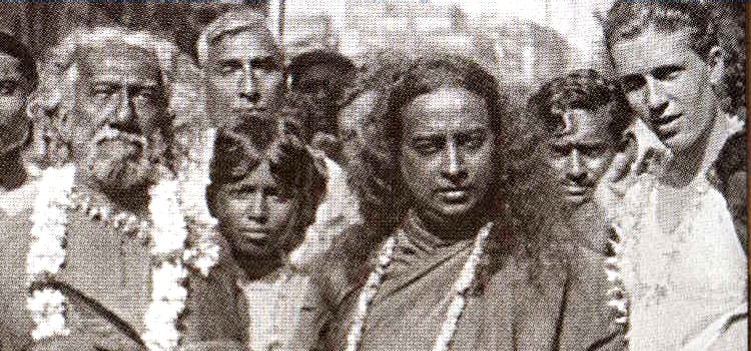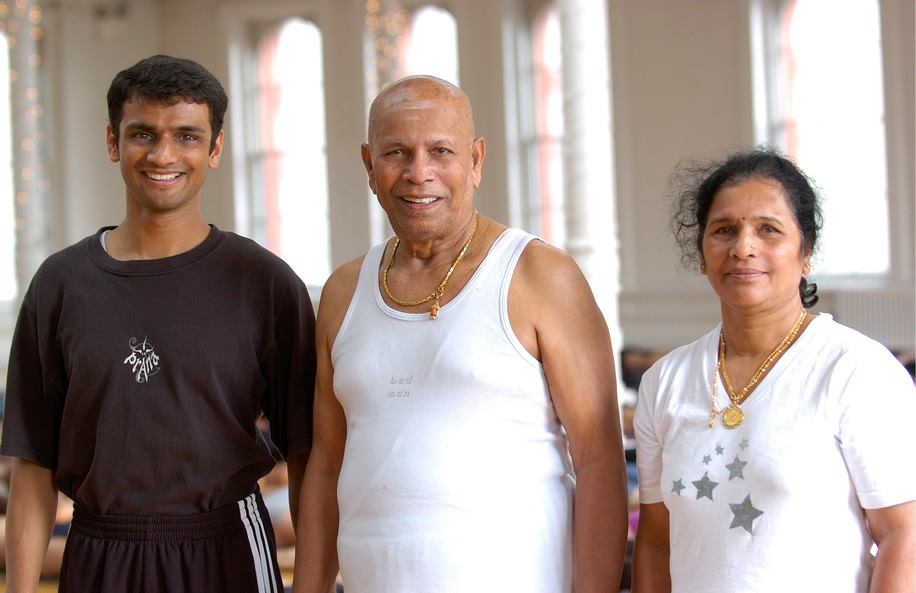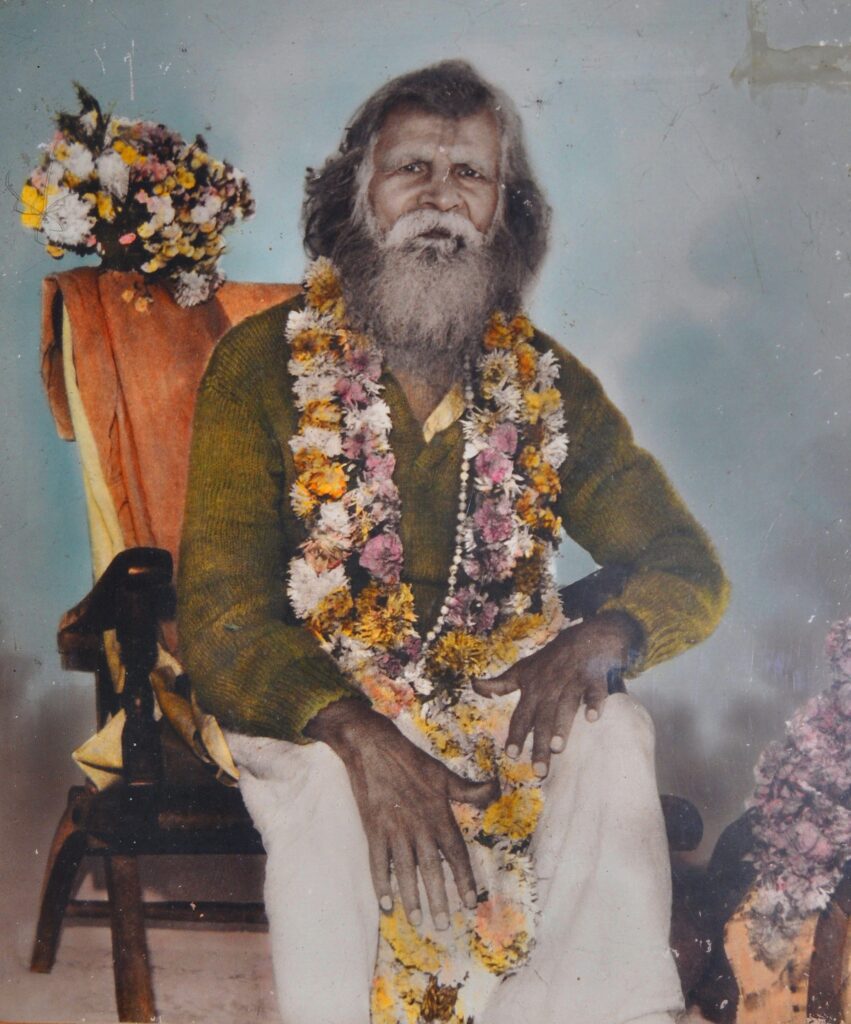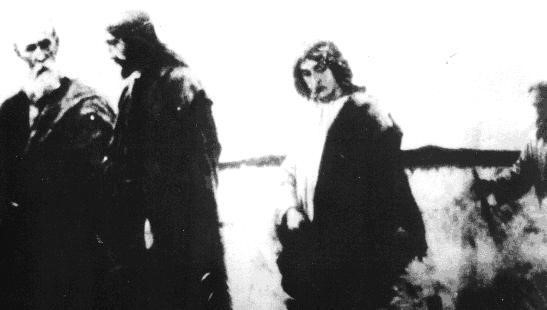 Analysis of the photo and the painting by Johannes Raphael Wehle https://www.spiritdaily.org/Mailbagpainting.htm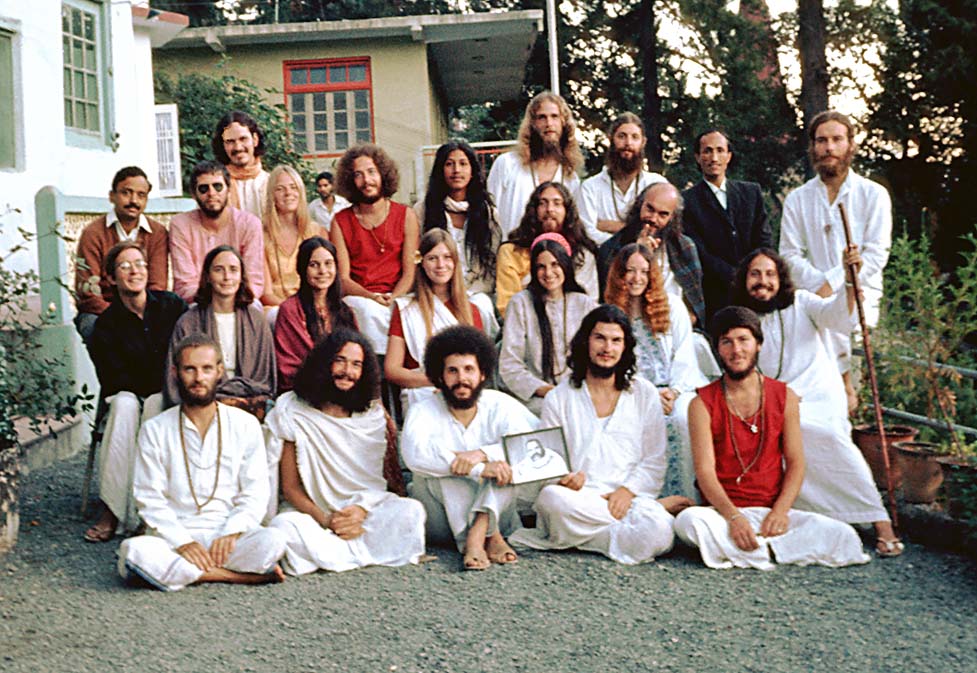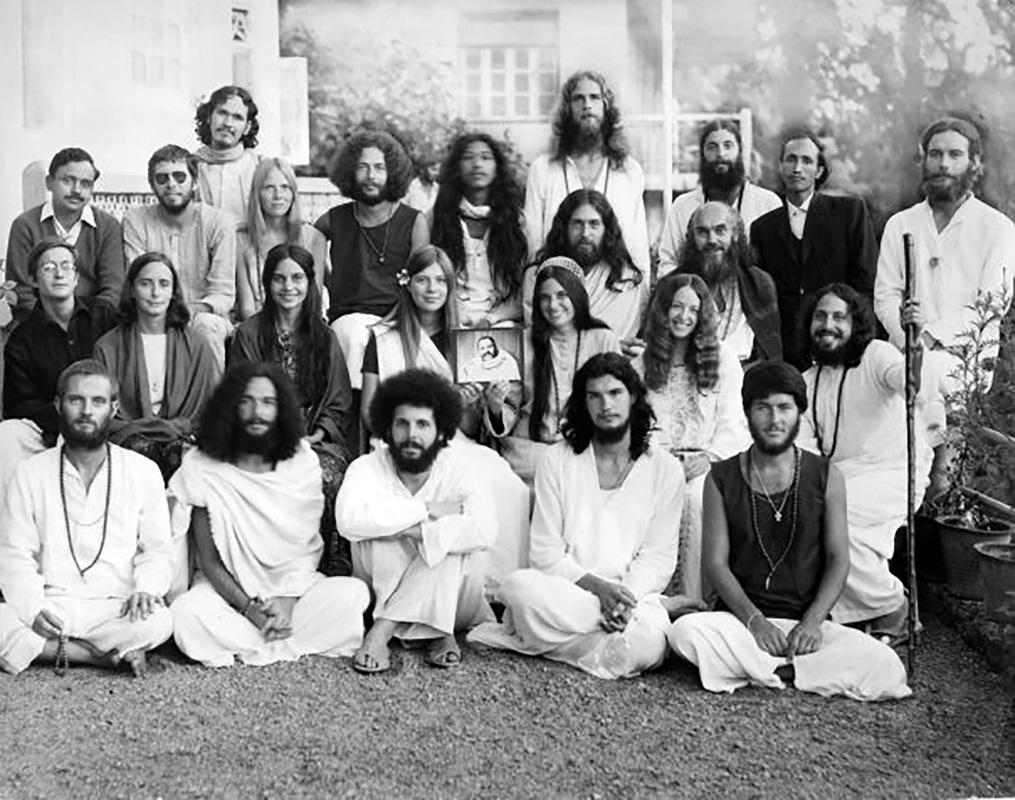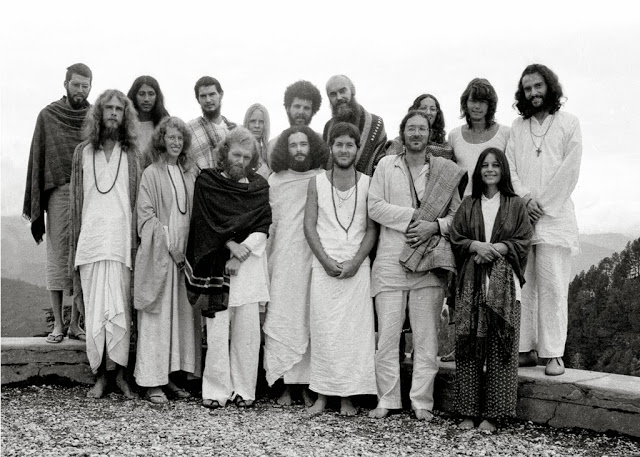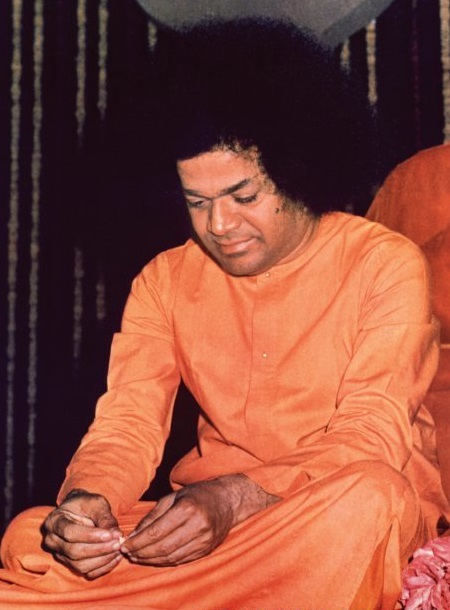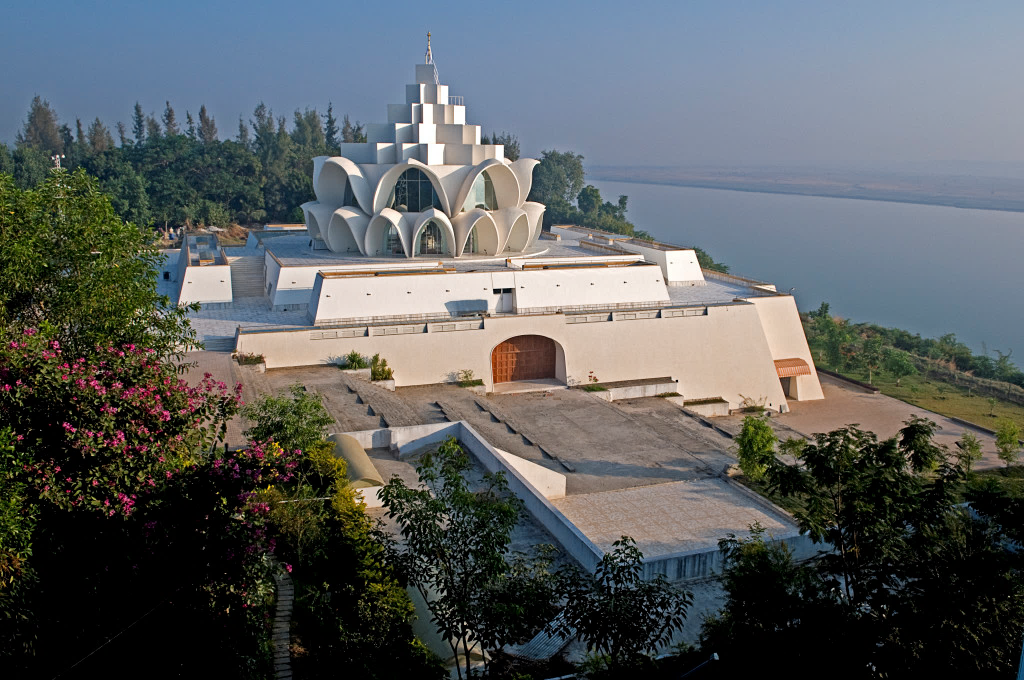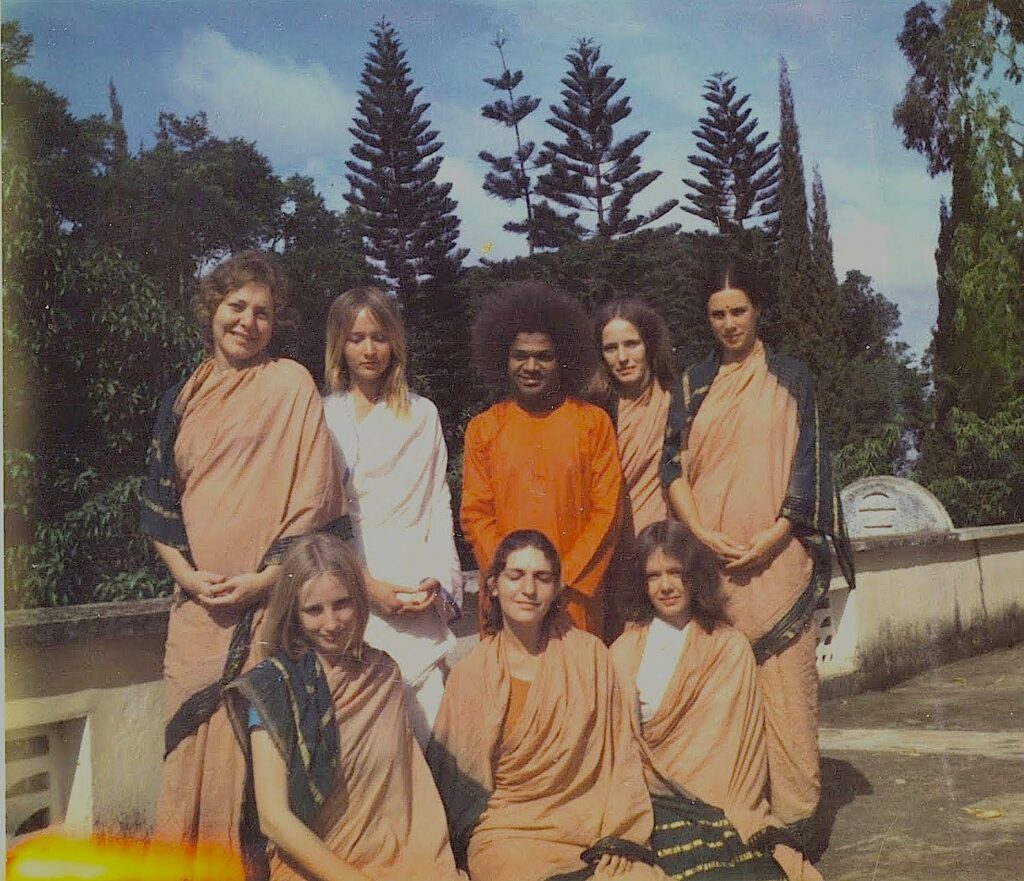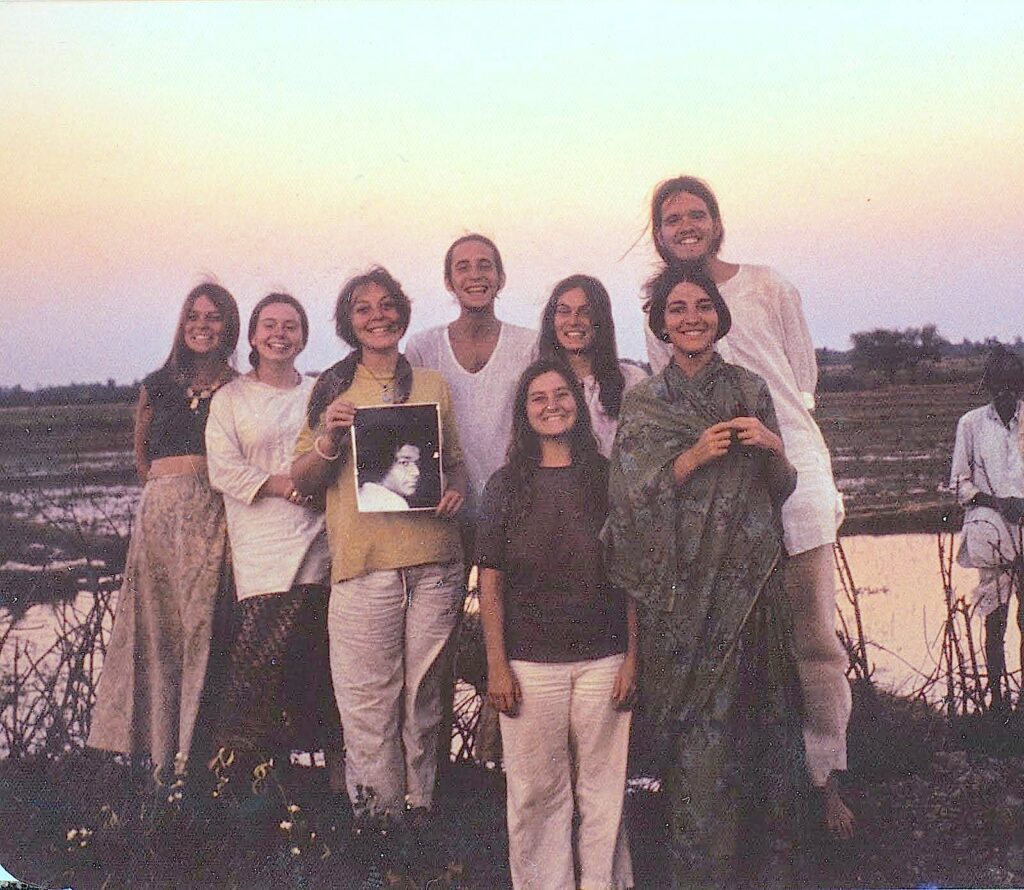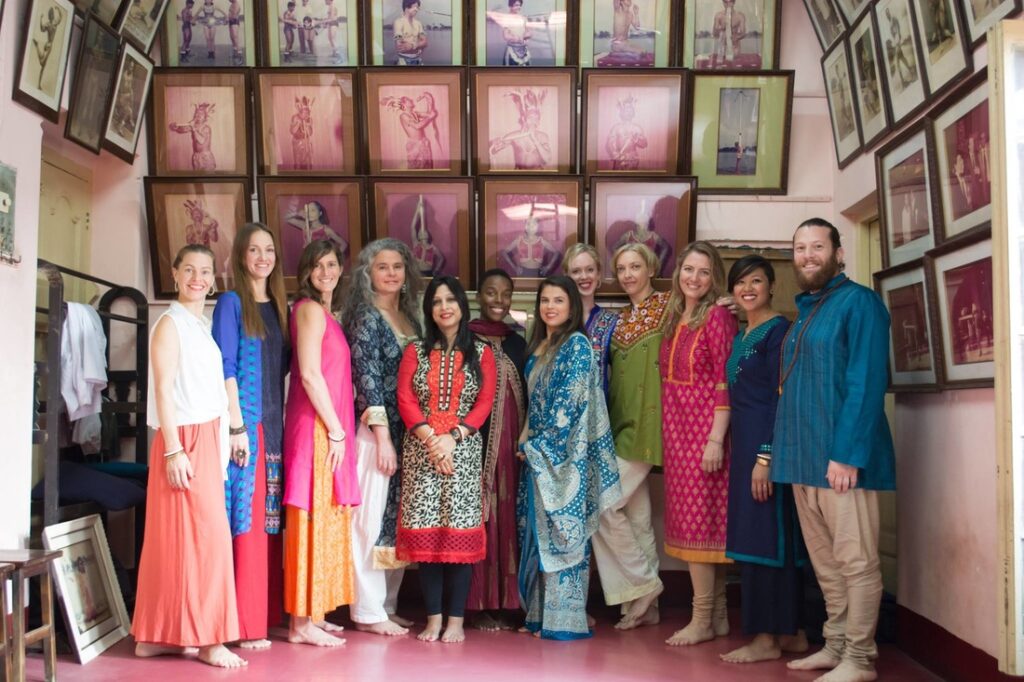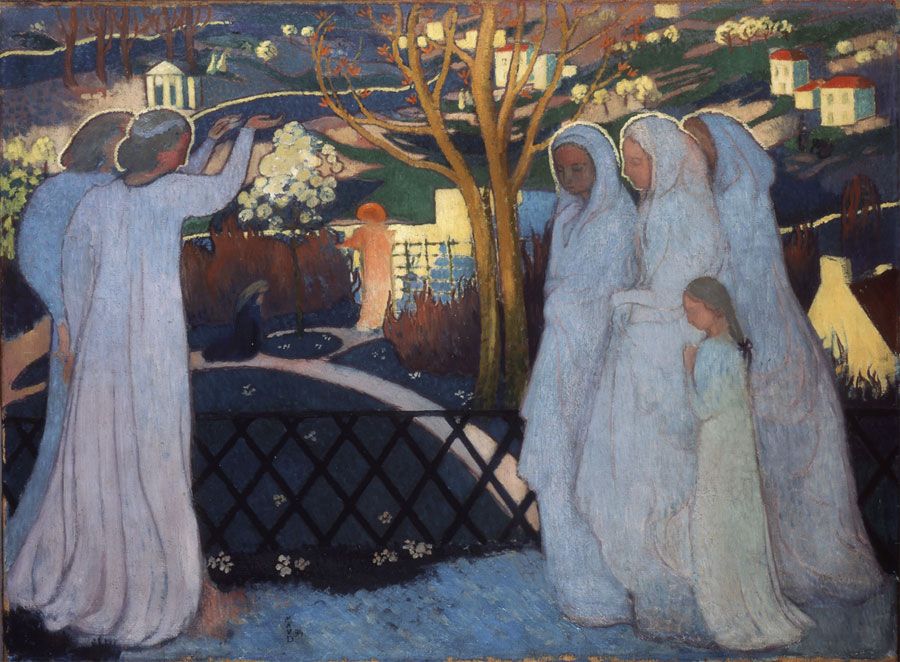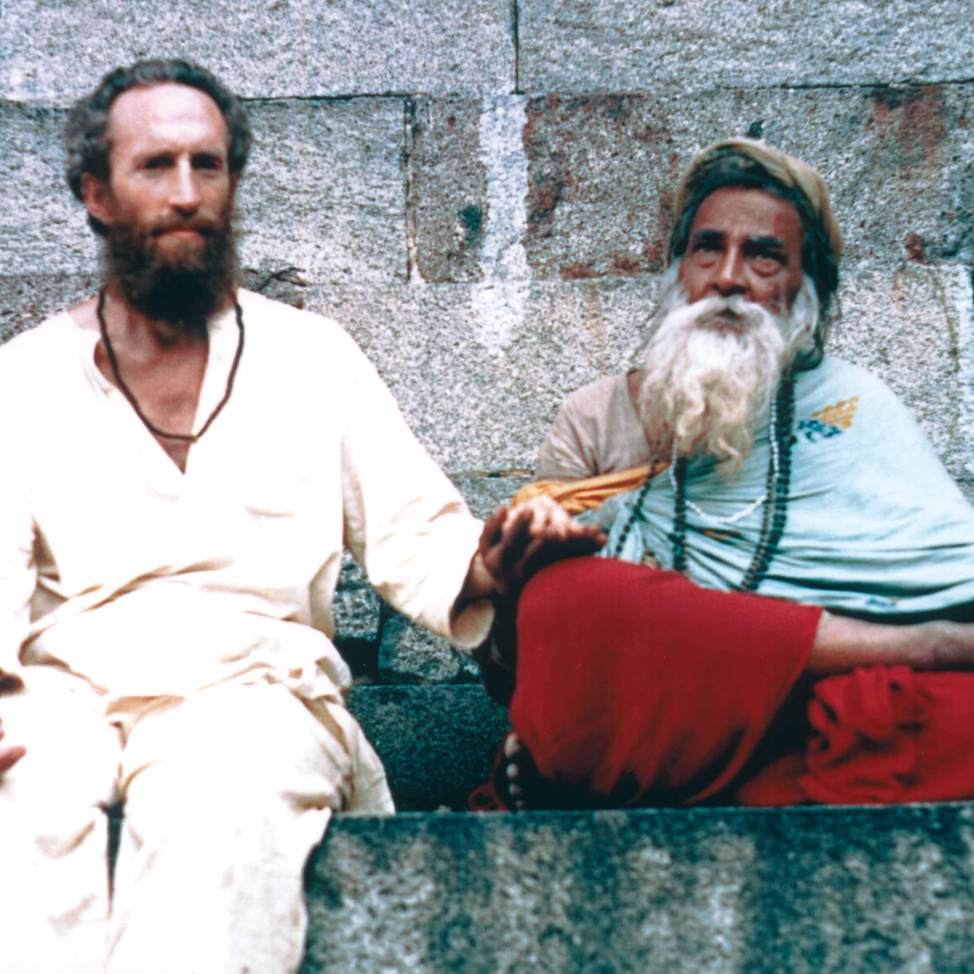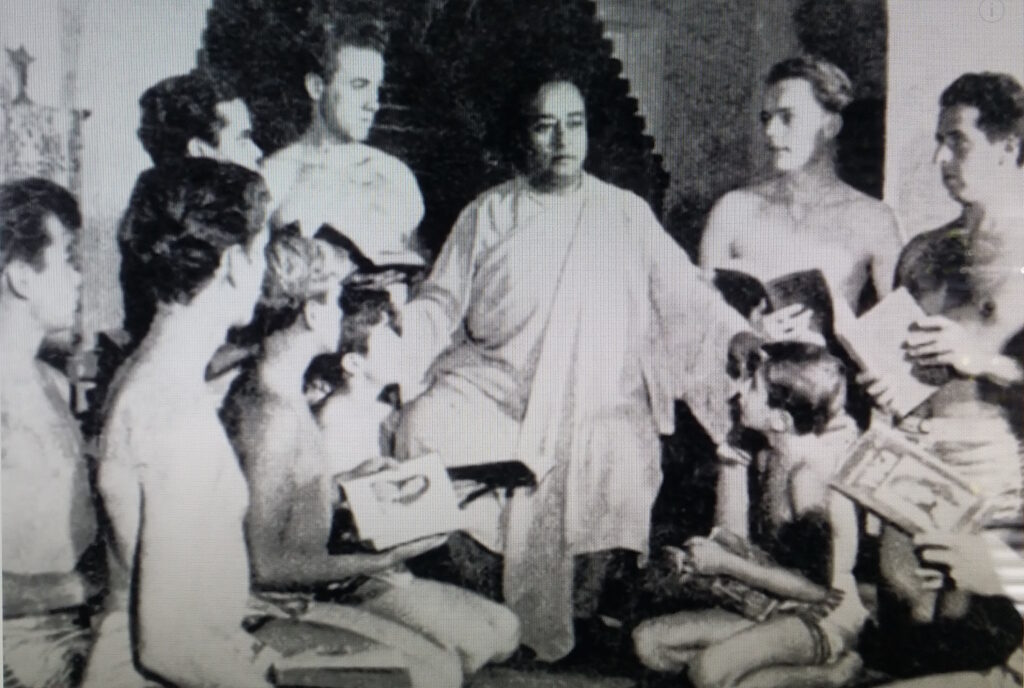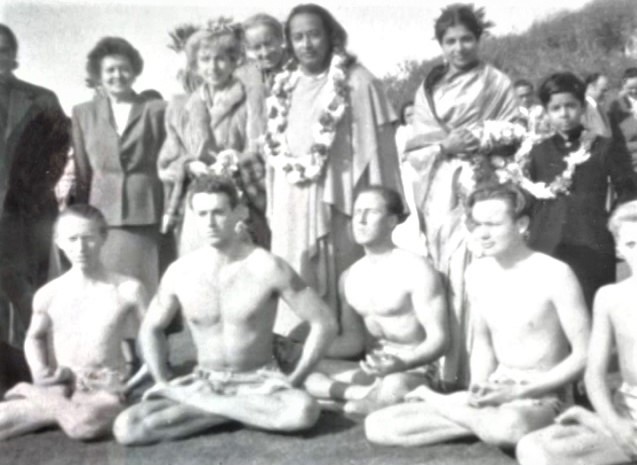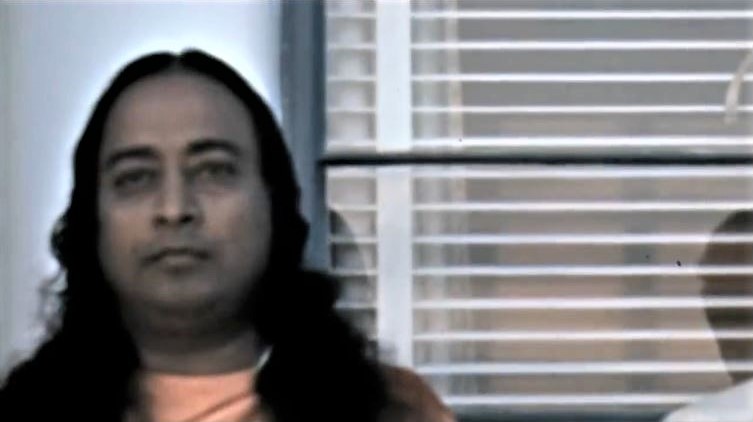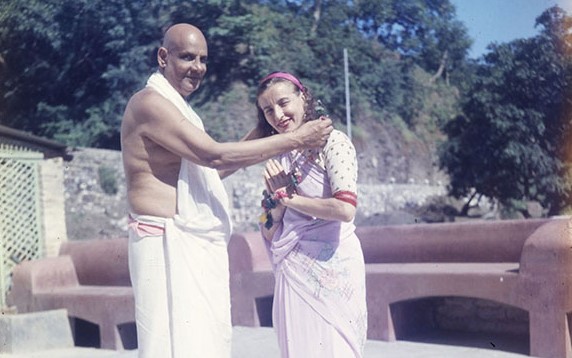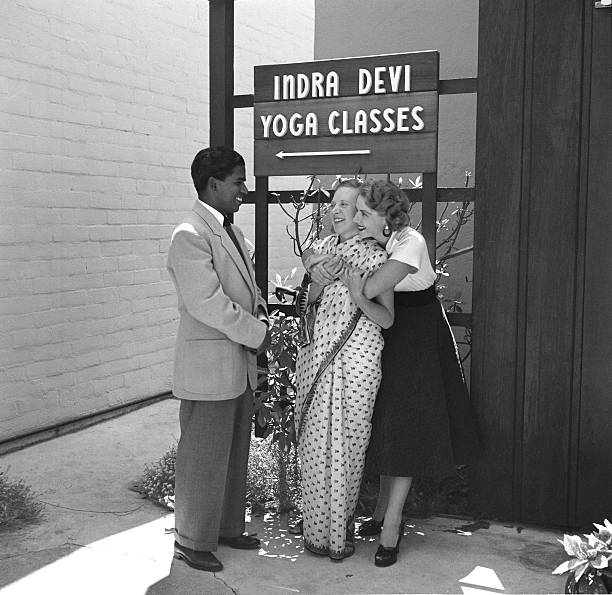 Indra Devi (1899 – 2002), Mother of Western Yoga. Eugenie Peterson was born in Riga, Latvia. When she was fifteen, she came across a book Fourteen Lessons in Yogi Philosophy and Oriental Occultism by Yogi Ramacharaka (William Walker Atkinson, 1862-1932). Ramacharaka was an American attorney who left his practice to join the religious New Thought movement at the turn of the century. She also read a book by the poet-philosopher Rabindranath Tagore. Eugenie became so excited reading these books; she vowed to go to India someday.
After the Russian Revolution of 1917, there was brutal civil war. Eugenie fled to Latvia, then Poland and ended up in Berlin in 1921. Because she was a trained actress and dancer she joined a theatre troupe and travelled all over Europe. In 1926, she learned there was an upcoming congress of Annie Besant's Theosophical Society in Ommen, Holland and decided to go there. One evening at the congress, she heard the renowned yoga master, poet and philosopher Jiddu Krishnamurti chanting in ancient Sanskrit. She was instantly moved. She was to say later her time at the congress changed her life.
In 1927, Hermann Bolm, a wealthy banker asked her to marry him. She agreed if with the caveat that he pay for a trip to India for her before they were married. He agreed and she spent three months in India. When she came back, she returned the engagement ring, telling Bolm her place was in India. She sold what jewels and furs she had and returned to India. Under the stage name of Indra Devi, she became a rising star as a dancer and actress in Indian films. During a social gathering, she met Jan Strakaty, the commercial attaché to the Czechoslovak Consulate in Bombay. They were married in 1930. Through him she met the Maharaja and Maharini of Mysore, who maintained a yoga school in their palace where Sri Tirumalai Krishnamacharya taught.
Indra became a colonial socialite attending receptions, balls, and horse races. She tried to meet Indians of all castes and ranges. She became friends with Mahatma Gandhi, Rabindranath Tagore and Jawaharlal Nehru. Her husband was very open and understanding, even though she was violating social convention. This lifestyle soon took its toll on her and she began experiencing chest pains. She spent four years taking unsuccessful treatments for her condition. A yoga practicing friend of hers suggested she try practicing yoga.
She approached Krishnamacharya. He refused on the grounds she was a Westerner and a woman. The Maharaja finally intervened and Krishnamacharya agreed to take her on as a student. Some of her fellow students were to become the great masters: K. Pattabi Jois and B.K.S. Iyengar. She experienced a complete recovery from her heart ailment.
In 1938, her husband learned he would be transferred to China. Krishnamacharya urged Indra to teach yoga. In 1939, she opened a yoga school in Shanghai in the home of Madame Chiang Kai-shek, wife of the nationalist leader and a yoga enthusiast.
Indra returned to India after the war and wrote her first book Yoga, the Art of Reaching Health and Happiness, believed to be the first book on yoga written by a Westerner to be published in India. She was also the first Westerner to teach yoga in India. In the meantime, her husband returned to Czechoslovakia where he died in 1946.
She returned to the United States. About a year later she opened a yoga school in Hollywood. In an effort to publicize and spread word about yoga, she cultivated movie stars and other famous people to come to her school. Gloria Swanson, Yehudi Menuhin, Pandit Nehru, Ben Gurion, Roman Navarro, Jennifer Jones, Greta Garbo and Robert Ryan were just some of her students. She became friends with Elizabeth Arden, the expert cosmetologist who incorporated yoga into her health spa programs. Indra wrote two more books, Forever Young, Forever Healthy and Renew Your Life by Practicing Yoga which soon became best sellers.
In 1953, she married Dr. Sigfrid Knauer, a distinguished physician and humanist. She became an American citizen in the mid-fifties and her name officially became Indra. Dr. Knauer bought her a twenty-four room estate in Tecate, Mexico where she gave training courses in yoga. She began speaking at conferences and on television and radio to spread word about the benefits of yoga and writing more books. She went to the Soviet Union in 1960 and tried to convince the government that yoga was not a religion and should be practiced there. It was finally legalized in Russia.
In 1966, she became a follower of Sathya Sai Baba. She began calling her yoga Sai Yoga. In 1977, Indra's husband died. She was traveling the world lecturing and teaching, aided by her fluency in five languages: English, Spanish, Russian, French and German. In 1982, she travelled to Argentina and fell in love with the country. Her popularity was immense and she was to spend the rest of her life there.
In 1988, she created the Fundación Indra Devi which exists to this day. In 1989, the first national conference was held in Russia with Indra Devi, B.K.S. Iyengar and Guru Bhajan. In 1999, over 3,000 guests attended a party celebrating her 100th birthday. As she became older she still travelled but began to slow her pace. In 2002, her health was to worsen and she was to die peacefully in Buenos Aires on April 25, 2002. She was cremated and her ashes scattered over the Rio de la Plata. amazingwomeninhistory.com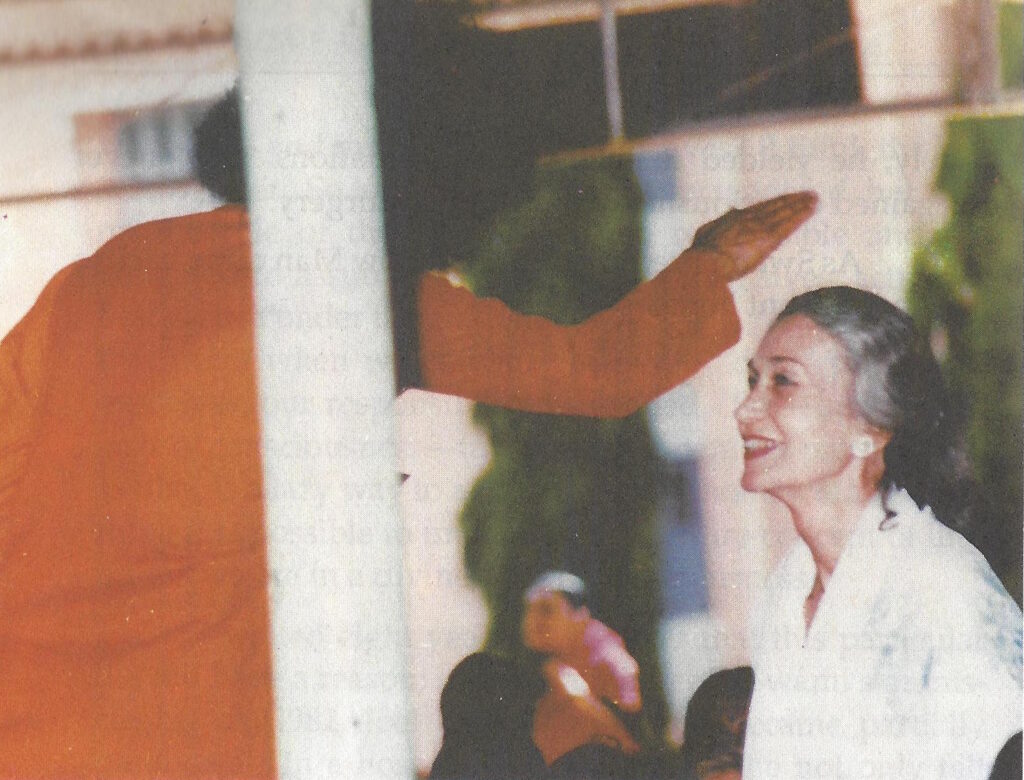 Annalisa married Rajagopalacharya Desikacharya (commonly known as D. Rajagopal) who was an early associate of Jiddu Krishnamurti, and for decades edited Krishnamurti's teachings and helped manage his foundation. Her daughter Diana Baskin writes of this moment when the photo was taken in her 1990 book Divine Memories of Sathya Sai Baba "For about two years, at the conclusion of the puja to the lingam, my mother would pray for the welfare of the world. At the very end of the prayer, she would ask Swami to bless her and her family: Raja, Diana, Robert, Christina and David, in that order. At darshan in Brindavan, as soon as she arrived, Swami greeted her, then put his hand on her head and said something she did not understand. He repeated the gesture a few times. Each time he would lightly touch her head and say; "I bless…" (The remainder of the long statement was not discernible to Mother). Since the procedure was most unusual and took quite a bit of time, my mother was perplexed by the length of the blessing, and wondered what the words were that she could not grasp. After some thought, she concluded it was simply a unique greeting. The next day at darshan, Swami repeated the whole procedure He put his hand on her head a few times and again said words she could not understand. A very unique blessing indeed! She was certain now that it had great significance, but what? On the following day, Swami came over to her at darshan and put his hand on her head once again, and it was obvious he intended to repeat the procedure, but there was a difference. This time she heard every word. Touching her head with his hand six times, he said; "I bless you, I bless Raja, I bless Diana, I bless Robert, I bless Christina, I bless David." In that moment she understood Swami was repeating the names in exact order that she said them in her daily prayer. He was acknowledging and fulfilling her prayer! A joyous thrill swept over her and a realisation of complete happiness came over her face. At that precise moment, a photographer on the men's side felt compelled to take her picture. This photo (above) reveals that this is not the face of a 66-year-old woman, but most certainly the face of light and joy: ageless, and beyond time."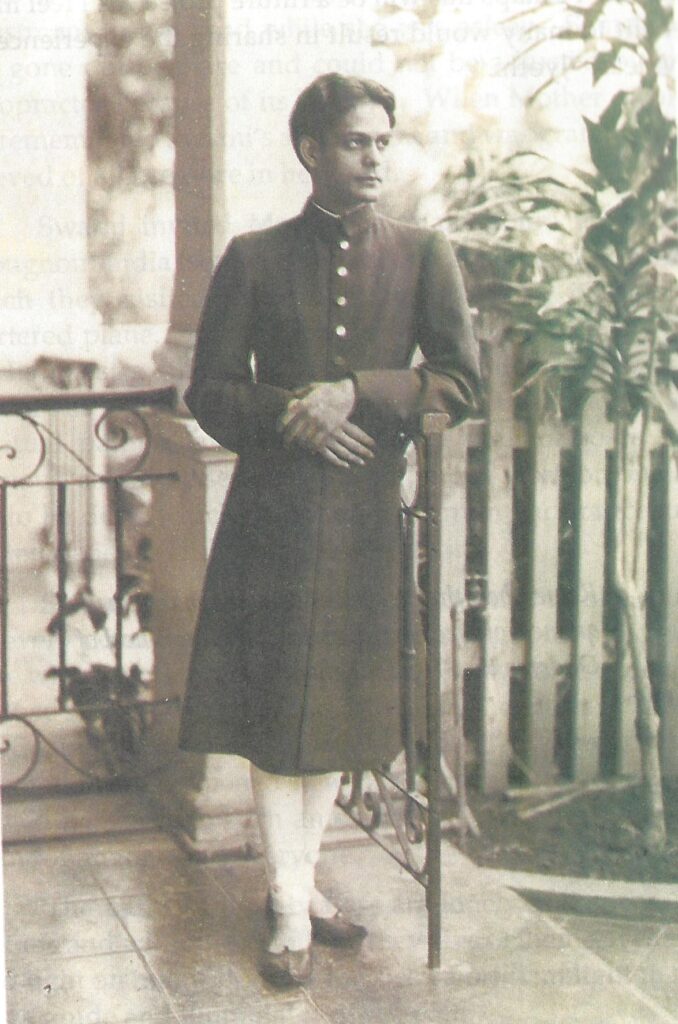 Born in Tamil Nadu, India, on Sept. 7, 1900, Rajagopal was the son of a judge and member of the Theosophical Society. When he was 13, Rajagopal was selected by the spiritualist Theosophical Society along with the 8-year-old Krishnamurti and two others to be raised as future spiritual leaders. After a stay at the society's world headquarters in Madras, India, Rajagopal moved to England, where he attended Cambridge University with Krishnamurti's brother Nityanand. It was then that Theosophical Society president Annie Besant asked Rajagopal to devote his life to looking after the welfare of Krishnamurti, the society's chosen World Teacher, according to Rajagopal's daughter, Radha Rajagopal Sloss.
When Krishnamurti parted from the Theosophical Society in 1929, Rajagopal remained with Krishnamurti as he lectured on the importance of individuals following their own path to the truth. Rajagopal served as Krishnamurti's editor from 1926 until 1967, editing hundreds of volumes of the philosopher's lectures. He also helped administer Krishnamurti's retreat in Ojai, where followers, Krishnamurti preferred to call them listeners, came to attend his lectures. "We had such remarkable people in our lives then," said Sloss. "During the war there was a stream of people who came to Ojai for its very nurturing atmosphere, including Aldous Huxley, Alan Watts and Beatrice Woods."
In 1927 he married Rosalind (Rosalind Edith Rajagopal, née Williams, 20 June 1903 – 1996). Rosalind's marriage was not a happy one; after the birth of a daughter, Radha, in 1931, the couple became physically estranged, and their relationship was never close again (The Rajagopals finally divorced in the early 1960s). According to Radha Rajagopal Sloss, a long affair between Krishnamurti and Rosalind began in 1932 and it endured for about twenty-five years. However the ending of the relationship was not amicable, and damaged their friendship, which never recovered. In 1991, Sloss published the book, "Lives in the Shadow with J. Krishnamurti," that described the relationship of her father to Krishnamurti and their eventual falling-out. Sloss has said that despite the dispute, Rajagopal continued to admire Krishnamurti's teachings until his death.

Rajagopal died at his home in Ojai, California on the 22nd of April 1993 aged 92. He left behind his wife, Annalisa Rajagopal, daughter Radha Rajagopal Sloss of Santa Barbara and step-daughter, Diana Baskin of Ojai and four grandchildren and step-grandchildren.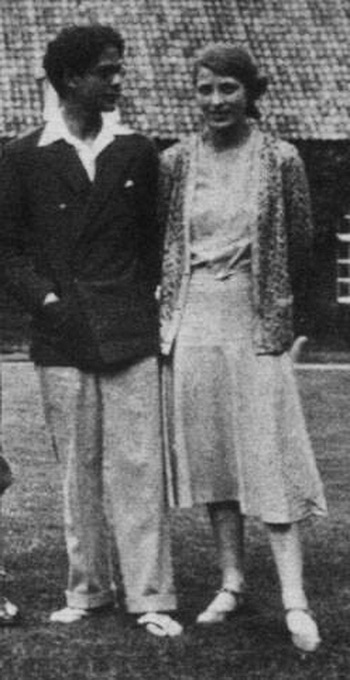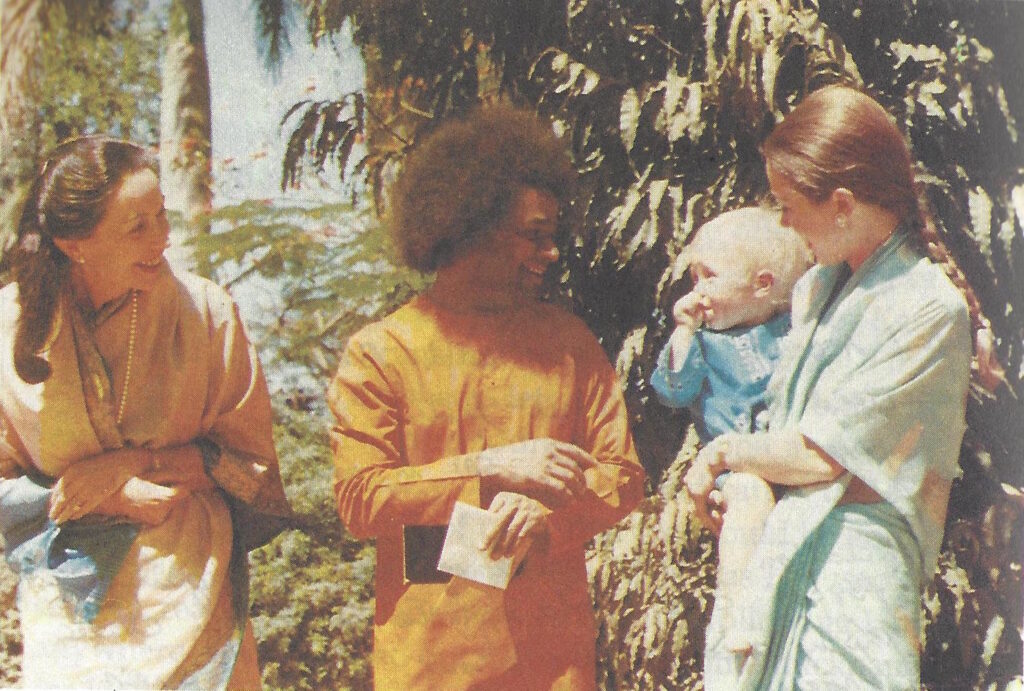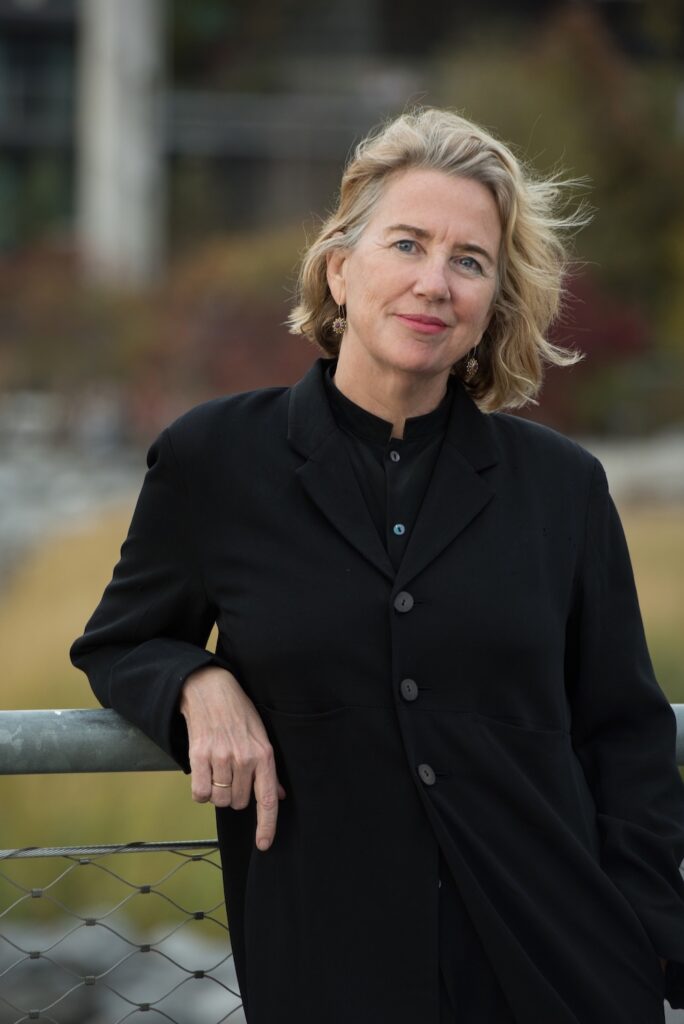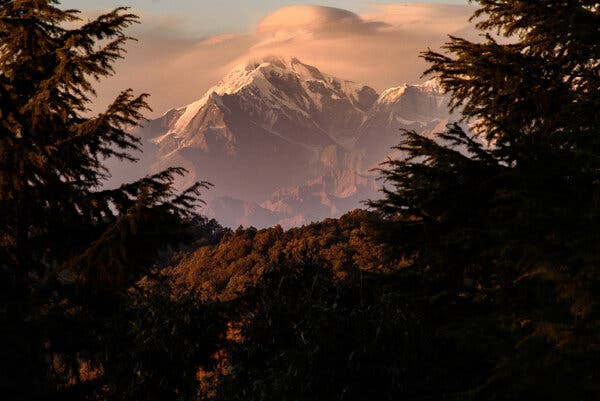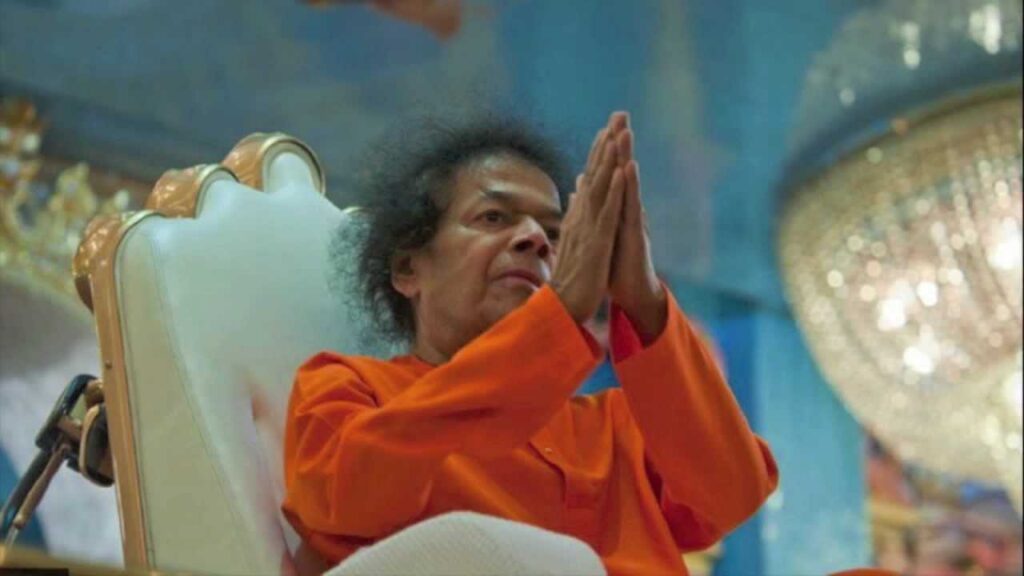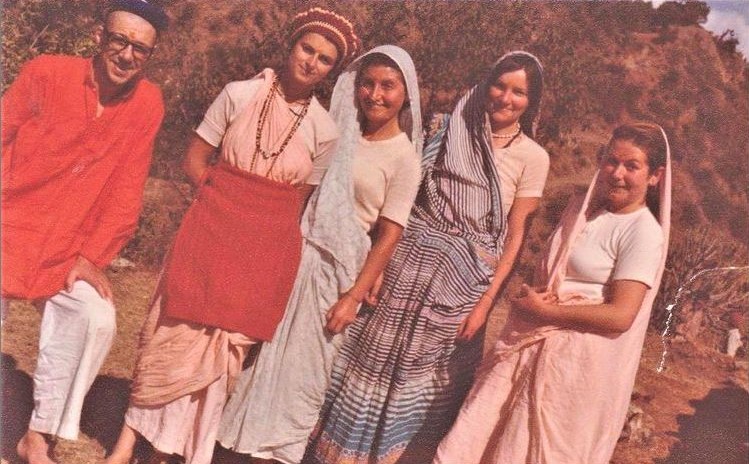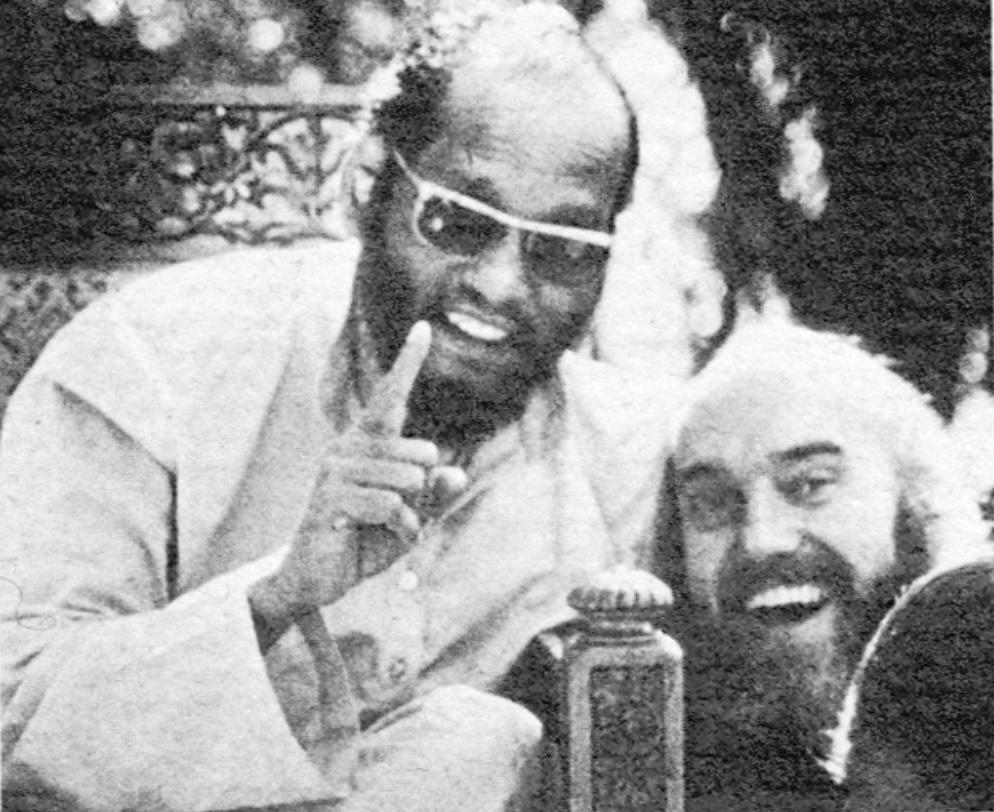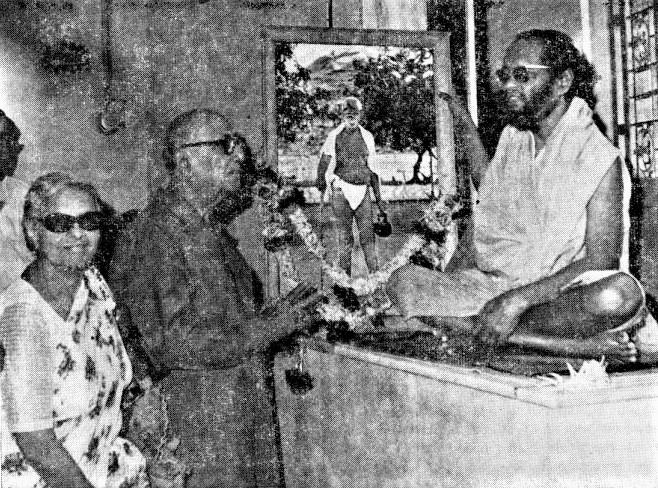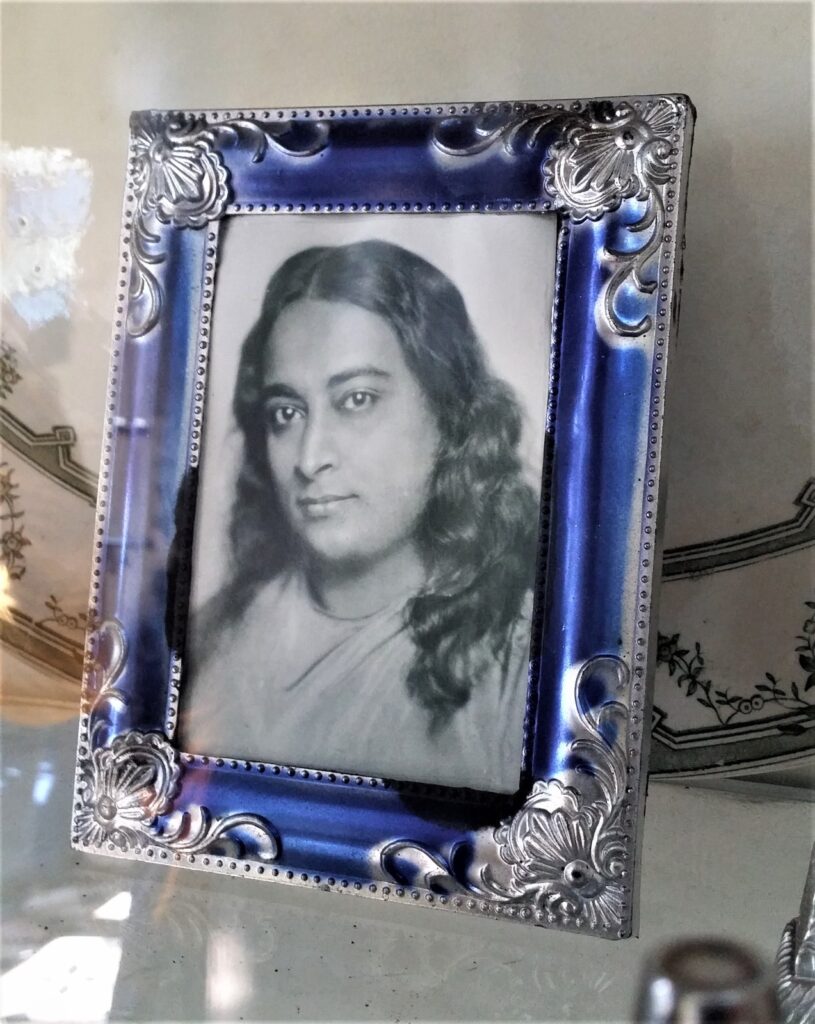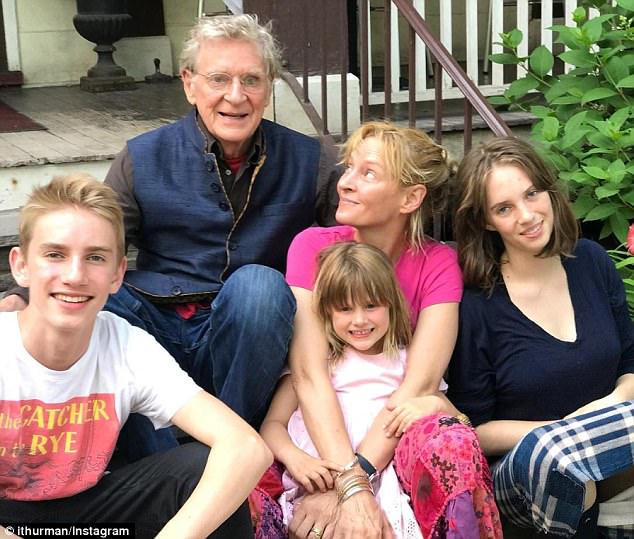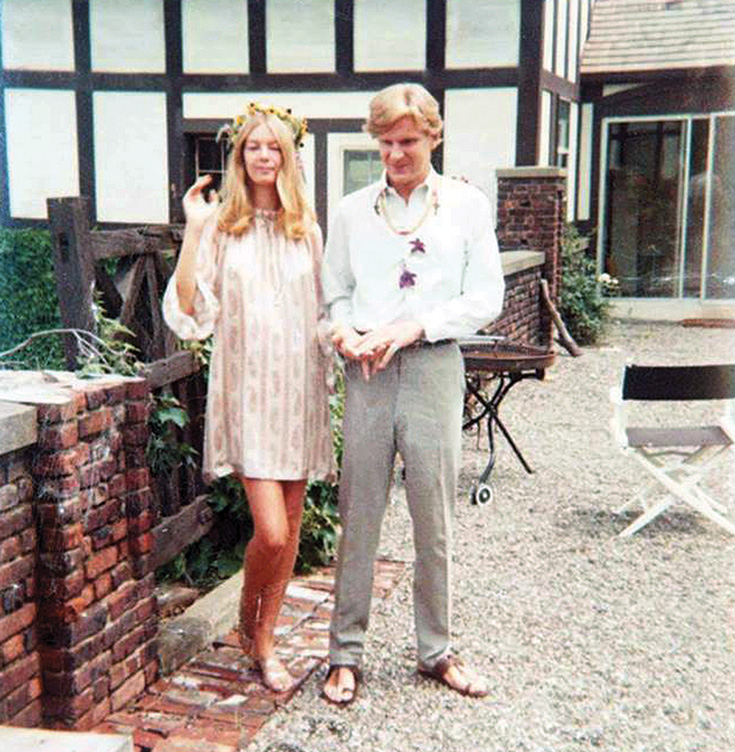 Famed model Nena von Schlebrügge and former monk Robert Thurman on their wedding day in 1967. Dr Thurman was just 23 when he was introduced to the Dalai Lama, then 29. Dr Thurman learned Tibetan in 10 weeks, and the two became "talking partners," as the Dalai Lama liked to say. He ordained the younger Thurman as a Tibetan monk, the first known Westerner to take the necessary 253 vows.

Nena von Schlebrügge's quest for larger truths began when she was a schoolgirl of 14 in Stockholm. "No one there was even asking the right questions," she said. Scouted by Norman Parkinson, the British fashion photographer, and then recruited by Eileen Ford, a founder of Ford Models, Ms. von Schlebrügge became a successful, if ambivalent, model, arriving in New York City after a rough passage on the Queen Mary. (Photos of her at the time show just how much the actress Uma Thurman resembles her mother.)

Unimpressed with uptown mores, she found a salubrious crowd in Greenwich Village, which included the poets Gregory Corso and Allen Ginsberg. One night, she, Mr. Corso and others rented a car and drove up to Cambridge, Mass., where a Harvard professor named Timothy Leary was testing the effects of small doses of mescaline. She remembered Dr. Leary, 20 years her senior, as being boring and overweight. Yet a few years later, she married him. "I must have been hallucinating," she said, "but it turns out I had a father complex, which I got completely cured of."

She and Dr. Thurman met in the kitchen at Millbrook, the New York estate given to Dr. Leary, Richard Alpert and their followers by scions of the Mellon family. She was there to persuade Dr. Leary to sign their divorce papers. Dr. Thurman was there to persuade Dr. Leary to stop taking so many drugs – though he too had indulged in a bit of hallucination. Source: New York Times.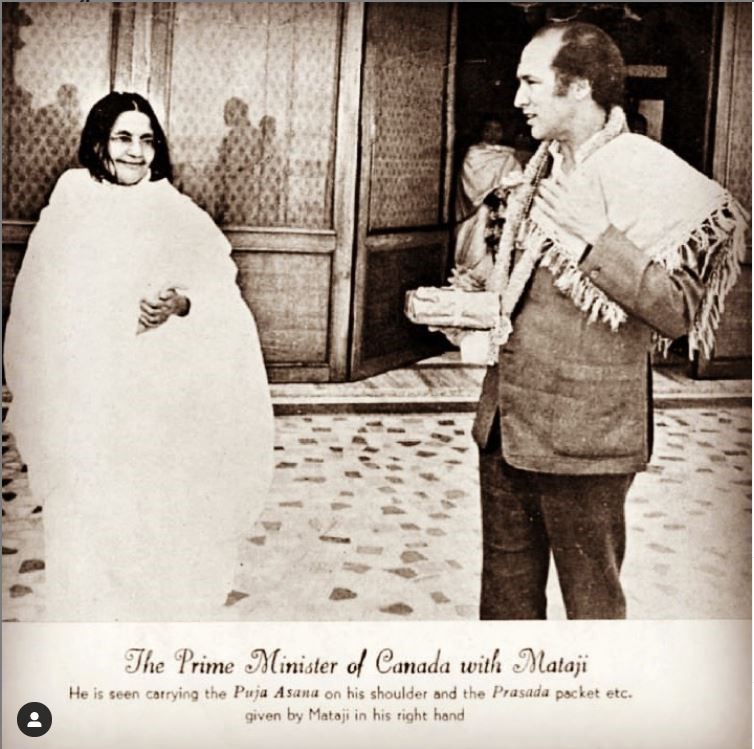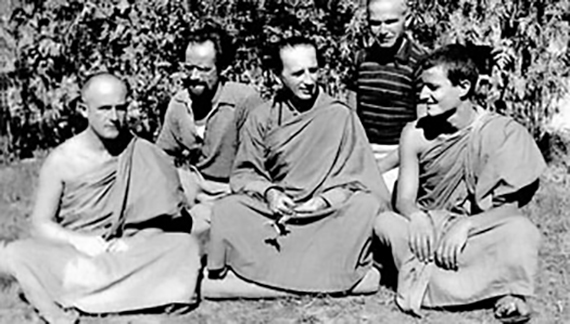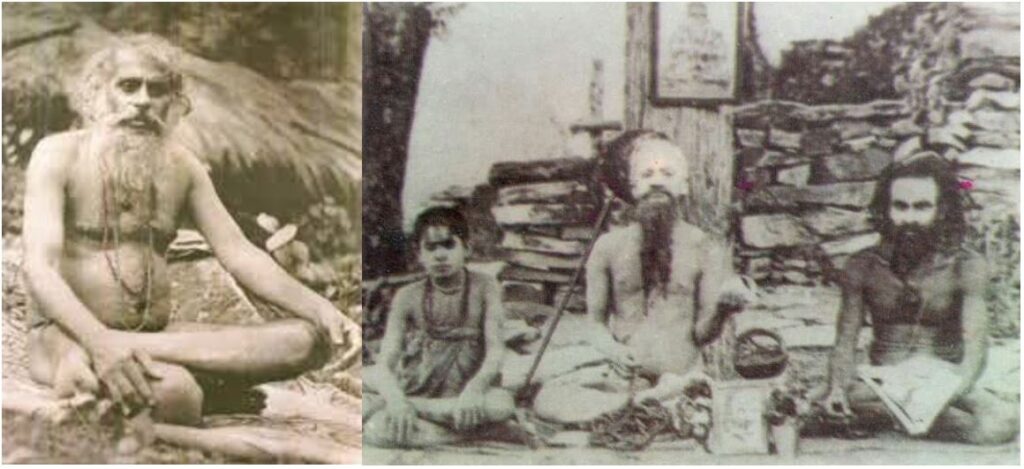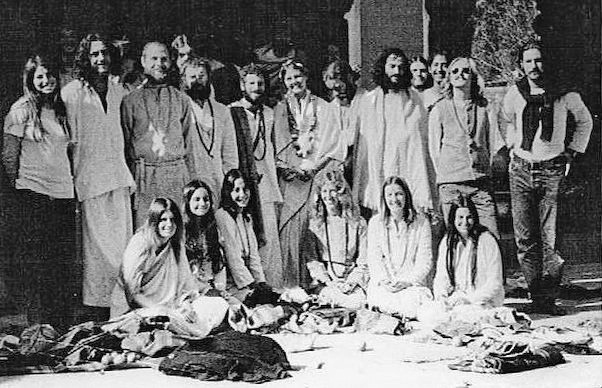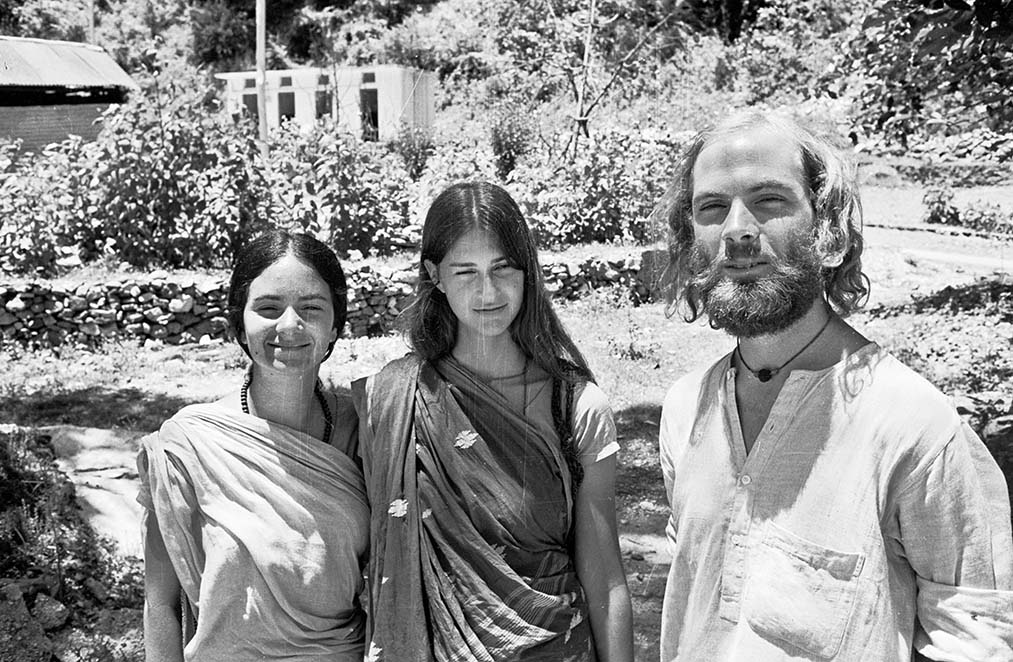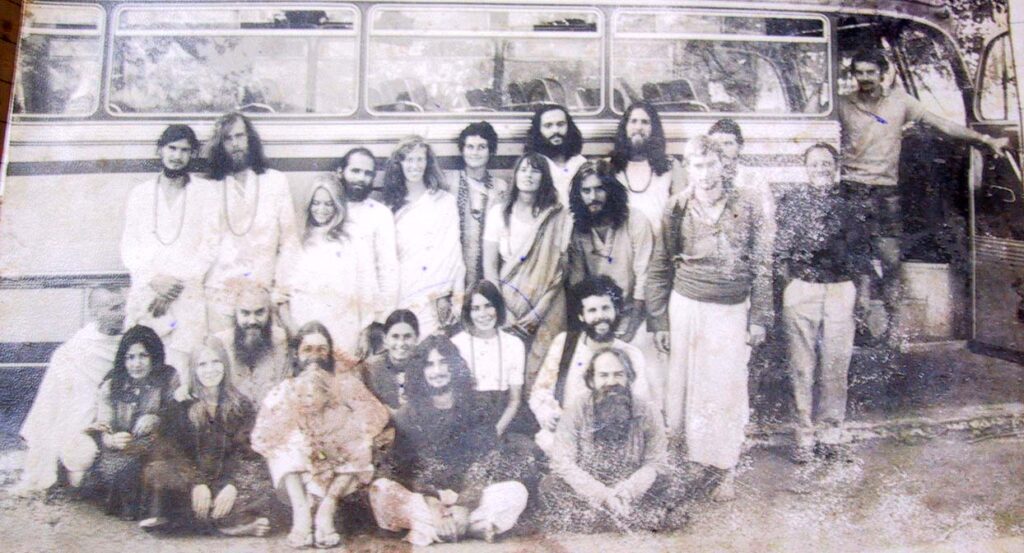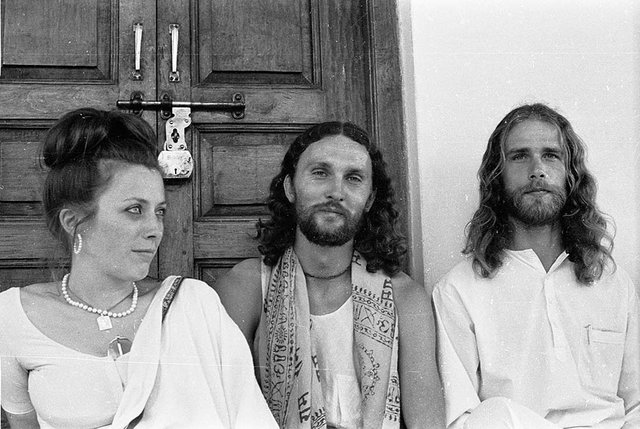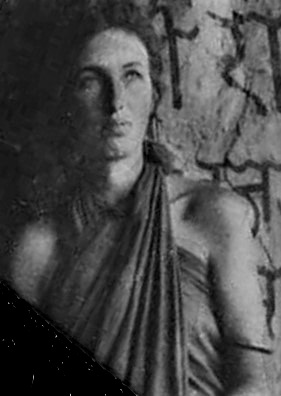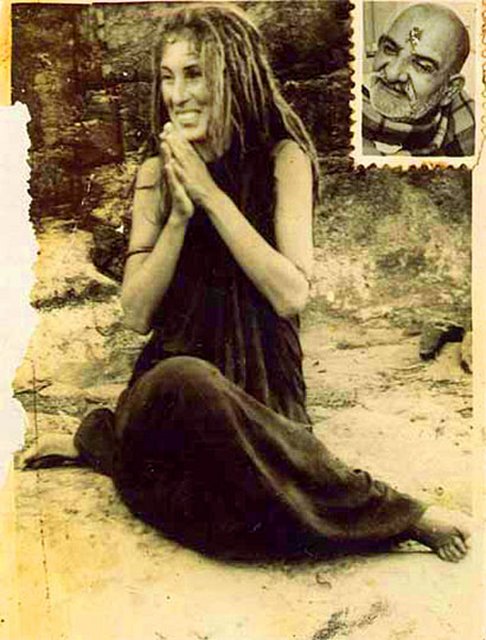 From Love Everyone by Pavarti Markus – Sadhu Uma (Marcelle Hanselaar) dropped out of art school in the Netherlands and hitchhiked to India in 1967 with her lover, Shambhu, in search of the truth that would set them free. In 1970 they returned to Amsterdam. Shambhu stayed there with his new girlfriend, while Uma hitchhiked back to India in 1971 on her own to continue her search.
I became a Giri sadhu, a devotee of Shiva, and practiced meditation and lived off what people would give me. I had great faith that I was protected by the gods, although life was often very hard for a girl who came originally from a protected background. More seriously, I had become disillusioned by the teachers I'd met over the years, the hierarchy of the monastic system, and I also began to doubt my own motivations. Therefore I decided to take a bath in the Ganges in Haridwar before leaving India.
On the bus to Delhi I met a Frenchman who showed me a small picture of a sadhu he called Neem Karoli Baba. There was something in the way that Baba held himself in that photo that touched me, so I decided to make a detour and go first to Bhimtal to pay him my respects before my farewell to India.
It was a long journey by bus and on foot, and I arrived at the temple in the late afternoon. I had not seen so many Westerners for a long time; they felt quite foreign and I was a bit intimidated by them, but they kindly welcomed me. They fed me and invited me to join the crowd for darshan with Babaji. I sat and watched, and at some point Maharajji gestured and shouted at me to come closer. He asked my name and lineage and patted me so vigorously on my jetas [dreadlocks that are "washed" with the ash from sacred fires] that ash clouds flew out. He was giggling and welcoming me. He said I could stay a while, and I made my dhuni [fire] outside the temple gates, going in for food and darshan every day.
One day he asked all his devotees what they needed. Some needed money, and he asked another devotee to give them some; another needed a blanket, and he provided that as well. At some point he asked me what I wanted or needed. My heart became very still. I bent forward till my head was against his feet and said, "I want your blessing, Babaji." He again patted my head with vigor, ashes flying about, and then everything went still. When I opened my eyes it was evening, and I was sitting on the empty veranda in full lotus. I felt cleansed, cool, and calm. All those years I had walked about India and asked people to show me the truth; many people helped me, but I did not find what I was looking for – the reassurance it is possible to find it, to live it, to actually experience it. Maharajji gave me that experience. Because I did not have a visa or passport, Maharajji told me to go south; they would all go to the Vrindavan vihara soon as well, and I could join them there.
In Vrindavan Maharajji ordered wood for my dhunni. Wood is scarce in Vrindavan, but he respected my rules as a Girija Shaivite; my practice was not to live inside a building and to maintain a fire. Some of Maharajji's devotees would come to my dhunni, and we talked till late in the night about our questions and quests and how each of us came to be there. Maharajji was talking to me about Chitrakut, how he had been there. I felt that after my samadhi experience I wanted to deepen my meditation practice, so I took my leave to go to Chitrakut. On my arrival I did my parikrama [circumambulation] of that holy mountain, which is the body of Vishnu, and spent the night in the only Shiva temple there.
There I met someone who told me there was a cave a few miles away where I could practice. For quite a while I had been suffering from malaria attacks and this, coupled with my being illegally in India, meant that this cave was an ideal solution for me. The cave had clean water nearby. The brother of the man in the Shiva temple was a headmaster of a nearby village school, and he generously promised to send me one meal a day, five times a week, with the woodcutters who worked on top of the mountain. I sat in that cool airy cave tending my fire, with a photo of Maharajji in a small niche near the entrance. I had few human visitors.
Then one day a very old woman came down the mountain, came into the cave without greeting me, and went straight to Maharajji's photo. She looked at it and cackled, "He has tubes up his nose." I was annoyed, partly by her lack of greeting and even more by her criticism of my teacher! I told her that was just a trick of the photo and that she should go. She stubbornly repeated this "tubes up his nose" line a few more times before going away. Many months later I came down from the mountain, because I wanted to pay Babaji a visit and ask him for guidance. My solitariness, sickness, and little food had given me overwhelming visions and hallucinations, and I did not know what to make of them. But when I came at last to the plains, I was met by others who told me Maharajji had died some months ago. He had been, they told me, at some point in the hospital with tubes going up his nose.

I felt he had deserted me, and I was so angry that I kicked the Hanuman murti in the temple. Sometime later I went back to Chitrakut and, following some dreams I had, went to a monastery in the jungle to ask them for advice on my meditation practice. I also went partly to follow Maharajji's footsteps to somewhere in the jungle in the direction of Bilaspur, where Maharajji had stayed as a young sadhu for a while. I stayed in India as a sadhu till 1974, and then I returned to Europe, where I tried to incorporate all these things into my everyday life as an artist. Sometimes I am still falling down and getting up. And knowing it's all right.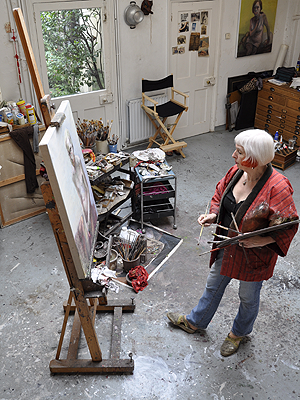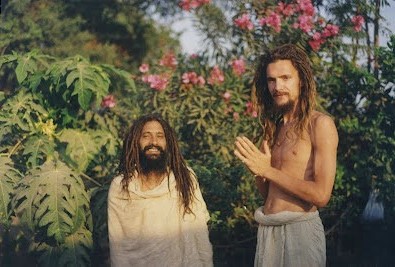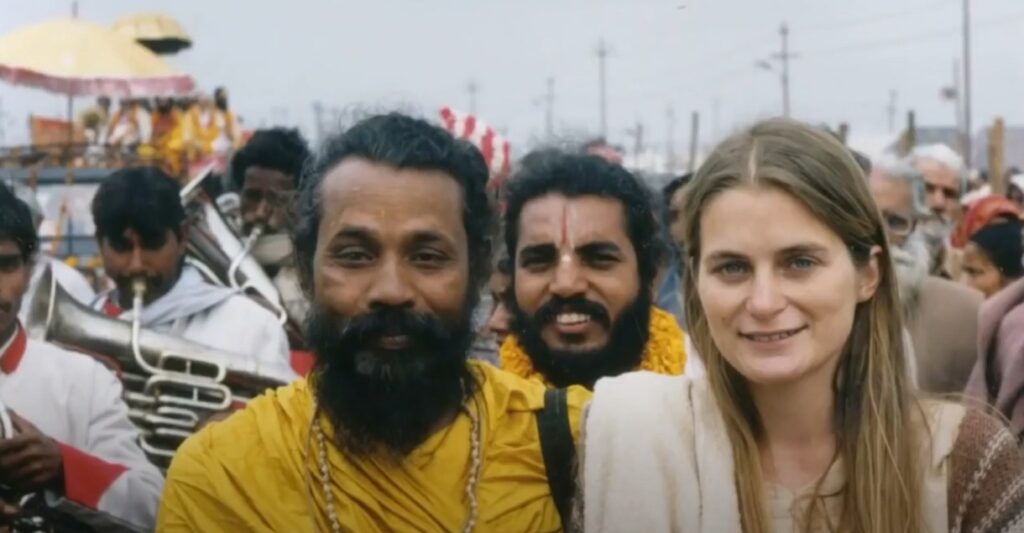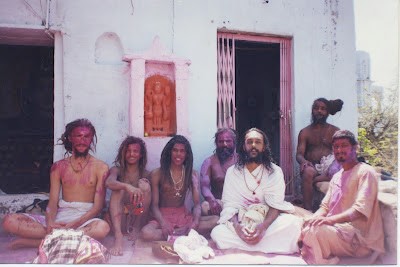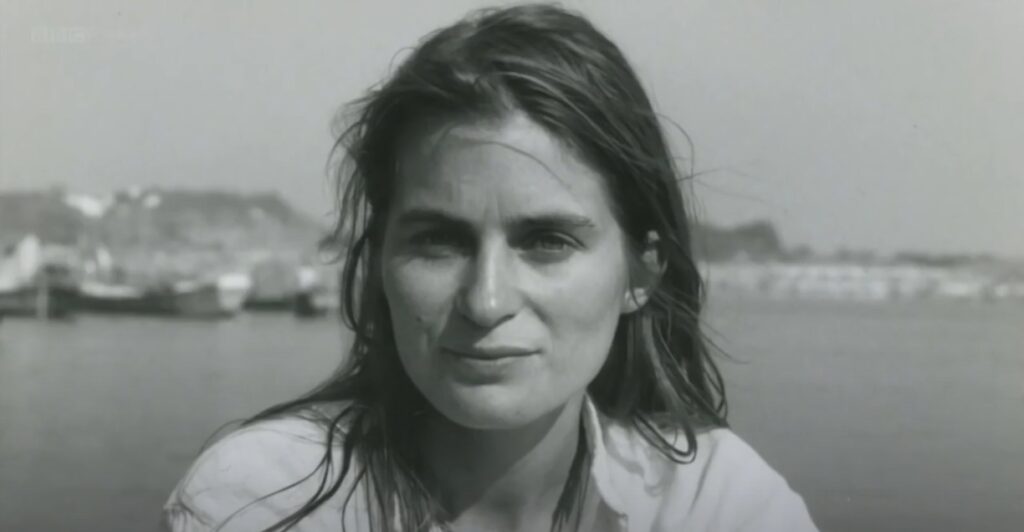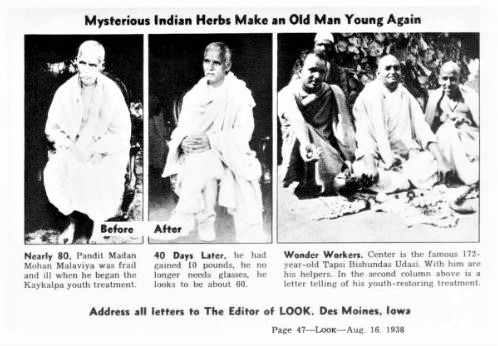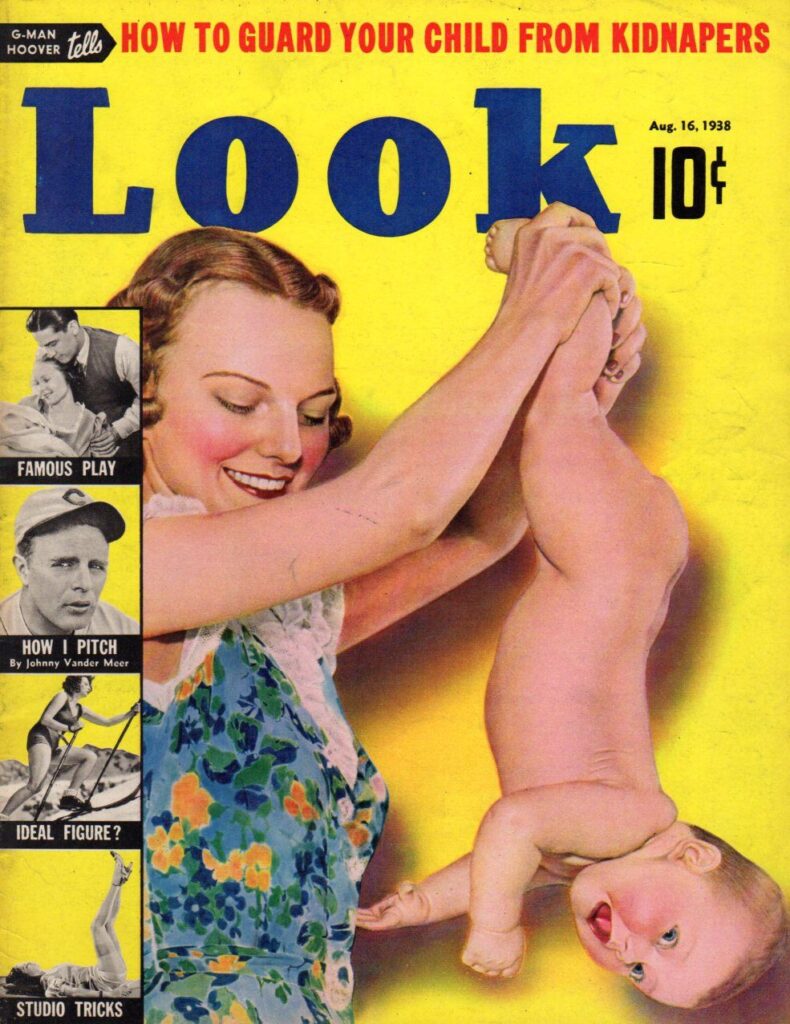 HINDU MIRACLE. I am herewith sending you a remarkable set of photographs (below) in connexion with the Kaykalpa Hindu rejuvenation treatment given the well known Hindu leader and politician, Pandit Madan Mohan Malaviya, who is now nearly 80 years old.
This treatment was given by Tapsi Bishundas Udasi, an ascetic reputed to be 172 years old. He has performed the Kalp treatment on himself thrice and although so old as 172, he looks not more than 50, and is exceedingly healthy and full of vitality.
Pandit Malaviya has improved remarkably in that he looks and feels nearly 20 to 25 years younger. He has put on about 10 pounds of weight. His eyesight has improved so much he does not need the glasses. His bend has disappeared. He can walk with much ease without any fatigue. There are signs of his hairs turning black from grey and his gums have become stiff as if new teeth are coming out.
Pandit Malaviya was kept in a chamber from which all light and direct air were shut off, and it continued for 40 days. He was not allowed to take anything excepting the milk of a black cow (James A. Mills' Associated Press dispatch recently said the diet consisted of herbs, water buffalo's milk, honey and butter-Ed.): nor was he allowed to take a bath or shave.
The Tapsi Baba (Udasi) has told me that although much improvement is already to be seen in Pandit Malaviya's general health, much more will be in evidence after about 40 days by when he will have become fully reacclimatised to normal life and diet. MUNSHI KANHAIYA LAL Advocate, High Court Allahabad City, India. You can view the magazine here – https://archive.org/details/sim_look_1938-08-16_2_17/page/n45/mode/2up