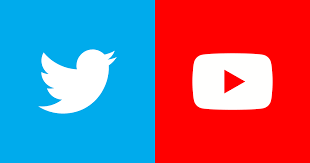 Ravi Shankar and George Harrison, darshan of Sathya Sai Baba
Ravi Shankar and George Harrison receive the darshan of Sathya Sai Baba in December 1976 at the Dharmakshetra Ashram in Bombay. Having finished the first leg of his "33 1/3" promo tour, George now headed off to the Seychelles islands for a couple of days and then onto Bombay, India to spend a month with Ravi Shankar and his family. Whilst there he attended the wedding of Ravi Shankar's niece and also the spiritual festival of the Kumbh Mela in Benares that is held once every twenty years. This is an excerpt from the film 'In The Light Of Prophecy' by Richard and Janet Bock (who had earlier in 1972, introduced Ravi Shankar to Sathya Sai Baba). Richard E. (Dick) Bock was the founder of Pacific Jazz and World Pacific Records. He founded the Pacific Jazz label in the 1950s and produced the recordings of such jazz greats as Buddy Rich, Gerry Mulligan, Chet Baker, Jean-Luc Ponty and the Jazz Crusaders. He later founded World Pacific, working with Ravi Shankar. He produced documentaries on India through his Aura Productions.
A few days later George & Olivia went to see Baba at the Whitefield ashram near Bangalore for a few days.
"My Sweet Lord" from the triple album All Things Must Pass by George Harrison, was released on the 23rd of November 1970, Sathya Sai Baba's birthday.
In 1970 John lennon and Yoko Ono visited the ashram, Indra Devi was given the job of chaperoning them while there. Devi says "I remember introducing John Lennon to Sathya Sai Baba and called him 'Lemmon' by mistake. I cofused him with a movie star. That shows you how much I know about these things."
Yoko Ono said Lennon and she had visited the ashram during their visit to India.
"We had been in Bombay for a couple of nights and gone on all the way to the mountains to the camp of Sai Baba. it was an incredible experience….We felt it was important to sit in his lecture and John insisted that we sit together despite women and men not being permitted to sit together."
Her first trip to India in the late Sixties, ended early. "The four boys (The Beatles) had so much fun during an earlier trip that John thought it would be a good idea to come back. We went up to the (Sathya) Sai Baba camp near Mumbai, but they wouldn't let the men and women sit together. I like to be honest about everything. Perhaps, it was rude, but John and I insisted on being together, and he couldn't keep his hands off me. In the end, they asked us to leave and we went back."
Recounting his 1974 stay in Prasanthi Nilayam, author Paul Robert Williams in his book Empire of the Soul says "One day John Lennon and Yoko Ono were sitting in the sand with the rest of us, next day it was the president of India, a producer of the James Bond films, the photographer David Bailey, or some high-ranking Italian politician. Yet there was only one star in that small world, and he seemed unimpressed by those who walked tall in the world beyond, often paying more attention to some ragged group of peasants who had walked miles for his blessing than to those who had arrived in air-conditioned limousines. Ignored, John and Yoko left in a huff."
---
Sharing Arunachala in 8 minutes
---
Yogananda
---
Evenings with Sraddhalu: Flying Saucers, Life Exists Everywhere 
Sraddhalu Ranade is a scientist, educator and scholar at the Sri Aurobindo Ashram, Pondicherry, India. He seamlessly integrates modern scientific knowledge with philosophical, metaphysical and spiritual knowledge.
This discussion upon the following subject matters: The Mother's statements on UFOs, George Adamski's book given to The Mother in the 1950s, Sraddhalu's personal experience with UFOs, the propulsion systems of flying saucers, area 51 and of governmental attempts to reverse engineer certain technology of crashed UFOs, on the nature of gravity and ether, on the possibility of human life on Venus and Mars, on cities existing on the subtle physical within the earth and on other planets, and on the evolution of life and matter throughout the universe.
Originally produced on March 23, 2019 in Pondicherry, India and recently posted on the Integral Studies.
---
The Archival Films – Sri Ramanasramam
During 1935 to 1950, a number of films were made of Sri Ramana Maharshi, recording some of the Sage's daily activities and the environment of Sri Ramanasramam. These films afford us a remarkable opportunity of viewing a fully-enlightened sage, who in the 20th century, lived like an ancient Maharshi. This compiled archival film is a collection of all the known films of the Maharshi, restored, edited and arranged in chronological order. The description of the film at every significant interval is provided in the link;
https://www.sriramanamaharshi.org/download/Archival_Film_2020_Timings.pdf
---
Sri Ramanasramam – May 2021
---
A Trip to Sri Bhagwan Ramana Maharshi Ashram (2020)
---
The Sage of Arunachala – Ramana Maharshi, o Sábio de Arunachala legendado em Português (1992)
---
Shivapuri Baba Discourse 
One of the few known and available recordings of Shivapuri Baba's voice. Produced by J. Bennett in April 1962.
---
Ramesh Balsekar – Self-Realization Is The Simplest Thing
---
Buddha Bose's 1947 Ticket to a Plane Crash and Holy Kailas
Before taking my readers straight into the subject matter of my book, I consider it my duty to state by way of introduction "why and what made me go to the Holy Kailas and Manasrovar."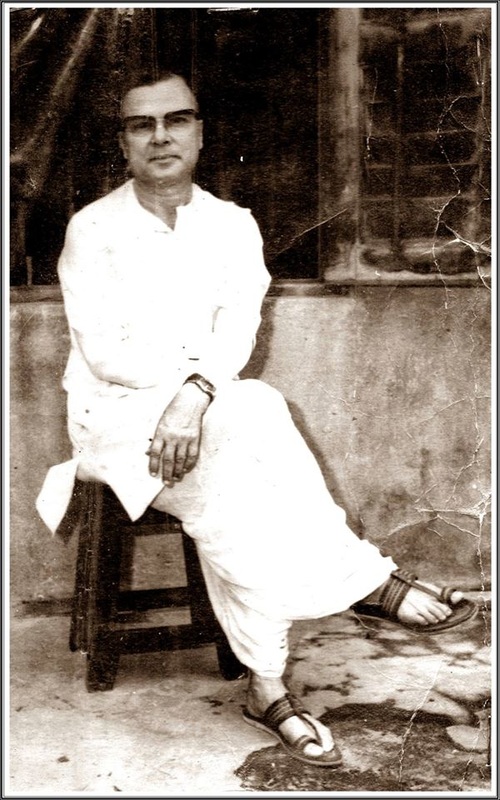 In the year of 1947, when I was on my way to the United States of America, I met with an air crash, as a result of which my face and hands were burnt and the spine was fractured. I was under medical treatment in Beirut and also in the United States. Medical Science did a wonder cure to my face and hands but unfortunately could not do anything to my fractured spine except putting a steel jacket round my waist. After my return to India I suffered a lot with my spine which was gradually becoming worse. I consulted many doctors but to no effect. I was getting fever and was confined to bed. After realizing that I was beyond human cure, I decided to go to Sree Kedar and Badrinath. I came to this decision because I heard the doctors say that I would have spinal tuberculosis and paralysis of the legs. So I decided to pray to God and leave myself entirely to His mercy and planned to go to the Holy shrines of the Himalayas and to the Holy Kailas and Manasrovar. This was not my first visit to these places. In the year 1940 I was there and had the opportunity to see the spiritual power of those Holy Places, and that divine influence made me think to go there.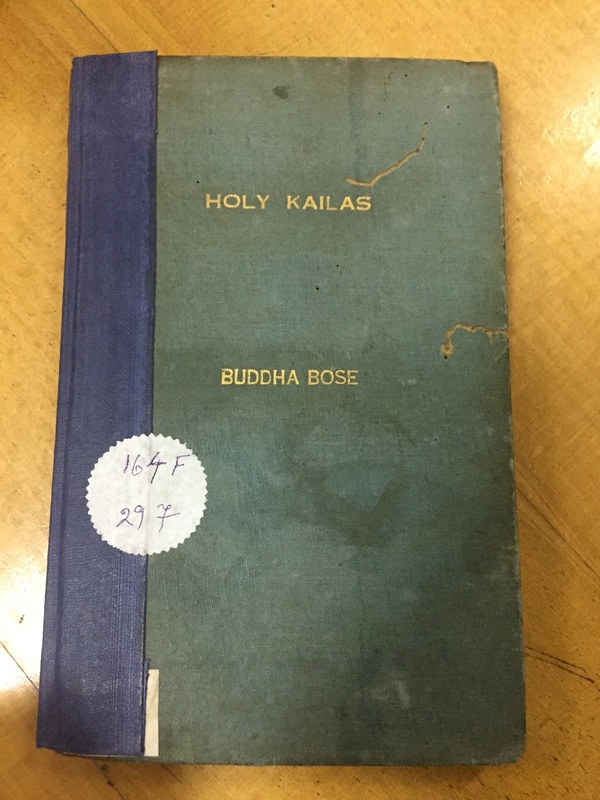 The 21st of May, 1948 was my scheduled date to leave Calcutta and it so happened that on the 19th, just two days before my departure, my eldest son dropped from the swing and broke his arm. The condition of my mind at that time may well be imagined. I gave up all hopes of getting cured at the Holy places of the Himalayan Ranges by Divine Power. But Bivake (conscience) gave strength to my mind and said "Have faith in God." So, surrendering completely to God, I left Calcutta on the 21st of May, the scheduled date.
When there was only a few miles journey left to reach Sree Kedarnath I had an attack of high fever with a temperature of 103 degrees. This made me give up all hopes to reach my destination. Next day, I do not know how, I got strength of mind and I decided to go ahead even at the risk of my life. Somehow I managed to reach Sree Kedarnath inspite of high fever.
The sight of the snow peaks of the Kedarnath Range and the age-old Temple which was built by the 'Pandavas' to mark the place where they met "Sadasiva" on their way to Mahaprasthan thrilled my mind with Spiritual Vibration. After washing my face, hand and feet in the holy river Mandarin I sat down inside the Dharamsala (rest-house) to do my regular prayers. When I took 4 or 5 Pranayam breathings I heard the Divine Voice of Lord Siva directing me to observe certain performances for my cure. I threw away the steel jacket I was wearing and obeyed the Divine Voice. It took me 26 hours at a stretch to complete the ritual performances — sitting in one Asana. When this was done, I went to the river Mandarin and took my bath. From there I entered the Temple and after uttering the 'Stotras' (verses) for half and hour, when I came out of the Temple, to my great wonder and surprise there was no pain in the spine and I was completely cured. Since then I am without the steel jacket.
This is the Divine Power which I experienced there and this moved me so much that I thought it my duty to show these places to all, to inspire many to go and visit the places. I took a colour movie picture of those holy places so that I might give a little glimpse of these places to those who might not be able to undertake the travel inspite of their wishes. Accordingly I showed the film at different places throughout the country and every where my patrons requested me to write a book giving a detailed description of the route to the Holy Shrines. This is what prompted me to bring out this publication.
I shall consider my labour amply rewarded if it serves the purpose for which it is meant.
For the convenience of my readers I have tried my level best to make the following pages as much illustrative as possible.
https://thecosplayjournal.com/cosstory/episode-4-pan-am-flight-121
---
Katya Douglas' aka Kitty Osborne's Memories of Bhagavan Sri Ramana Maharshi
---
The Last Journey of the Mother of the Sri Aurobindo Ashram, Pondicherry
On the 20th of November 1973, at 8.20 a.m., the Mother's physical body, which was kept in state since the early hours of 18 November, was put to rest in the Samadhi. The description of the Mother's last journey from the Meditation Hall to the Samadhi vault, which was published in the November-December (1973) issue of Mother India, the Ashram journal, is as follows:
"A casket was made of one-inch-thick rosewood and the inside was lined with a pure silver sheet and over this was a lining of felt and then white silk satin. On the lid of the casket was fixed a symbol of the Mother in pure gold.
At 8.00 a.m. on the 20th November, the Mother's body was laid in the casket, which was then covered and sealed hermetically.
The casket was carried to the Samadhi and lowered into the chamber just above the vault in which Sri Aurobindo's body had been laid in 1950. Nolini and André scattered some rose petals over the casket and concrete slabs were placed to cover the chamber. There was then a meditation for about ten minutes.
A running commentary on the event was given by All India Radio. After the meditation, wreaths and bouquets of flowers were laid on the Samadhi by the Government of Pondicherry, the French Consul and others…"
---
The Women of Yoga Research Campaign
This campaign will raise funds to translate and publish the 1955 book by Labanya Palit, a Ghosh lineage yoga teacher and author from Kolkata. It will also kick off the research into other women of yoga whose stories have been lost, forgotten or never told to begin with. You can read more about the project here!
We hope you will join us in this important campaign! Sign up for the mailing list to be the first to know when it's live. Stay tuned…
---
Swami Ramanagiri pays his last respects to Sri Ramana Maharshi on the day of Ramana's funeral April 15th, 1950
Peer Wertin (Swami Ramanagiri) was a natural born Western mystic, a member of the Swedish Royal Family, who renounced an inheritance to become a holy man in India and attained Moksha (liberation) under Ramana Maharshi. Early in the footage other Western ashram residents can be seen – Eleanor Pauline Noye, Major Alan W. Chadwick and Lucia Osborne.
Details of this Indian Government Newsreel footage can be found here:
https://archive.arunachala.org/docs//archival-films-booklet#ch.10
---
Yogananda Meets Ramana Maharshi
This is the earliest surviving footage of Ramana Maharshi that comes from the Self-Realization Fellowship, an organisation founded by Paramahansa Yogananda, the well-known author of the Autobiography of a Yogi. While he was collecting material for his book, he made a visit to the Maharshi, on November 29 1935. This visit is well documented in Talks with Sri Ramana Maharshi.
Jerome Armstrong, author of Calcutta Yoga, writes that the people in this video, from left to right, are Yogananda's western secretary, Richard Wright, a student from Cincinnati, Miss Ettie Bletch, then next to Yogananda, Paul Brunton. At the 3:30 mark, a few other people enter the scene. They are, from left to right, Buddha Bose, Bishnu Ghosh, and Bijoy Kumar Mallick. They are the originators of what is now known as 'Hot Yoga' style of asana practice. The three are touring with Yogananda in South India, 1935. Among the places they go are Mysore, where they meet with Krishnamacharya and a young student that performs asanas for them, BKS Iyengar. Interesting huh?
Details of this film footage can be found here:
https://archive.arunachala.org/docs//archival-films-booklet#ch.10
Yogananda with four others arrived at 8.45 a.m . . . The group had lunch in the Asramam.
The questions asked of Ramana Maharshi
CR Wright, his secretary, asked: How shall I realise God? RM: God is an unknown entity. Moreover He is external. Whereas, the Self is always with you and it is you. Why do you leave out what is intimate and go in for what is external?
CRW: What is this Self again? RM: The Self is known to everyone but not clearly. You always exist. The Be-ing is the Self. 'I am' is the name of God. Of all the definitions of God, none is indeed so well put as the Biblical statement "I AM THAT I AM" in EXODUS (Chap. 3). There are other statements, such as Brahmaivaham, Aham Brahmasmi and Soham. But none is so direct as the name JEHOVAH = I AM. The Absolute Being is what is – It is the Self. It is God. Knowing the Self, God is known. In fact God is none other than the Self.
CRW: Why are there good and evil? RM: They are relative terms. There must be a subject to know the good and evil. That subject is the ego. Trace the source of the ego. It ends in the Self. The source of the ego is God. This definition of God is probably more concrete and better understood by you.
CRW: So it is. How to get Bliss? RM: Bliss is not something to be got. On the other hand you are always Bliss. This desire is born of the sense of incompleteness. To whom is this sense of incompleteness? Enquire. In deep sleep you were blissful: Now you are not so. What has interposed between that Bliss and this non-bliss? It is the ego. Seek its source and find you are Bliss. There is nothing new to get. You have, on the other hand, to get rid of your ignorance which makes you think that you are other than Bliss. For whom is this ignorance? It is to the ego. Trace the source of the ego. Then the ego is lost and Bliss remains over. It is eternal. You are That, here and now . . . That is the master key for solving all doubts. The doubts arise in the mind. The mind is born of the ego. The ego rises from the Self. Search the source of the ego and the Self is revealed. That alone remains. The universe is only expanded Self. It is not different from the Self.
CRW What is the best way of living? RM: It differs according as one is a Jnani [knower] or ajnani. A Jnani does not find anything different or separate from the Self. All are in the Self. It is wrong to imagine that there is the world, that there is a body in it and that you dwell in the body. If the Truth is known, the universe and what is beyond it will be found to be only in the Self. The outlook differs according to the sight of the person. The sight is from the eye. The eye must be located somewhere. If you are seeing with the gross eyes you find others gross. If with subtle eyes (i.e., the mind) others appear subtle. If the eye becomes the Self, the Self being infinite, the eye is infinite. There is nothing else to see different from the Self.
He thanked Ramana Maharshi. He was told that the best way of thanking is to remain always as the Self.
Later the Yogananda asked: How is the spiritual uplift of the people to be effected? What are the instructions to be given them? Maharshi: They differ according to the temperaments of the individuals and the spiritual ripeness of their minds. There cannot be any instruction en masse.
Yogananda: Why does God permit suffering in the world? Should He not with His omnipotence do away with it at one stroke and ordain the universal realisation of God? Maharshi: Suffering is the way for Realisation of God.
Yogananda: Should He not ordain it differently? Maharshi: It is the way.
Yogananda: Are yoga, religion, etc., antidotes to suffering? Maharshi: Who suffers? What is suffering?
(No answer. Finally the Yogi rose up, prayed for Sri Bhagavan's blessings for his own work and expressed great regret for his hasty return. He looked very sincere and devoted and even emotional.)
---
Haidakhan Babaji and Almora
Film of Babaji in his ashram in Haidakhan, India. Also shots of pilgrimage places in and around Almora. Visits the house occupied by Sri Anirvan and Lizelle Reymond, who wrote To Live Within, shrines along Crank's Ridge and the house of the Tibetan Guru Lama. Filmed in 1981 as part of the Dattatreya Pilgrimage under the guidance of Sri Narayana Sadashiva.
---
SRI RAMANA MAHARSHI MEDITATION HALL …Talk by David Godman
---
Un + Une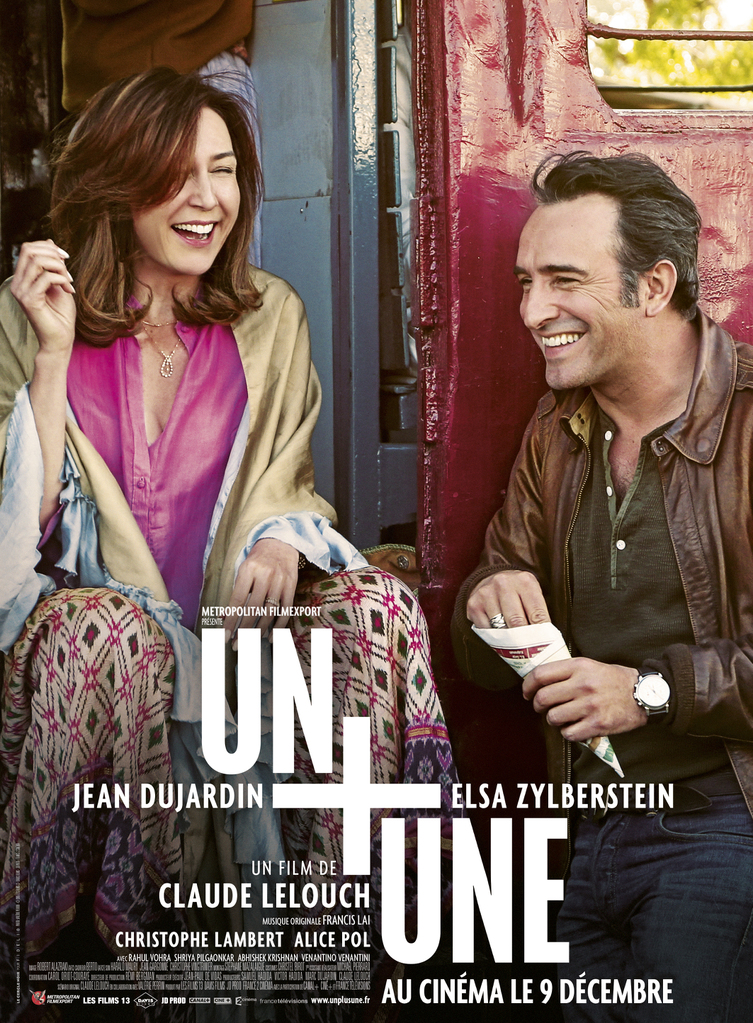 Famous French film score composer Antoine resembles the heroes in the films whose scores he composes. He's charming, successful, and goes through life with humor and lightheartedness.
When he travels to India to work on an original version of Romeo and Juliet, he encounters the wife of the French ambassador to India, Anna, a woman with whom he has nothing in common, but who he finds devastatingly attractive. Together they'll live an incredible adventure. Starring Academy Award winner Jean Dujardin and directed by the legendary Claude Lelouch, Un plus une is an instant film classic.
"The story casts a certain spell with its touches of movie love, its elegant score by frequent Lelouch collaborator Francis Lai, and especially its central performances. As Westerners who are self-absorbed in different ways, Zylberstein and Dujardin spar intriguingly, openhearted and humbled, broken and mending." – Hollywood Reporter, Sheri Linden.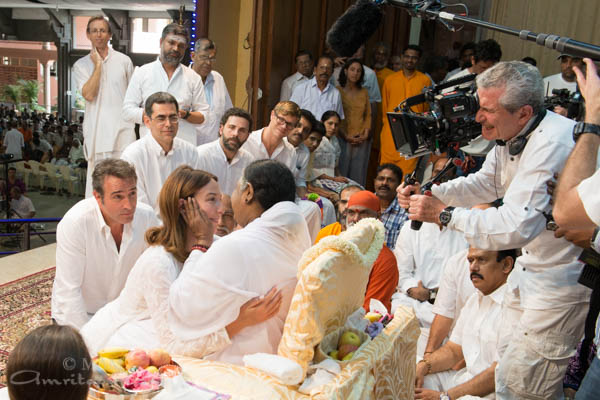 Watch on Netflix France (with English subtitles):
https://www.netflix.com/watch/80081374?trackId=13752289&tctx=0%2C0%2C8ca22756ae6d4032ce5a188ec843b1d9293b8687%3Ac83c14d0aa1a256923545078a8efe9489c2cb064%2C8ca22756ae6d4032ce5a188ec843b1d9293b8687%3Ac83c14d0aa1a256923545078a8efe9489c2cb064%2C%2C
Watch on TVNZ OnDemand (with English subtitles):
https://www.tvnz.co.nz/shows/un-plus-une
---
The Razor's Edge 1946 Tyrone Power & Gene Tierney
Ashrams of India: Volume 2, Chapter 19 Tamil Nadu.
Introduction, Author Biography, Plot Summary, Characters, Themes, Style, Historical Context, Critical Overview, Criticism, Sources, Further Reading
https://www.encyclopedia.com/arts/educational-magazines/razors-edge
---
BKS Iyengar
---
Yogananda's India 2015
Presentation of slides and short video clips from a pilgrimage tour of the locations relevant to Paramahansa Yogananda and the Kriya Yoga guru lineage in October of 2015 with Ron Lindahn and Hélène Castéra. For more information visit www.yoganandasindia.com or email yoganandavideo@gmail.com.
---
The Home of Tulsi Bose, Paramahansa Yogananda's boyhood friend
Ashrams of India: Volume 2.
---
Indian Masters and their Ashrams
A 5-part 2012 film by Igor Ishtatva. Part 1: Nisargadatta Maharaj, Ramesh S. Balsekar, Ranjit Maharaj, Bhagawan Nityananda, Jiddu Krishnamurti, Mata Amritanandamayi, Sri Subhananda. Part 2: Ajja, Swami Ramdas, Swamigal, Sri Aurobindo & The Mother
Part 3: Sri Ramana Maharshi, Radha Ma, Sai Baba of Shirdi, Siva Sakthi Ammaiyar, Sathya Sai Baba. Part 4: Sri Brahmam. Part 5: Devraha Baba, Bhaktivedanta Swami Prabhupada, Poonjaji, Papaji.
---
Moses buried in Kashmir
The mainly Muslim inhabitants of the Kashmir Valley are convinced that both Moses and Jesus Christ have their tombs in this fertile region of India.
APTV has rare pictures of what's locally believed to be Moses' last resting place, in a travel-restricted area on India's heavily guarded border with Pakistan.
Bashir Ahmad Reshi has tended this tomb since he was a boy and his family has cared it for more generations then he can say. He's never had any doubt that this is the final resting place of the man who led the Israelites out of Egypt and passed on the Ten Commandments from God.
Ashrams of India: Volume 1, Chapter 8 Jammu and Kashmir.
---
Papaji meets Ramana Maharshi
---
Gangaji on Meeting Papaji – Trusting Stillness
---
Call Off The Search ◦ Sri Harilal Poonja ♥ Papaji ◦ Full Movie (1993)
A film by Jim Lemkin and David Godman. Call off the Search captures Papaji beautifully, as he discusses the nature of enlightenment and the impediments which seem to obscure it. His message is clear that, "We already are that for which we are seeking." This documentary film, shot and produced in Lucknow, India, includes interviews with Papaji along with rare footage of Sri Ramana Maharshi. There are also testimonials from some of the many people who have attained freedom through Papaji's presence and grace.
---
Baba Hanuman – Krishna Das! Live With Lyrics
Krishna Das singing "Baba Hanuman" live with lyrics. This film was shot in New York City at the Church Of St. Paul & St. Andrew in October 2013 and is part of a full-length kirtan recorded that evening.
---
Hanuman Chalisa, Kakrighat, India September 2009 – Krishna Das
Krishna Das singing the Hanuman Chalisa (to the Heart as Wide as the World melody) at the Sombari Baba Ashram in Kakrighat, September 2009. Sombari Baba Ashram – Ashrams of India Volume 2, Chapter 21 Uttarakhand.
---
Tatwale Baba Himalayan Yogi – the only discourse with English subtitles
The Tat Wale Baba Ashram is located in the Swargashram area, near a public road in the Rajaji National Park, about a 20-30 minute hike up from the Ram Jhula Bridge. It is one of the few quiet places left in Rishikesh.
Ashrams of India: Volume 2, Chapter 21 Uttarakhand.
---
The Way To Baba, by Elda Hartley
Filmed in 1989, this video was written, directed, and produced by Elda Hartley of the Hartley Foundation. It shows life in Sai Baba's ashram and talks about his teachings. Michael Oliver (USA), Heidi Schaefer (Germany), Irmgard (Germany), Steve Angel (USA), Christiane Ansmeier (Germany), Vernon Sylvester (USA), Howard Murphet (Australia), Iris Murphet (Australia), Ellen Young (USA), Al Drucker (USA), Art Drumfeller (USA), and Gail Ruiz (Mexico) talk about their experience with and views on Sai Baba and his teachings. Watch on Vimeo – https://vimeo.com/135201024
---
Entrei no rio GANGES e dormi no ASHRAM | Minha experiência em Rishikesh
Ashrams of India: Volume 2, Chapter 21 Uttarakhand.
---
The Art of Living International Center, Bangalore (Aerial View)
---
Paris Falls for Yoga (1963)
---
Marilyn Monroe: Yogi
The first evidence of her practice appears near the time of her first acting contract (in 1946). The pictures included in the video are from a set of promotional photos she sent to prospective employers in 1948. Orienting Monroe's first pose pics in local yoga history, they appeared the same year Krishnamacharya's student, Indra Devi opened a yoga studio on LA's Sunset Boulevard.
---
Kurisumala Ashram – Kerala
A day with the Monks of the Kurisumala Ashram, Vagamon, Kerala. Ashrams of India: Volume 1, Chapter 11 Kerala.
---
The Ashram (2018) | Official Trailer HD
After receiving a cryptic message from his missing girlfriend, a man travels to India to pick up her trail. Once there, he discovers a secret community in the Himalayas led by a guru with strange powers likely involved in her disappearance. Directed by Ben Rekhi and starring Sam Keeley, Melissa Leo, Hera Hilmar, Kal Penn, Radhika Apte. The movie was shot at the Kedarnath Shrine and at several locations in the Himalayas.
Justin Lowe from the Hollywood Reporter writes that Long a destination for spiritual seekers from all over the world, India presents a diversity of religions and a potentially enlightening set of ancient traditions to the uninitiated. More than a few have lost their way in this unfamiliar terrain, though, offering filmmaker Ben Rekhi a ready template for his account of Americans abroad overwhelmed by mystical experiences.
Rekhi, a former entertainment executive, scored points with genre fans with his 2005 debut, Waterborne, but markedly changes themes for The Ashram. Often dominated by a familiar form of Asian-influenced religious eclecticism, Rekhi's feature plays out as a low-key spiritual thriller that should appeal primarily to like-minded viewers and the inevitably curious.
Not long after breaking up with his longtime girlfriend, Sophie (Hera Hilmar), American tourist Jamie (Sam Keeley) arrives in India after receiving a disturbing message from her. The brief, furtive video suggests that she might be in some kind of danger at the isolated ashram where she fled after their split. However, she provides few details about her location and it takes Jamie several stressful days to put together a series of elusive, troubling clues leading him deep into the Himalayan foothills, where he discovers an idyllic mountain retreat. The spiritual center is populated by dozens of people from all over the world who have been drawn there by the teachings of a mysterious guru, including Americans Chandra (Melissa Leo) and Nitin (Kal Penn), but there's no sign of Sophie.
Not exactly a spiritual believer and already wary of the residents' cultish devotion to their revered teacher, Jamie conceals his search for Sophie. Instead, he tries to make sense of repeated run-ins with Chandra, the center's controlling secular leader, who consistently challenges Jamie's intentions at the retreat. She assigns Nitin to help Jamie get oriented, or perhaps to keep tabs on him. However, Nitin remains evasive about his reasons for joining the community and his familiarity with Sophie, leaving Jamie to wonder if the guru and his devotees could somehow be involved in her disappearance. At the same time, he begins experiencing frightening visions that might be caused by the dizzying altitude, the prescription medication he's taking for a seizure condition or perhaps even the vaguely sinister mystical influence of the ashram's inhabitants.
Rekhi's script, co-written with Binky Mendez, assuredly lays down the broad strokes of the primary narrative, which then gets muddled by competing priorities. To begin with, Jamie's search for Sophie gradually loses urgency because the details of their relationship take too long to emerge through a series of unwieldy flashbacks as Jamie attempts to ingratiate himself at the ashram. Once revealed, Jamie's mystical connection with the retreat's venerable guru seems too far-fetched for the scant background provided by the screenwriters, even though the specifics of their shared experience are integral to revealing Sophie's fate.
The central conflict between Jamie and Chandra also comes off as too perfunctory, but Leo is so commanding in the role of the ashram's chief protector that she consistently conveys a complex set of conflicting motivations. Portrayed as an outsider, Keeley frequently appears confused and unprepared for the intellectual challenges of the spiritual community, although he's not much of sleuth either.
With some additional screen time and a more nuanced role, Penn might have had more of an impact, which seems like a missed opportunity, since he's the only actor of Indian descent among the principal cast. However, Rekhi appears on mostly firmer ground behind the camera directing the ensemble and especially while shooting exteriors with the stunning Himalayan scenery as a backdrop.
---
Ashrams
---
Anjali Ashram
On their tour through Mysore in 2011, Darrol Bryant's group of travellers stop in at Anjali Ashram for a visit. They learn about the Christian Ashram Movement in India and meet Father Louis, who explains the ashram's philosophy of integration with God, the self, one another and nature. Father Louis invites them to enjoy the grounds and spend time in meditation and personal reflection. Darrol talks about his own interest in "other" and stresses that only when we're able to put aside our fears and anxieties, can be we open to experience "other" – other religions, other cultures or other human beings.
---
Rajneesh Ashram, Pune, 1979
---
Spiritual France
---
Bible Tour of Israel the Holy Land, biblical sites of Israel in 4K and Drone!
All Movie Reel Links: