A collection of books of spiritual interest for the modern traveller. Contact Us, if you have any other recommendations for books that should also be added to this list!
---
Recommended Books:
---

84 Yoga Asanas: Buddha Bose
The long-lost manuscript from 1938. Recently discovered, edited and published in 2015.
​84 Asanas, 10 Mudras with pictures and instruction.
Digital Download from:
http://www.ghoshyoga.org/store/p45/Bose_-_Digital.html
A Benedictine Ashram: Abbe J. Monchanin and Dom Henri le Saux
About the Saccidananda Ashram and the goal of le Saux and Monchanin to integrate Benedictine monasticism with the model of an ashram in India.
Available from Amazon.com
A Blue Hand. The Beats in India: Deborah Baker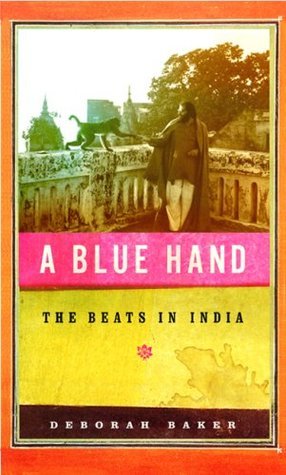 In 1961, Allen Ginsberg left New York by ship for Bombay. He brought with him his troubled lover, Peter Orlovsky, and a plan to meet up with poets Gary Snyder and Joanne Kyger. He left behind not only fellow Beats Jack Kerouac, Gregory Corso and William Burroughs, but also the relentless notoriety that followed the publication of Howl, the epic work that branded him the voice of a generation. Drawing from extensive research, undiscovered letters, journals, and memoirs, acclaimed biographer Deborah Baker has woven a many-layered literary mystery out of Ginsberg's odyssey. A Blue Hand follows the poet and his companions as they travel from the ashrams of the Himalayan foothills to Delhi opium dens and the burning pyres of Benares. They encounter an India of charlatans and saints, a country of spectacular beauty and spiritual promise and of devastating poverty and political unease. In Calcutta, Ginsberg discovers a circle of hungry young writers whose outrageousness and genius are uncannily reminiscent of his own past. Finally, Ginsberg searches for Hope Savage, the mysterious and beautiful girl whose path, before she disappeared, had crossed his own in Greenwich Village, San Francisco, and Paris. In their restless, comic and oft-times tortured search for meaning, the Beats looked to India for answers while India looked to the West. A Blue Hand is the story of their search for God, for love, and for peace in the shadow of the atomic bomb. It s also a story of India, its Gods and its poets, its politics and its place in the American imagination.
Available from Amazon.com
A Christian Pilgrim In India. The Spiritual Journey Of Swami Abhishiktananda (Henri Le Saux): Harry Oldmeadow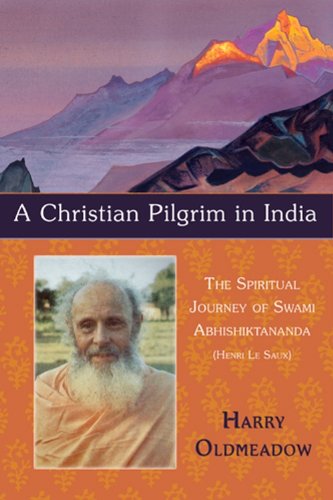 A biographical account of the remarkable Benedictine monk, Henri Le Saux (1910-1973), who spent the last two-and-a-half decades of his life in India where he immersed himself in Hindu spirituality. It traces the central themes of his prolific writings on religious and mystical topics.
Henri Le Saux arrived in India in 1948 to join Monchanin in the monastic venture at Shantivanam. He was never to leave the shores of his adopted country. Le Saux was born in Brittany in 1910 and entered a Benedictine monastery in 1929. Like Monchanin he felt the call of India as a young man but he too had to endure a lengthy wait before achieving "his most ardent desire," and embarking for the sub-continent. Soon after setting up the modest ashram the two French Benedictines travelled to Arunachala to visit Ramana Maharshi who made the most profound impression on Le Saux. In the years following Ramana's death Le Saux spent two extended periods as a hermit in one of the holy mountain of Arunachala many caves. He wrote of an overwhelming mystical experience while in retreat at there and stated that he was "truly reborn at Arunachala under the guidance of the Maharishi, understanding what is beyond silence: sunyata." "Ramana's Advaita is my birthplace. Against that all rationalization is shattered." He also became a disciple of Sri Gnanananda Giri of Tiruykoyilur, giving an account of this in Guru and Disciple (1967) and The Secret of Arunachala (1974). He remarks that upon meeting Gnanananda he automatically yielded his allegiance to him, something which he had never previously done. Over the next few years Abhishiktananda gradually loosened his connections with the ashram at Shantivanam (though he continued to visit right up to the time of his death) and spent much of his time as a wandering sannyasi in the Himalayas. It was his impregnable conviction that the life of renunciation was the meeting point of Christianity and Hinduism.
Available from Amazon.com
A Search in Secret India: Paul Brunton
Paul Brunton (1898 – 1981) was a British philosopher, mystic, traveller, and guru. He left a journalistic career to live among yogis, mystics, and holy men, and studied Eastern and Western esoteric teachings. His writings express his view that meditation and the inward quest are not exclusively for monks and hermits, but will also support those living normal, active lives in the Western world.
Available from Amazon.com
Adventures of a Western Mystic. Apprentice to the Masters: Peter Mt Shasta (Apprentice to the Masters: Adventures of a Western Mystic, Book II)
A revised edition of the encounters with Ascended Masters, enlightened beings who appear in whatever form needed to assist humanity. These are the Gods of ancient myth. Here are the adventures of one individual as the Masters bring him face to face with his own Higher Self—the I AM Presence.
Available from: https://www.i-am-teachings.com/books.html
All You Need Is Love: Nancy Cooke de Herrera
Written before Eat, Pray, Love, this inspiring memoir details one woman's incredible journey through India to bring Eastern spirituality to the Western world.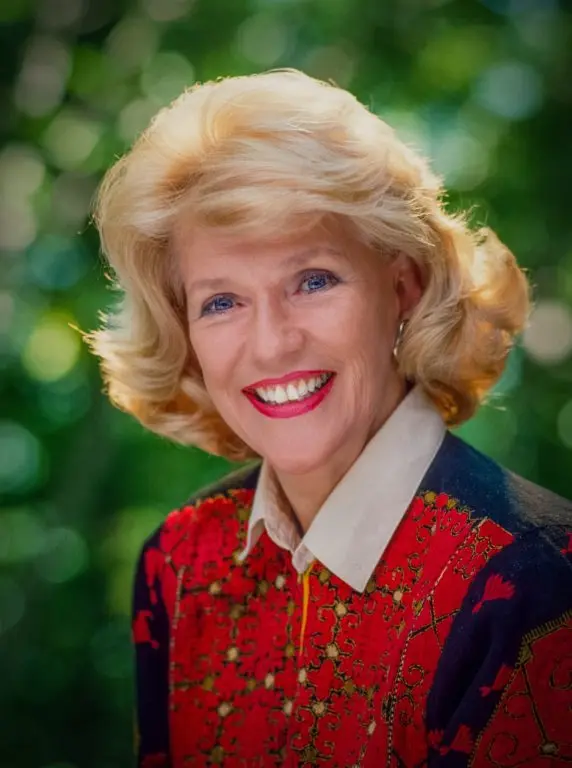 In this remarkable autobiography, with a foreword by Deepak Chopra, de Herrera recounts not only her international escapades but also her inner journey to spiritual enlightenment. Trained by the Maharishi, she returned home and taught meditation to troubled youth, HIV/AIDS patients, and celebrities such as Madonna, Sheryl Crow, and Greta Garbo. Her publicity efforts led to the explosion of interest in meditation, yoga, and Eastern spirituality in America.
Even before she arrived at the ashram of Maharishi Mahesh Yogi, founder of Transcendental Meditation, in Rishikesh, India, a city at the foothills of the Himalayas along the banks of the Ganges River, in 1962, Nancy Cooke de Herrera lived a lifetime of adventure. During the 1950s, she traveled the globe as a goodwill ambassador of the US State Department, giving lectures on American fashion, culture, and customs. But when her beloved husband, Luis, died, de Herrera sought a life of greater meaning. The Maharishi became her guru, mentor, and friend, and in return she served as his publicist, spreading his message of peace and love wherever she went.
Rich in endearing anecdotes about life at the ashram with famous visitors, including the Beatles, Mia Farrow, and Mike Love, and pieces of timeless wisdom, All You Need Is Love reveals a life lived with compassion, open-mindedness, and the belief that one person can change the world.
Nancy Cooke de Herrera (1922–2013) was a world-traveler, teacher of meditation, and author of two memoirs, All You Need Is Love and Never Tango with a Stranger. Born in California, de Herrera was appointed "US Ambassadress of Fashion," as she gave presentations on American culture and fashion around the world on behalf of the State Department during the 1950s. Her travels led her to India, where she met Maharishi Mahesh Yogi, the founder of Transcendental Meditation. She studied at his ashram alongside other visitors, including the Beatles and Mia Farrow. As Maharishi's publicist, de Herrera spread his message of peace to the West and helped pioneer the highly influential 1960s spirituality movement in the United States. She went on to teach meditation to troubled youth, HIV/AIDS patients, and celebrities such as Madonna, Greta Garbo, and Lenny Kravitz.
Obituary by Brett Cooke – Nancy Cooke de Herrera, an inveterate traveller, began her next journey February 28, 2013, with her children present in Beverly Hills to offer a peaceful farewell. She enjoyed a life sufficiently full to require three autobiographies: All You Need Is Love: An Eyewitness Account of When Spirituality Spread from the East to the West, 2003), Never Tango with a Stranger: Love in Peron's Argentina (2008), and Around the World with Nancy Cooke (in preparation).
Born in Oakland, April 12, 1922, the daughter of Edward Irving Veitch and Marie Beatrice Morledge, Nancy attended Piedmont High School with her lookalike sisters, Ardagh Marie Kistler and Doryce Lorillard Hills Wells, then Stanford University.
In 1942 she married Richard Alexander Cooke, Jr., with whom she raised three sons, Richard Alexander Cooke III, Starr Edward Cooke, and Leighton Brett Cooke, while living in Hawaii. They were divorced in 1951.
Subsequently Nancy married Luis Alberto de Herrera and moved to Buenos Aires, where they bore a daughter, Maria Luisa de Herrera. After Luis' untimely death in 1955, she founded a public relations firm in San Francisco.
Selected in 1956 as the US Ambassadress of Fashion, she travelled the major capitals of the world on tours organized by the United States Information Agency. Later, at the invitation of the Kremlin, Nancy led a delegation of San Francisco businesswomen to the USSR. She toured the United States, lecturing on the fashions and cultures of the world.
In 1962, Nancy visited many of the holy men of India, an experience that changed her life. Upon her return to California she married Morton Barrows Jackson (whom she divorced in 1975) and moved to Los Angeles, where she was one of the first American students of Maharishi Mahesh Yogi's Transcendental Meditation. She introduced TM to much of the Americas.
In 1968, she studied in India's Valley of the Saints and became an independent teacher of meditation. Among her classmates were the Beatles, who immortalized her and her son Rik in "The Continuing Story of Bungalow Bill." These were the first of 40 trips to India, a country she loved.
Nancy taught TM to the end of her life. Hundreds of students, many notables of film and music, visited her house in Beverly Hills for instruction. Readers were moved by the account of her Indian "spiritual journey in self discovery" (Dominick Dunne).
Nancy was a fully supportive mother; she encouraged her children them to develop unique lifestyles. She provided a home to many friends, who spanned the world; she had an address book for each continent. Long active with the Colleagues, one of Southern California's most prominent charities, Nancy was a major supporter of Molokai's Hui Ho'olana educational center, where a building has been erected in her name.
Nancy is survived by her four children and two sisters, and two brothers-in-law, Herbert Gray Hills, Jr. and Henry Blackmer Kistler, as well as four grandchildren and three great grandchildren, and numerous nieces and nephews. Her ashes will be deposited in Buenos Aires, Molokai, and Piedmont, California.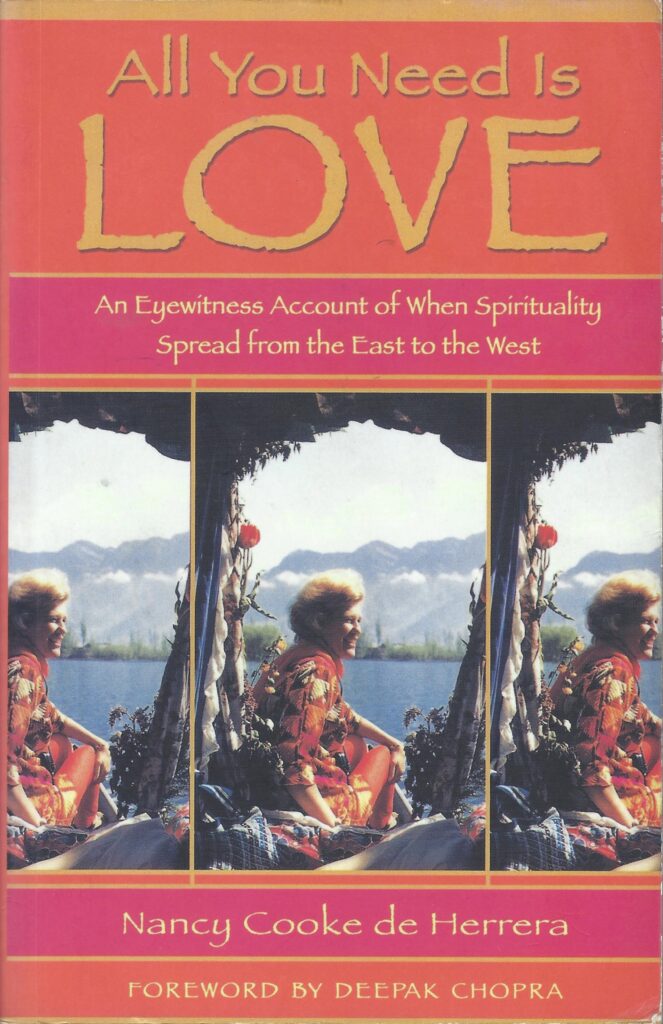 American Veda: Philip Goldberg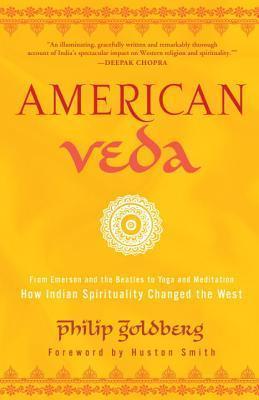 In February, 1968, the Beatles went to India for an extended stay with their new guru, Maharishi Mahesh Yogi. It may have been the most momentous spiritual retreat since Jesus spent those forty days in the wilderness.
With these words, Philip Goldberg begins his monumental work, American Veda, a fascinating look at India's remarkable impact on Western culture.
This monumental work is fascinating look at India's remarkable impact on Western culture. This eye-opening popular history shows how the ancient philosophy of Vedanta and the mind-body methods of Yoga have profoundly affected the worldview of millions of Americans and radically altered the religious landscape.
Available from: http://philipgoldberg.com/books/
Antiquities of the Jews: Flavius Josephus
A 20-volume historiographical work written in Latin composed by the Jewish historian Flavius Josephus in the 13th year of the reign of Roman emperor Flavius Domitian which was around AD 93 or 94. Antiquities of the Jews contains an account of history of the Jewish people, written in Greek for Josephus' gentile patrons. In the first ten volumes, Josephus follows the events of the historical books of the Hebrew Bible beginning with the creation of Adam and Eve. The second ten volumes continue the history of the Jewish people beyond the biblical text and up to the Jewish War.
Available from: http://www.documentacatholicaomnia.eu/03d/0037-0103,_Flavius_Josephus,_The_Antiquities_Of_The_Jews,_EN.pdf
Apostle. Travels among the Tombs of the Twelve: Tom Bissell
The story of Twelve Apostles is the story of early Christianity. Tom Bissell embarks on a long pilgrimage to the apostles' supposed tombs, traveling from Jerusalem and Rome to Turkey, Greece, Spain, France, India, and Kyrgyzstan. Along the way, Bissell uncovers the mysterious and often paradoxical lives of these twelve men and how their identities have taken shape over the course of two millennia.
For five years, Tom Bissell worked on a novel about the Apostle John, before he resigned himself to the fact that his "half historical, half contemporary" account was not going to work.
He set it aside, but one fact stuck in his mind: John's tomb was located in Turkey and was supposedly empty – the only remains of the Twelve Apostles unaccounted for. Later while he was serving in the Peace Corps in Uzbekistan he heard rumors that Matthew's remains were in nearby Kyrgyzstan. Where were the others?
From this question grew the idea for a travel book on the Apostolic tombs, and for the next few years Bissell traveled through Jerusalem, Greece, Italy, Turkey, France, Spain India, Turkey and Kyrgyzstan as a sort of doubting pilgrim who wanted to "explore the legendary encrustation upon twelve lives about which little else is known and even less can be historically verified."
A decade later, after Bissell plowed through some 200 books and racked up 1,800 pages of notes, for Apostle: Travels Among the Tombs of the Twelve.
Available from Amazon.com
Apprenticed to a Himalayan Master. A Yogi's Autobiography: Sri M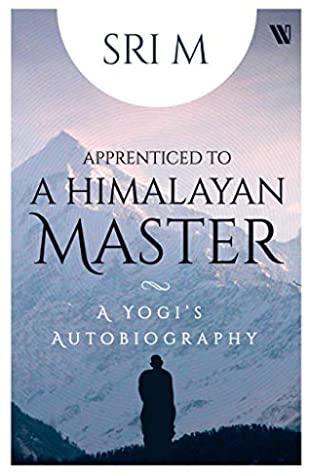 Sri M is an extraordinary individual. At the age of 19 he travelled to the Himalayas from Kerala, where he met and lived for several years with a 'real-time' yogi, Babaji. For those interested in the secrets of yoga, meditation and sankhyan metaphysics, Sri M is still living and easily reachable. He leads a normal life, married with two children, wears no special robes and conducts himself without pomp or paraphernalia.
This autobiographical account of a yogi and his journey towards understanding his master is Sri M's story. He is a spiritual guide, social reformer and educationist. Born into a Muslim family on November 6, 1949 in Thiruvananthapuram, Kerala. His transformational journey, from a young boy to a living yogi, is a fascinating, symbolized by single-minded discipline and dedication.
The book is also published in Hindi, Kannada, Malayalam, Oriya, Tamil, Marathi, Gujarati, Telugu, Bengali and German.
Available from Amazon.com
Ashrams: Torkom Saraydarian
An ashram contains various seeds of great beauty, and these seeds can bloom in those who contact an ashram. The moment a person contacts an ashram, his talents, his genius, and his beauty start to unfold. Unless a person contacts an ashram (a larger sphere of consciousness) they will be the same person for millions of years. Torkom Saraydarian has written about the Hierarchy and the Seven Ashrams in several previously published books. In this book, are the original writings, transcriptions of lectures, and seminars specifically about the topic of Ashrams and how they operate. Contents include: Building an Ashram, Contacting Ashrams, Higher Ashrams, Masters, Inner Requirements.
Available from: https://www.tsgfoundation.org/online-shop/books-by-category-torkom/ashrams-detail.html
Ashrams. Voyage aux sources du yoga: Yael Bloch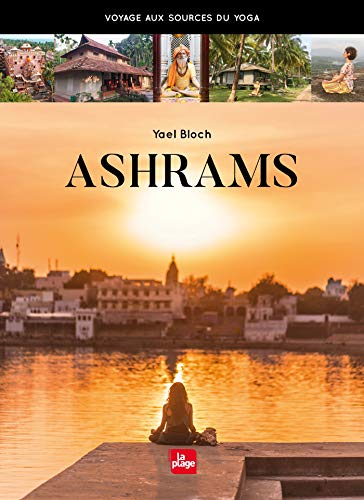 The author presents a selection of ashrams with different criteria: The choice of the guru, the practice, the conditions, the philosophical and spiritual organisation. Available in French only.
Un ashram est en Inde un lieu de retraite spirituelle auprès d'un maître appelé "guru." Les ashrams sélectionnés ici sont des lieux ouverts d'étude, de méditation… Découvrir les ashrams : Une définition de l'ashram et un retour sur son histoire richement documentée et illustrée Un état des lieux actualisé revenant sur le succès de cette tradition millénaire chez les occidentaux Choisir son ashram : L'auteure présente une sélection d'ashrams répartis selon différents critères : Le choix du guru, le type de pratique corporelle, les conditions d'accueil, l'organisation philosophique et spirituelle…
Available from Amazon.com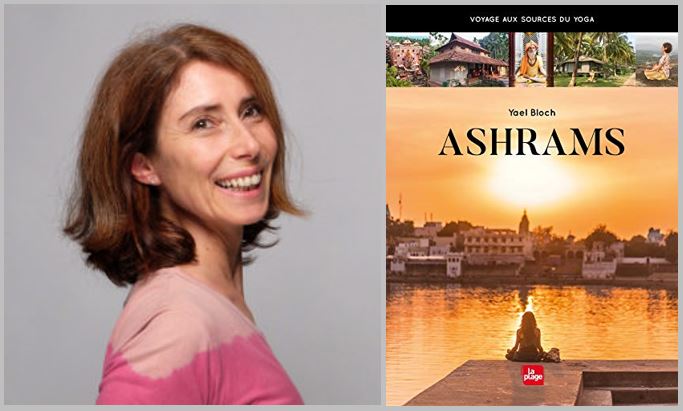 At the Eleventh Hour. The Biography of Swami Rama: Pandit Rajmani Tigunait, PhD
At the Eleventh Hour is more than just a biography about the accomplishments of Himalayan master Swami Rama and an overview of the profound system of yogic knowledge he brought to the West. This book tells the story of Swami Rama through the eyes of Pandit Rajmani Tigunait, PhD, his devoted student and successor as the spiritual head of the Himalayan Institute. As you read Pandit Tigunait's account of life with his master, you will gain insight into the guru-disciple relationships Swami Rama had both with his master and with his own students. This book serves as a guide to some of the more esoteric practices of tantra not commonly known or understood in the West. It brings you to holy places in India, to the source of the Himalayan Tradition, revealing why these sacred sites are important and how to go about visiting them. The wisdom in these stories penetrates beyond the power of words.
Available from: https://shop.himalayaninstitute.org/products/at-the-eleventh-hour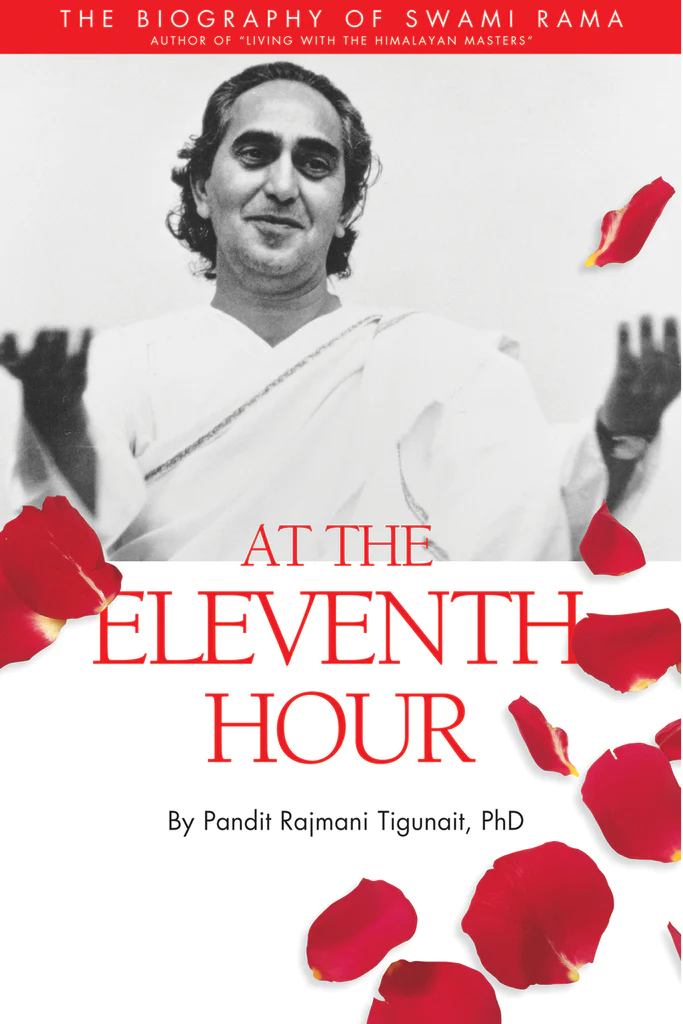 Autobiography of a Yogi (1946 edition): Paramhansa Yogananda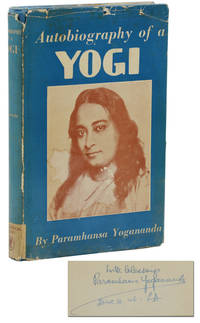 Autobiography of a Yogi is one of the 100 most important spiritual books of the 20th century. It is the autobiography of the realised master Paramahansa Yogananda and his encounters with spiritual figures of both the East and the West. The autobiography begins with Yogananda's childhood family life, to finding his guru, to becoming a monk and establishing his teachings of Kriya Yoga meditation. The book continues in 1920 when Yogananda accepts an invitation to speak in a religious congress in Boston, Massachusetts, USA. He then travels across America lecturing and establishing his teachings in Los Angeles, California. Autobiography of a Yogi is both an engaging narrative of Yogananda's life, as well as a monumental work of spiritual teaching. It has remained in print for over seventy years and has been highly acclaimed as a spiritual classic. A timeless masterpiece.
Available from: https://www.ananda.org/autobiography/
Babaji and the 18 Siddha Kriya Yoga Tradition: Marshall Govindan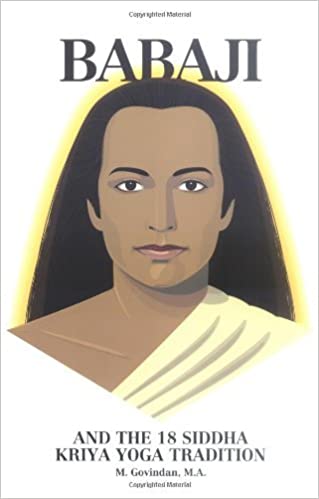 The first authoritative biography of Babaji, the immortal master made famous by Yogananda's book Autobiography of a Yogi.
Babaji lives today near Badrinath, in the upper Himalayan mountains. His body has not aged since the age of sixteen, when centuries ago he attained the supreme state of enlightenment and divine transformation. This followed his initiation into scientific art of Kriya Yoga by two deathless masters, the siddhas Agastyar and Boganathar, who belonged to the 18 Siddha Tradition, famous among the Tamil speaking people of southern India.
This rare account, by a long time disciple, reveals their little known stories, ancient culture and present mission, as well as how their Kriya Yoga can be used to bring about the integration of the material and spiritual dimensions of life. Clear explanations of the psychophysiological effects of Kriya Yoga and guidelines for its practice are given. It includes verses from the Siddhas' writings with commentary. A book which will inspire you.
Available from Amazon.com
Baba Muktananda – A Biography: Swami Prakashananda
Baba Muktananda was one of the most respected and revered spiritual masters of the 20th Century. He not only spoke on spirituality but was an Ecstatic Yogi who had the rare ability to give a person a direct experience of the inner Self. This process is known as Shaktipat, whereby the divine power or energy – known as Shakti or Kundalini – is transmitted directly into a seeker by the Guru.
Swami Prakashananda's book Baba Muktananda – A Biography looks into the life of an extraordinary human being, Swami Muktananda Paramahamsa, affectionately called Baba by his devotees, was known by millions worldwide at the time of his Mahasamadhi in 1982. Swami Prakashananda has written a compelling portrait of this saintly soul. From his mother's devout prayers at the Manjunath Siva Temple in Mangalore, South India, seeking Siva's Grace for a child, to Baba's world travels. Swami provides us an intimate look into the life of this modern-day saint.
Baba was born May 16, 1908. By the age of 15 he had frequently seen the sadhu Nityananda, who lived an austere life in the Kadri Hills of South India with a sect of Natha yogis. An intense face-to-face meeting took place in 1923, changing the course of Baba's life. A deep yearning for a life of spirituality took precedence and he left home forever to pursue an inner journey.
Swami's account of Baba's early life is interspersed with amazing stories of Nityananda, (who would become Baba's guru) life at Ganeshpuri, and Baba's travels throughout India and the United States. Included in this marvelous biography are many precious black and white photos of Baba and his guru, Nityananda.
Baba's spirituality inspired thousands of people. Through Swami's book, that darshan continues to flow to the world.
Review in Hinduism Today — January/February/March 2009 — p.65
Available from Amazon.com
Better to Have Gone: Akash Kapur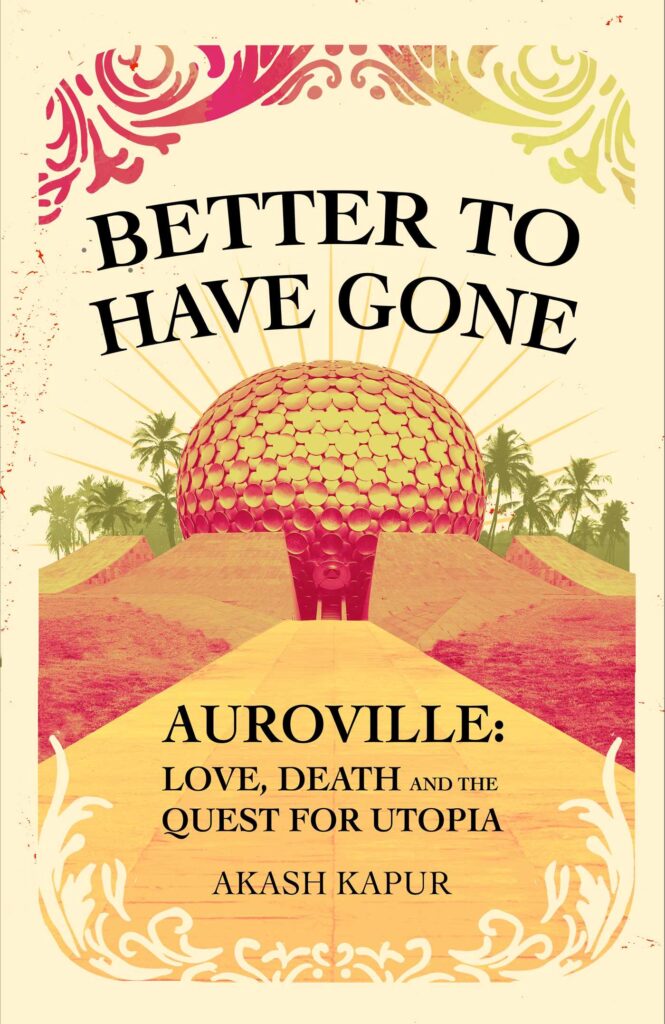 'Beautifully written and structured, deeply moving, and realised in wise, thoughtful, chiselled prose… it is that rarity: a genuine non-fiction classic' William Dalrymple.
A spellbinding story about love, faith, the search for utopia – and the often devastating cost of idealism.
It's the late 1960s, and two lovers converge on an arid patch of earth in South India. John Walker is the handsome scion of a powerful East Coast American family. Diane Maes is a beautiful hippie from Belgium. They have come to build a new world – Auroville, an international utopian community for thousands of people. Their faith is strong, the future bright.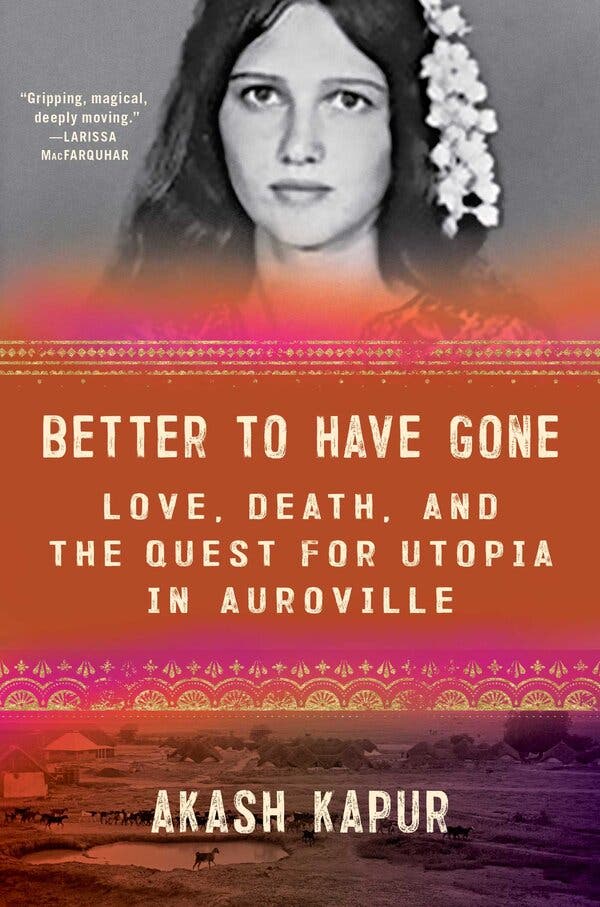 So how do John and Diane end up dying two decades later, on the same day, on a cracked concrete floor in a thatch hut by a remote canyon? This is the mystery Akash Kapur sets out to solve in Better to Have Gone, and it carries deep personal resonance: Diane and John were the parents of Akash's wife, Auralice. Akash and Auralice grew up in Auroville; like the rest of their community, they never really understood those deaths.
In 2004, Akash and Auralice return to Auroville from New York, where they have been living with John's family. As they re-establish themselves, along with their two sons, in the community, they must confront the ghosts of those distant deaths. Slowly, they come to understand how the tragic individual fates of John and Diane intersected with the collective history of their town.
Better to Have Gone is a book about the human cost of our age-old quest for a more perfect world. It probes the under-explored yet universal idea of utopia, and it portrays in vivid detail the daily life of one utopian community. Richly atmospheric and filled with remarkable characters, spread across time and continents, this is narrative writing of the highest order – a heartbreaking, unforgettable story.
---