Do you want to know what my daily life was like in India, what it is like to stay in a Hostel, to know more about Rishikesh? A new video has arrived, for us to continue the vlogs of our travel routine and our travels around the world!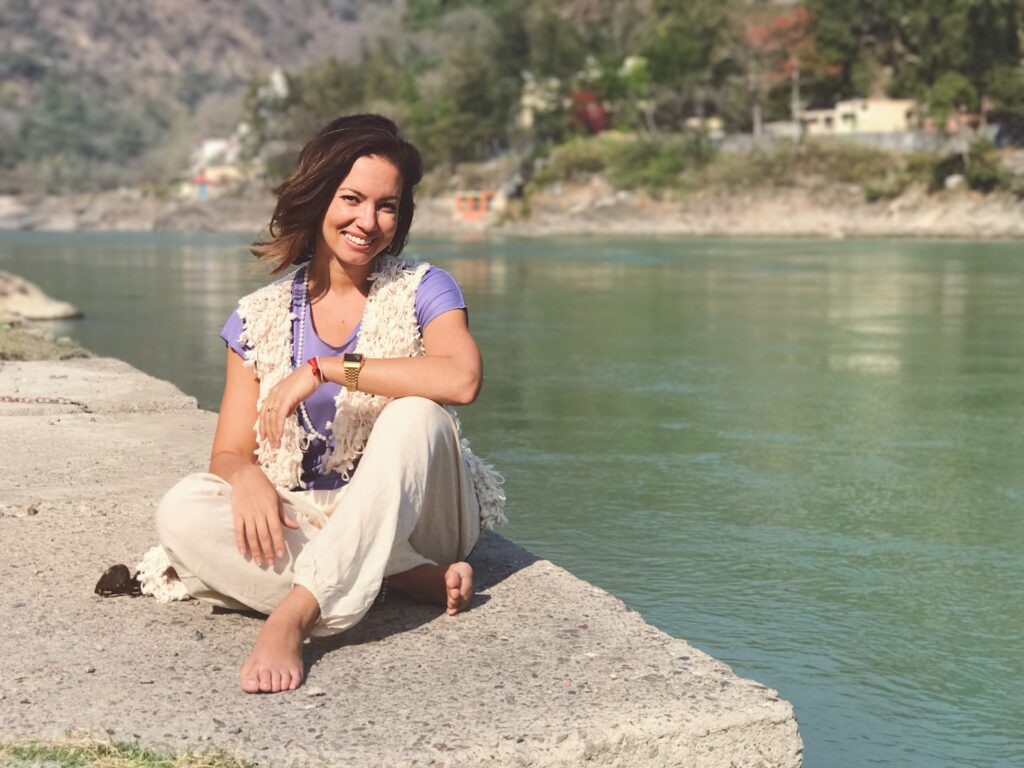 Rishikesh is a major center of study and spirituality in India, a city famous for ashrams, spiritual masters, birthplace of Yoga, Ayurveda studies and much more. I went on to continue my search, for spirituality and self-knowledge, which in the current phase of my life, has been walking together.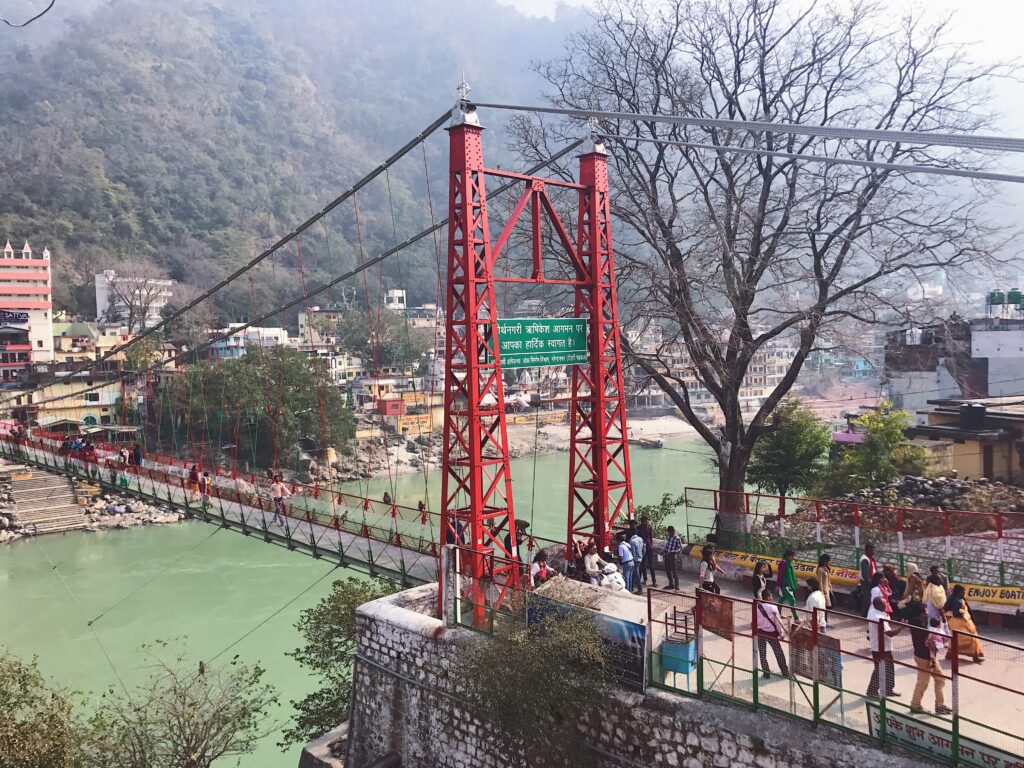 What is an Ashram?
Ashram when you google it, it appears as a spiritual community guided by a master or guru. In my words, I would say it is a sacred place for studies of spirituality, spiritual practice, development, self-knowledge, all with the guidance of a leader or teacher, often called a guru. It is an ancient tradition in India that continues today, attracting people from all over the world, often called seekers. Some ashrams are retreats, where you retire for a while and stay for a while, often including yoga practices, seva (selfless / voluntary service), silence, satsangs (lectures by the master).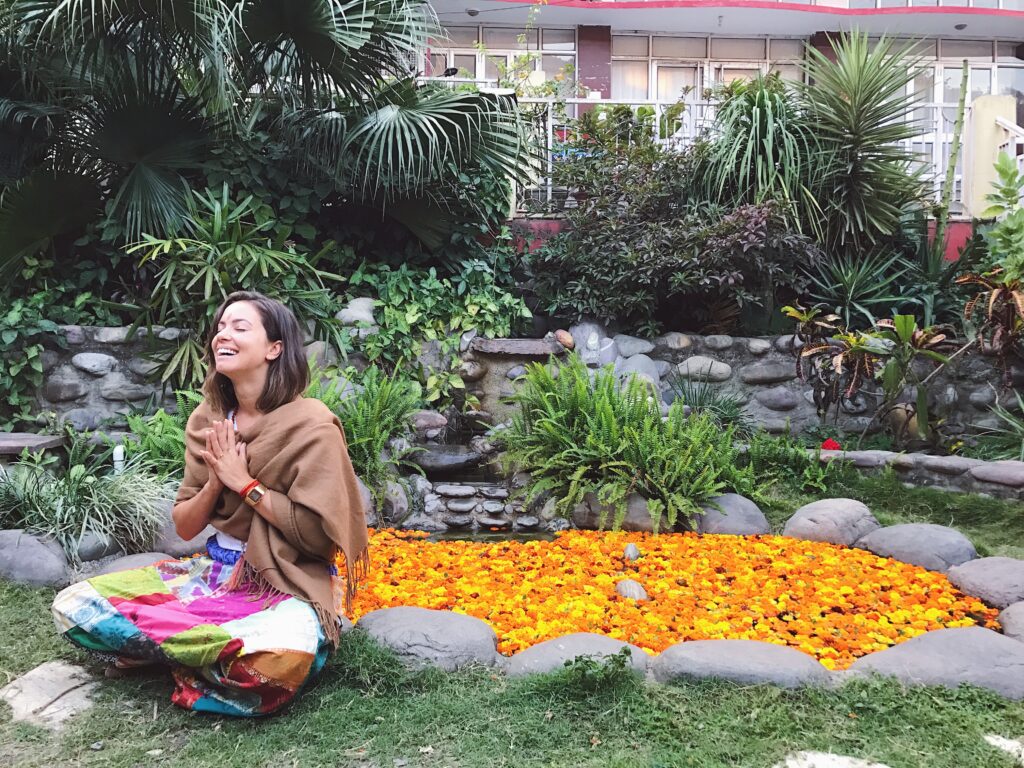 How was my day at the Ashram?
I am a follower of the beloved master Prem Baba, of the Sachcha Baba lineage and, although Brazilian, he also works annually in India, at the Sachcha Dham Ashram, where he studied with his master and became the successor of that lineage. We don't stay there, we prefer to stay on the same side of the river, in hotels, inns or hostels nearby. We make daily visits to the Satsangs with Prem Baba, taught in Portuguese with English translation. In addition, there is a daily schedule of complementary activities for those who wish, such as yoga, bajans (mantras), meditation, workshops and workshops linked to the study areas that Baba develops in his work. There are also courses with the facilitators of Awaken Love, a side project of self-knowledge, the same that organized the Silent Retreat I did in December in Brazil.
How much does this trip cost?
I intend to make a post with a lot of details about logistics and costs, but to take advantage of your presence here, I already anticipate an average of at least food and lodging. Every day we ate meals in restaurants that friends recommended or some that we decided to test. We had great experiences, the menus are very extensive, including Western options for those who do not like Indian food or very spicy. Each meal varied between R $ 10 and R $ 15, eating well (starter + dish + juice / tea). It can be cheaper than that in most local Indian restaurants too! Our trips were made on foot, an average of 15 minutes walk from Zostel, our hostel, the way is smooth, even with cows, cars, motorcycles, people… Rishikesh is a safer city, women can walk alone there, but careful.
Stay in Hostel?
When we started searching for inns, many were full and many did not have satisfactory ratings. The Zostel is a very strong hostel chain in India and the recommendations were very good, they welcomed us very well, Shashi, Veer and Deepak who worked there were very kind and helpful people. In fact it was a good choice, we had a private room with a bathroom, the common areas were nice, they had free daily activities and an attached restaurant with great prices that also did room service when there was a laziness to leave the room. It was even better to stay a little further away for the quiet, the nights were quieter, there was less mess around and still options for shops, grocery stores, restaurants next door. Our entire period of 15 days was an average of R $ 750 total. Dividing by two, he gave practically R $ 25 for each one per day. Next year I have plans to stay even longer with Crica!
You saw the magic of life and destiny, reunions and encounters so special, intense days of immersion and many learnings. I tell you, every day had its magic, its synchronicities. It really is a place with a very strong energy, watching the video I even get emotional… I know I still have a lot to live there.
ZOSTEL (Rishikesh and major cities in India)
SOME RESTAURANTS IN RISHIKESH
Oasis (Hotel Ishan)
The German Bakery (on the steps of the Laxman jhula bridge)
Pure Soul (organic more arumadinho)
Lotus Cafe (beautiful view and good service)
Ramanas Garden (orphanage restaurant, wonderful and helps children)
AWAKEN LOVE AND SRI PREM BABA
I hope you enjoyed embarking with me in this very special moment! Tell me in the comments what you liked best or if you would like to know more about the experience!
SEE MORE RELATED VIDEOS
Kisses with love,
Ju