Maurice Frydman (Maurycy Frydman or Maurycy Frydman-Mor in Polish) (1894 – 1976), aka Swami Bharatananda was a Polish Jew who subsequently converted to Hinduism. he was an engineer and humanitarian who spent the later part of his life in India. He lived on the ashram of Mahatma Gandhi and took an active part in India's fight for independence – notably in helping to draft a new constitution for the State of Aundh that became the Aundh Experiment – handing the rule of the state of Aundh from the Raja to the residents in 1938-9.
He arrived in Mysore at the age of 40 at the invitation of the Diwan Sir Mirza Ismail in 1935. While setting up the Mysore State Government Electrical Factory in Bangalore, Frydman became a disciple of Gandhi and Ramana Maharishi and led an ascetic life. The prince of Aundh, Apa B. Pant, who met Frydman at the factory, requested the Diwan to "loan" him for six months to help the drought-prone Aundh become prosperous. Mirza refused, but Frydman defied him and arrived in Aundh in March 1938 to uplift its 72 villages.
Maurice Frydman came across Brunton's book A Search in Secret India after moving to Paris sometime in 1928, and eventually arrived in India and the ashram in 1935. He lived in India for decades and was also known as Bharatananda. He was a disciple of Mahatma Gandhi and lived in his ashram, where he made the spinning wheel that Gandhi used. He was close to Nehru, and was associated with Sri Ramana Maharshi and J. Krishnamurti. He was also a long-time friend of Nisargadatta Maharaj, who considered him a Jnani. Frydman edited and translated Nisargadatta Maharaj's recorded conversations into the 1973 book I Am That. When he died in 1976 in Bombay, India, Nisargadatta was by his bedside. During his last days of life Frydman gets a visit by a professional nurse he does not know. The nurse had been visited in a dream by an old man in a loin cloth telling her to go and take care of Frydman. Frydman refuses to accept the nurse's offer. As the nurse is leaving she walks past a picture of the old man that had visited her in her dream. Upon telling Frydman this, he accepts her offer and allows her to take care of him. The picture: it was Ramana Maharshi who had left his body over three decades prior. In an article that Maurice wrote very late in his life, he lamented the fact that he didn't fully appreciate Ramana Maharshi's teachings and presence while he was alive.
From Ramana Periya Puranam (Inner Journey of 75 Old Devotees) by V. Ganesan, grand nephew of Sri Ramana Maharshi – Once, I went to Nisargadatta Maharaj´s house because he had asked me to stay with him. I stayed there for eight days. In the morning, from eight to ten, he would ask me to be seated while he did pooja. There were photographs of saints such as Ramakrishna Paramahamsa, the Buddha, Jesus Christ, Ramana Maharshi, and yes, even Maurice Frydman, in his room. Maharaj would apply sandal, vermillion powder and perfume to the photographs and garland them. As he was doing this ritual one day, I was asking myself, "Why is he doing this?" He turned to me and said in a compassionate tone, "Maurice Frydman was a jnani. He was a saint, a sage."
Author David Godman writes – Maurice Frydman is one of most extraordinary people I've ever come across and virtually nothing is known about him. And because of his connection with Ramana Maharshi, Krishnamurti, Gandhi, Nisargadatta, the Dali Lama I kind of view him in my own mind as a Forest Gump of 20th century spirituality. He was in all the right places in all the right times to get the maximum benefit of interaction with some of the greats of Indian spirituality… He was a Gandhian, he worked for the uplift of the poor in India, he worked with Tibetan refugees, he edited extraordinary books [like] "I am That," probably one of the all time spiritual classics.
This man for me a shining beacon of how devotees could and should be with their teachers. He was just absolutely an extraordinary man. And went out of his way to cover his tracks; to hide what he actually had accomplished in his life. So I've enjoyed the detective work of looking in obscure placers, digging out stuff that he personally tried to hide, not because it was embarrassing, but because he didn't like to take credit for what he'd done. So I see this as an opportunity to wave the Maurice flag and say "look look, this is one of the greatest devotee, sadoc seekers from the West whose been to India in the last 100 years, and I think more people should know about him."
Frydman helped Wanda Dynowska, a Polish theosophist who came to India in the 1935 and visited Ramanasramam frequently, in 1944 to establish a Polish-Indian Library (Biblioteka Polsko-Indyjska). During the Second World War he helped with the transfer of Polish orphans from Siberia, displaced there by the Soviets after their annexation of Eastern Poland to Siberia in 1939-1941. They were moved from Siberia via Iran (with the Polish army of General Władysław Anders) mainly to India, Kenya and New Zealand. In 1960, after the 1959 Chinese take over of Tibet he helped Wanda Dynowska with Tibetan refugees in India.
https://en.wikipedia.org/wiki/Maurice_Frydman
"The Extraordinary Life of Maurice Frydman" (Biographical Collection)
https://www.wisdom2be.com/essays-insights-wisdomwritings-spirituality/the-extraordinary-life-of-maurice-frydman-biographical-collection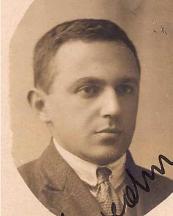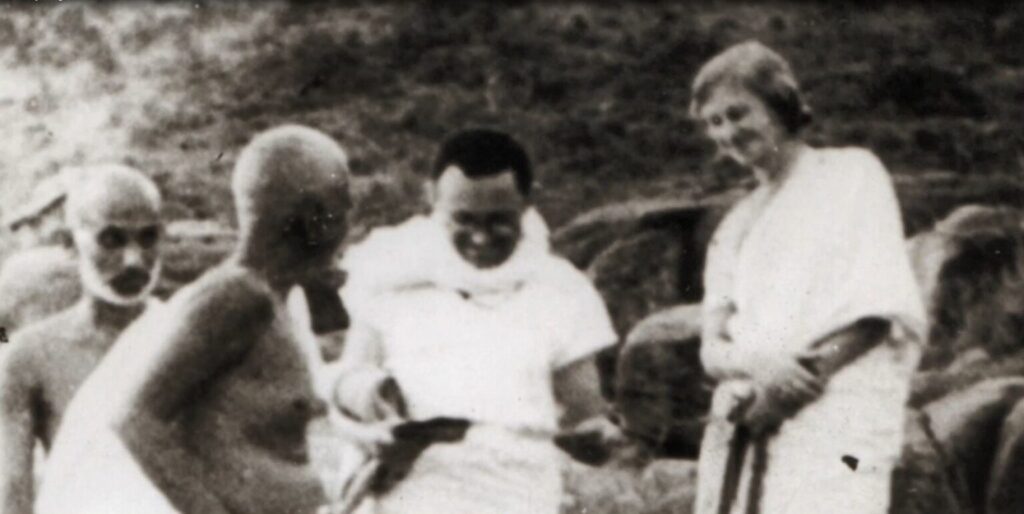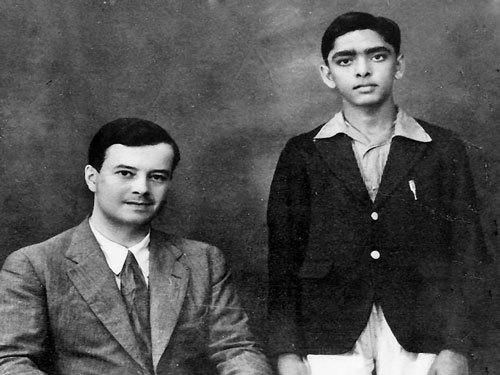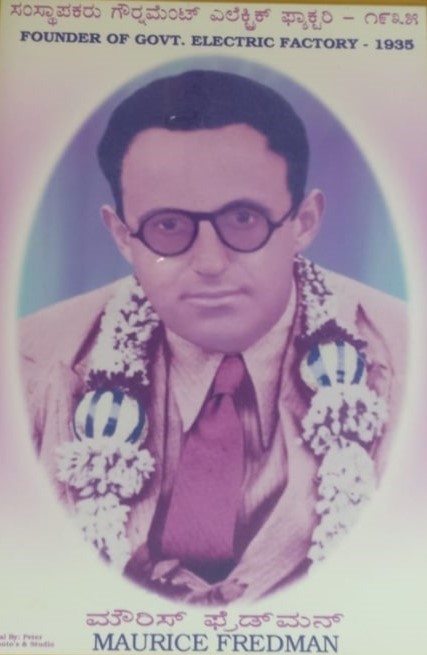 In 1935, Sir Mirza Ismail (Diwan of princely state of Mysore, 1926-1941) was visiting an Electric Factory in Paris during his European Tour. Diwan (equivalent or more than Chief Minister of today) Mirza Ismail (1883-1959) had already set up a Government Electric Factory in 1933 at Bangalore for manufacturing electric appliances. He was keen to upgrade the products manufactured in the factory. Diwan was impressed with the electrical products made in Paris factory and wanted to make similar products in Bangalore. He asked the General Manager of the Paris factory if he was interested in making similar products in India. To his surprise, young man, Maurice Frydman (1894-1976) readily agreed to Diwan's proposal.
Maurice Frydman was born in the Jewish ghetto of Krakow, Poland in 1894. Being an exceptionally bright student, he excelled in school and studied electrical engineering. He was fluent in Hebrew, English, French, Russian, German and added to that Hindi and Marathi, later in life. After several years, in 1928 he moved to Paris to start a job in an electrical factory. He excelled in his job and soon became the General Manager of the plant. In Paris he came across Paul Brunton's famous book on Ramana Maharshi (A Search in Secret India, 1931) that started a burning desire in him to go to India and meet the Hindu sage (Ramana Maharshi -earlier name Venkataraman Iyer 1879-1950) who was living in Thiruvannamalai. a small town south of Chennai, 200 kms away from Bangalore.
It is noteworthy that just as Maurice was keen to go to India, the Diwan of Mysore would arrive and invite him – not only to India but to Bangalore, which was quite close to Tiruvannamalai so that Maurice could spend the weekends at the ashram of Ramana Maharshi. Maurice soon became a passionate disciple of Maharshi and compiled a series of conversations with Ramana, later published with the title The Gospel of Maharshi. Maurice asked Ramana to initiate him as a Hindu monk (sannyasi) but Maharshi refused.
After setting up factory and manufacturing electrical products, including transformers, Maurice moved out in 1938, as his boss probably, thought he was spending more time in Ashram than in factory! But using the transformers made in the factory since 1936, first Rural Electrification program was implemented in Mysore State of India.
Maurice became a Hindu Sanyasi by name Swami Bharatananda after joining as a disciple of Swami Ramadas of Anandashram of Kanchangad, Kerala. His restless mind made him to come out of it and later went on to work with Mahatma Gandhi (it was Maurice who re-designed Gandhi's spinning wheel), J. Krishnamoorthy, Nisargadatta Maharaj (Mumbai) and Dalai lama (Maurice influenced Prime Minister Pandit Nehru for the settlement of exiled Tibetan refugees in India to the displeasure of China). He authored a spiritual classic book, "I am that", a translation from Marathi of his discourse with Nisargadatta Maharaj.
Maurice never went back to Poland as his family perished in World War. But he continued to work for India-Poland relations by setting up a India-Polish library (Biblioteka Polsko-Indyjska) and helping refugees from his country to settle down. He died on March 9,1976 in Mumbai due to complications from a road accident when a motor cycle hit him on the street.
Government Electric Factory, Bangalore continued to make distribution transformers and other electrical products for electric power distribution. In 1976, the company changed its name to KAVIKA (Karnataka Vidyut Kharkhana Ltd) and is still a leading distribution transformer maker of Mysore state. In China, TBEA Shenyang made transformers first time in 1938, two years after India started making transformers at Bangalore. TBEA became a multinational Transformer manufacturer, having a factory in Vadodara, India too.
Source: P. Ramachandran (Specialist, Power Transformers), posted March 20, 2021.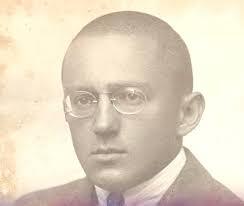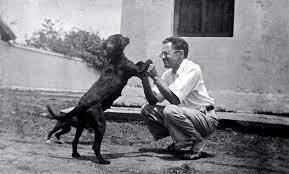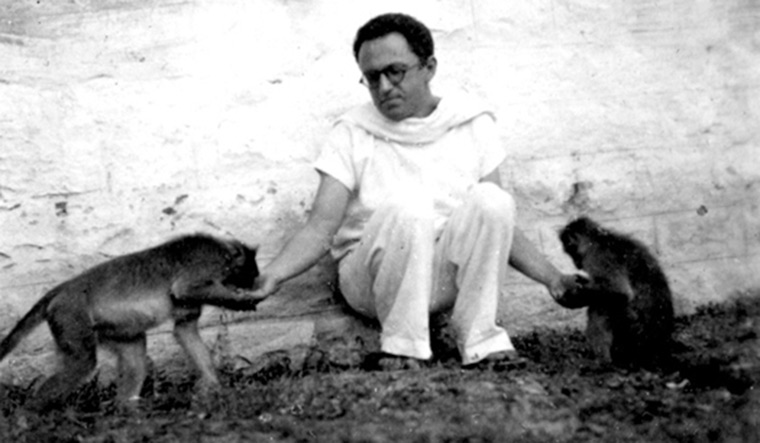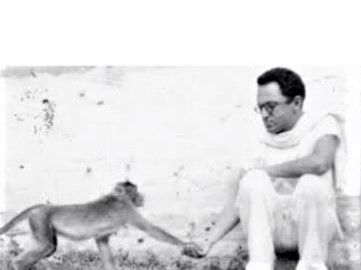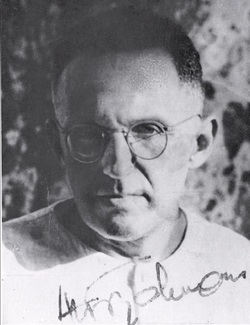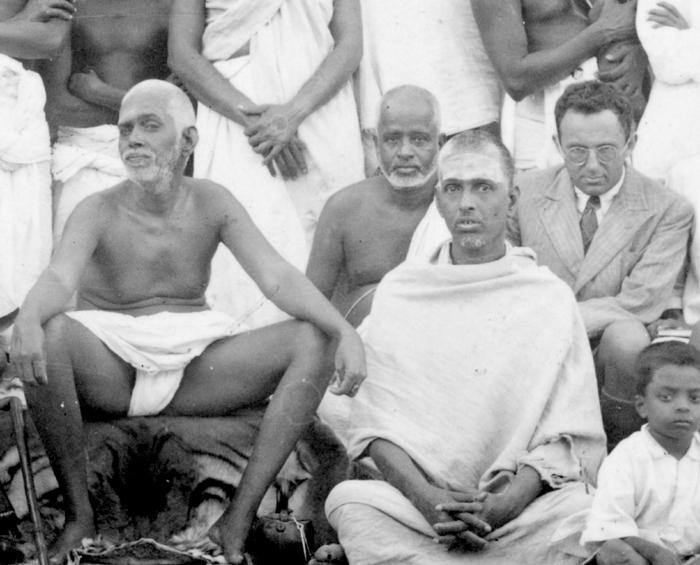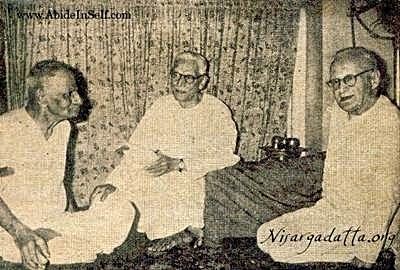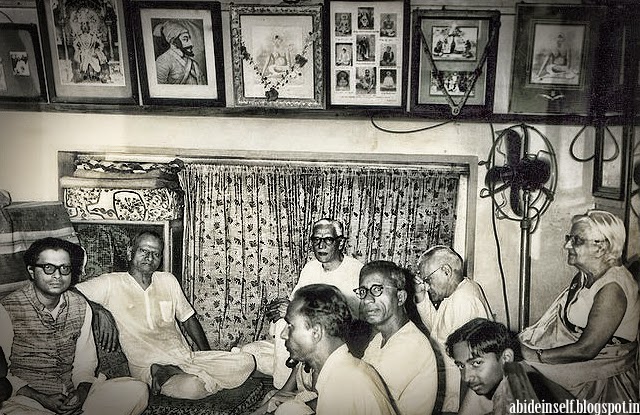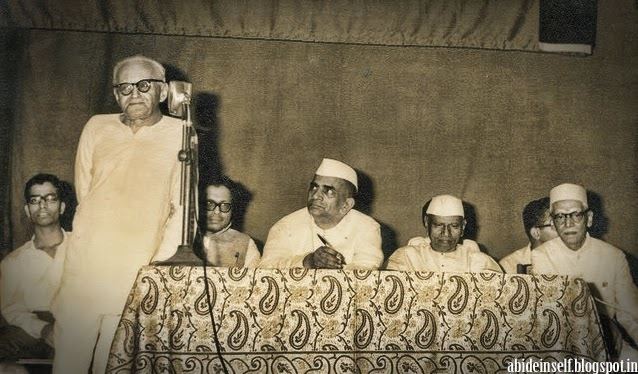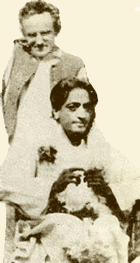 NISARGA YOGA
A Simple Way to Attain Perfect Peace by Maurice Frydman
In the humble abode of Sri Nisargadatta Maharaj, but for the electric lights and the noises of the street traffic, one would not know in which period of human history one dwells. There is an atmosphere of timelessness about his tiny room; the subjects discussed are timeless – valid for all times; the way they are expounded and examined is also timeless; the centuries, millenia and yugas fall off and one deals with matters immensely ancient and eternally new. The discussions held and teachings given would have been the same ten thousand years ago and will be the same ten thousand years hence. There will be always conscious beings wondering about the fact of their being conscious and enquiring into its cause and aim. Whence am I? What am I? Whither am I? Such questions have no beginning and will never end. And it is crucial to know the answers, for without the full understanding of oneself, both in time and in timelessness, life is but a dream, imposed on us by powers we do not know, for purposes we cannot grasp. Every child born will ask such questions and must not be denied a way to its answers, not to answers given by another, but t such as are born from its own direct experience.
Sri Maharaj is not a learned man. There is no erudition behind his homely Marathi; authorities he does not quote, scriptures are rarely mentioned; the astonishingly rich spiritual heritage of India is implicit in him rather than explicit. No rich Ashram was ever built round him and most of his followers are humble working people cherishing the opportunity of spending an hour with him from time to time.
Simplicity and humility are the keynotes of his life and teachings; physically and inwardly he never takes the higher seat; the essence of being on which he talks, he sees in others as clearly as he sees it in himself. He admits that while he is aware of it, others are not yet, but this difference is temporary and of little importance, except to the mind and its ever-changing content. When asked about his yoga, he says he has none to offer, no system to propound, no theology, cosmogony, psychology or philosophy. He knows the real nature – his own and his listeners' and he points it out. The listener cannot see it because he cannot see the obvious, simply and directly. All he knows, he knows with his mind, stimulated by the senses; that the mind is a sense in itself, he does not even suspect.
The Nisarga Yoga, the 'natural' yoga of Sri Maharaj, is disconcertingly simple – the mind, which is all becoming, must recognize and penetrate its own being, not as being this or that, here or there, then or now, but just timeless being.
This timeless being, which Sri Maharaj calls swarupa, self-being, and which is the source of both life and consciousness is, by definition, the timeless source. In terms of time, space and causation it is all-powerful, being the causeless cause; all-pervading, being everywhere; eternal, in the sense of being beginingless, endless and ever present. Uncaused, it is free; all-pervading, it knows; undivided, it is happy. It lives, it loves, and it has endless fun, shaping and re-shaping the universe. Every man has it, every man is it, but not all know themselves as they are, and therefore identify themselves with the name and shape of their bodies and the contents of their consciousness.
To rectify this misunderstanding of one's reality, the only way is to take full cognizance of the ways of one's mind and to turn it into an instrument of self-discovery. The mind was originally a tool in the struggle for biological survival. For that it had to learn the laws and ways of Nature in order to conquer it through obedience. That it was, and is doing – and there is no harm in it, – for, mind and Nature working hand in hand can raise life to a higher level. But in the process the mind acquired the art of symbolic thinking and communication, the art and skill of language. Words became important. Ideas and abstractions acquired an appearance of reality, the conceptual replaced the real, with the result that man now lives in a verbal world, crowded with words and dominated by words.
Obviously, for dealing with things and people, words are exceedingly useful. But they make us live in a world totally symbolic and therefore unreal. To break out from the prison of the verbal mind into Reality one must be able to shift one's focus from the word to what it refers to, the thing itself.
The most commonly used word and most pregnant with feelings, and ideas is the word 'I'. The mind tends to include in it anything and everything, the body as well as the Absolute. In practice it stands as a pointer to an experience which is direct, immediate and immensely significant. To be and to know that one is, is most most important; to be of interest, a thing must be related to one's conscious existence, which is the focal point of every desire and fear. For the ultimate aim of every desire is to enhance and intensify this sense of existence, while all fear is in its essence the fear of self-extinction.
To delve into the sense of 'I', so real and vital, in order to reach its source is the essence of the Nisarga Yoga of Sri Maharaj. Not being a continuous experience, the sense of 'I' must have a source from which it flows and to which it returns. This timeless source of conscious being is what Sri Maharaj calls the Self-nature, Self-being, swarupa.
As to the methods of realizing one's supreme identity with the Self-being, Sri Maharaj is peculiarly non-comittal. He says that each has his own way to Reality, and that there can be no general rule. But, for all the gateway to Reality, by whatever road one arrives to it, is the sense of 'I am'. It is through grasping the full import of the 'I am', and going beyond it to its source, that the supreme state is realized which is also the primordial and the ultimate. The difference between the beginning and the end lies only in the mind. When the mind is dark or turbulent, the source is not perceived. When it is clear and luminous, it becomes a faithful reflection of the source. The source is always the same, beyond darkness and light – beyond life and death, beyond the conscious and the unconscious.
This dwelling on the sense 'I am' is the simple, easy and Natural Yoga, the Nisarga Yoga. There is no secrecy in it and no dependence, no preparation is required and no initiation. Whoever is puzzled by his very existence as a conscious being and earnestly wants to find his own source, can grasp the ever-present sense of 'I am' and dwell on it assiduously and patiently, till the clouds obscuring the mind dissolve and the heart of being is seen in all its glory.
When asked about the need for a Guru, Sri Maharaj's answer is: the Supreme Guru, the sadguru, is ever within; there are many outside Gurus and it is best to learn from them all. Whoever has a lesson to impart becomes a Guru; but the true light and power come from within. The Nisarga Yoga, when persevered in and brought to its fruition, results in one becoming conscious and active in what one always was unconsciously and passively. There is no difference in kind – only in manner – the difference between a lump of gold and a glorious ornament. Life goes on, but it is spontaneous and free, meaningful and happy.
Sri Maharaj most willingly describes the natural, spontaneous state, but as the man born blind cannot visualize light and colours, so is the unenlightened mind unable to give meaning to such descriptions. Words like dispassionate happiness, affectionate detachment, actionless creation, identity of perceived and perceiver, timelessness and causelessness of things and beings – they all sound strange and cause no response. Intuitively we feel they have deep meaning, and create in us a strange longing for the ineffable, a forerunner of things to come, but that is all. As Sri Maharaj puts it: words are pointers, they show the direction, but they will not come along with us. Truth is the fruit of earnest action, words merely point the way.
How to realize God?
God can be realized only when you have emptied yourself of all else.
The article above was written by Maurice Frydman in May 1970,
when he had started translating Sri Maharaj's talks published in I AM THAT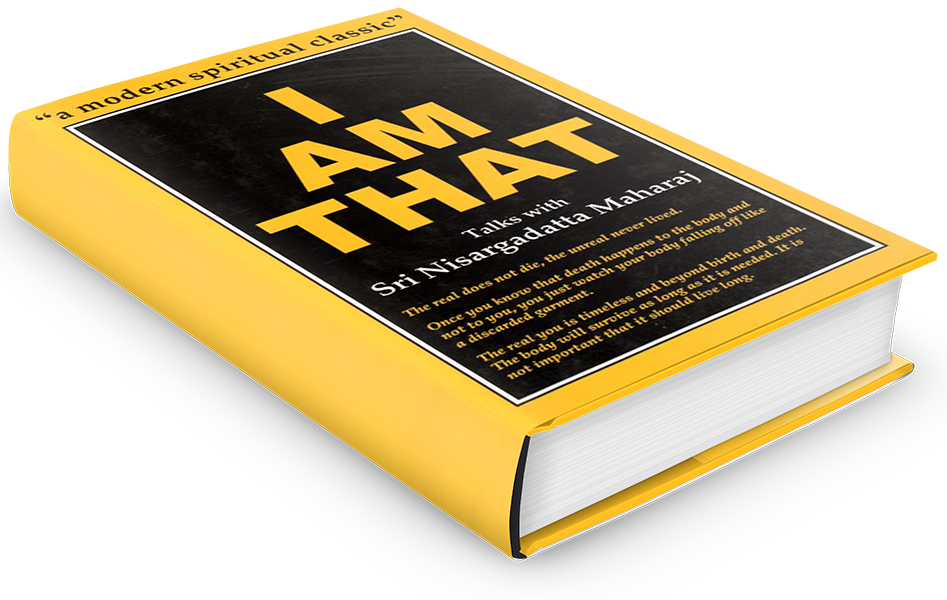 ---
The Extraordinary Life of Maurice Frydman (Biographical Collection).
https://www.wisdom2be.com/essays-insights-wisdomwritings-spirituality/the-extraordinary-life-of-maurice-frydman-biographical-collection
---
Maurice Frydman – A Look Back: Blog about Bhagavan Sri Ramana Maharshi and Advaita.
https://advaitase.weebly.com/blog/maurice-frydman-en-tillbakablick