Ashrams of India : Volume 2
Ashram of Swami Purushottamananda near the Jesus Cave.
Rishikesh
Area: 23 km past Rishikesh toward Kaudiyala.
Guru: Swami Purushottamananda (? – 13 February 1961). Swami Purushottamananda, was a disciple of Swami Brahmananda, who was the spiritual son of Ramakrishna. Before he was initiated into sannyas Purushottamananda had received a degree in engineering. In his mid-twenties he came to the Himalayas in search of a guru, eventually finding Brahmananda.
Leaving the Ramakrishna Mission in the early 1920s, he resumed wandering around the Himalayas and came across the Vashistha Guha in 1928. The cave was surrounded by tall trees and covered in jungle. He lived inside the cave undertaking meditation and austerities for more than 25 years until a room was built for him nearby.
Samadhi: Vashistha Guha Ashram.
Ashram: Vashistha Guha Ashram
Vashistha Guha Ashram is approximately 23 km past Rishikesh on the way to Kaudiyala (National Highway 58) on the Devprayag route.
It is thought that Sage Vashistha, the guru of Rama, was born here.
Swami Chaitanyananda currently manages the ashram, located on the banks of the River Ganges. He is a direct disciple of Purushottamananda. On the ashram, there is a long cave with a large dark Shivalinga installed. It is also known as Vashishta's Cave or Vashishta's Ashram, the Rishi Vashistha, who was the guru of Rama and his brothers Lakshman, Bharata and Shatrughna, reportedly lived here 9000 years ago.
The cave was occupied by Purushottamananda from his arrival in 1928 until his mahasamadhi in 1961. He performed 'tapas' (austerities) for many years until eventually a small kutir was made for him near the cave's entrance. When Purushottamananda first discovered the gufa it was surrounded with tall trees and jungle, there still are wonderful huge trees at the gufa's entrance. In the earliest years of his residence, it is said that for approximately a year, a lion came by daily at sunset from across the river and sleep at the entrance while Purushottamananda stayed inside at the farthest end of the cave.
Until recently, the cave and the small ashram adjacent to it is run by two very saintly swamis, Swami Chaitanyananda and Swami Shantananda Puri (1928 – 2014, a disciple of Purushottamananda, his books are available as a free download from http://www.scribd.com/group/79503).
Vashistha Guha is said to extend as much as several kilometres further into the hillside. While Swami Purushottamananda was residing in residence he sealed off this extension as a number of Siddhas (perfected beings) wanted to use the cave for undisturbed meditation. It is said that Siddhas have been coming here to do tapas in their subtle bodies for thousands of years.
Today the cave extends into the hillside about 20 metres, and then opens into a room big enough to seat about eight people. There is a round stone seat where Swami Purushottamananda used to meditate in samadhi. The cave altar includes a shiva lingam and an anthropomorphic shiva mahadev murti. A couple of oil lamps are the only illumination.
Sri Satya Sai Baba visited Vashistha Guha for three consecutive days while visiting Sivananda in nearby Rishikesh in 1959.
Professor Narayana Kasturi writes in Sathyam Sivam Sundaram Vol 1,
"On the way back, Baba stopped the bus at a place, where a thin little iron rod carried a half-distinct nameplate, 'Vasishta Guha.'
He proceeded to descend the rather precipitous incline to the river bank, as if He had been there often before and as if He had become aware of an engagement with the occupant of the cave.
The Ganga takes a wide curve near the cave; nearby a small rivulet pours her offerings into the Ganges, and so the scenery is doubly attractive. The Vasishta Guha bears a hallowed name; it has been sanctified by the austerities performed therein by many great recluses and monks in the past.
Swami Purushottamananda, a disciple of Swami Brahmananda of the Ramakrishna order, initiated into Sannyas by Mahapurushji, another direct disciple of Sri Ramakrishna Paramahamsa, had been living in the cave for 30 years and welcomed Baba as if he too was expecting Him!
More than seventy years old, he had spent the major part of his life in asceticism of a most rigorous kind and in the study of scriptures. His face has the genuine glow of spiritual joy and the slightest mention of the glory of Godhead would send him into Samadhi (spiritual ecstasy). When he was still a young man, Swami Brahmananda had read his palm at Kanyakumari and predicted that he would enter a cave and go on meditating and meditating!
Baba reminded him of the travails he endured when he first came into the cave, leopards and cobras and the three-day trek to Rishikesh and the desperate struggle for salt and matchboxes! He spoke of the succour that came to him through sheer Divine intervention!
Baba repeated the visit the next evening in spite of a rumbling sky and the grumbling of some persons who accompanied Him. But, the rumbling ceased and the grumblers were humbled; by Baba's Grace, the sky became clear and the rain held back.
Baba himself sang a number of songs that day in the Vasishta Guha and when one of the Swamis attending on Swami Purushottamananda requested him to sing a song of Thyagaraja, he very graciously asked him which of Thyagaraja's Krithis (compositions) he most liked to hear. Swami Kalikananda said that he was longing to hear 'Sri Raghuvara Sugunalaya!'
Baba sang it, just to make him happy. No one had heard Him sing that song before and so it was an unexpected piece of good luck for which we thanked Swami Kalikananda. Hearing that Swami Kalikananda was suffering from chronic stomach ache for many years, He took some 'candy' from nowhere and gave it to him, with instruction about diet etc. He also gave Purushottamananda, a Japamala of shining Sphatika beads, which 'manifested' itself in His Hand.
But, more mysterious and significant was the Vision that He vouchsafed to Swami Purushottamananda that evening. After sending everyone outside the Cave, Baba and the Sage went into the inner room. Sri Subbaramiah, President of the Divine Life Society, Venkatagiri, describes what he was able to see from outside the cave, thus:
"Even now that picture is imprinted in my memory. I was standing near the entrance of the cave. I could see what was happening. Baba placed His Head on the lap of Swami Purushottamananda and, laid Himself down! Suddenly, His entire body was bathed in divine brilliance. His Head and Face appeared to me to have increased very much in size. Rays of splendour emanated from His face. I was overwhelmed with a strange inexplicable Joy. The time was about 10 pm."
When pressed later to divulge the vision, Baba informed us that it was a Vision of Jyothir-Padmanabha! (Lord Vishnu as the Flame of Love-Wisdom) What supreme Karuna! (compassion) What immeasurable Good Fortune!
Swami Purushottamananda passed away on Shivarathri Night 1961, four years later, during the Lingodbhava Muhurtham – the time Baba manifested the Lingam that Shivaratri."
In the book In the Company of the Wise by Swami Sivananda Radha, she states that on her last visit with Purushottamananda, he passed all of his power onto her.
There is also another cave about a five-minute walk down the river from the ashram. It is set part of the way up the hillside facing the Ganga across a wide rocky beach. The cave is not very deep, in the back a small white Shiva lingam has been installed.
The Arundhati Guha or Arundhati's Cave has also been known as the Jesus Cave (GPS 30.114032, 78.430851) since the 1930s, when Papa Ramdas had mentioned in his 1934 book In the Vision of God about his vision of Lord Jesus there. He tells the story of how Ram (God) directed him to find the Vashistha Guha. At that time there were no roads or main trails leading there and it was only a rumour that it even existed. He began following the Ganga north from Rishikesh and through divine grace, eventually did find the guha. It was occupied at that time by a yogi who told Ramdas that he could stay in a smaller cave nearby. That night Jesus Christ materialised in that cave before Papa Ramdas, thus the cave has since been known as the Jesus Cave.
It is also thought that the cave derived its name from the tradition that Jesus spent time there during his time in India during the 'Lost Years.'
Swami Rama Tirtha also stayed in the cave where he also had visions of Jesus.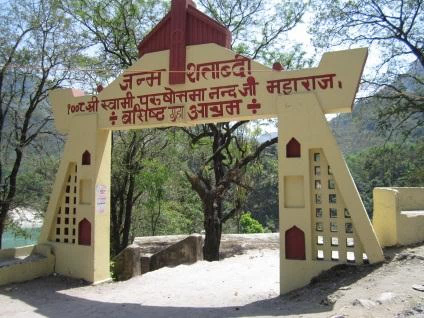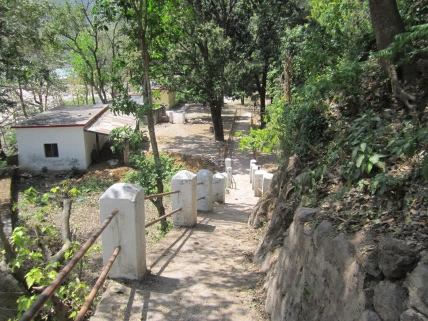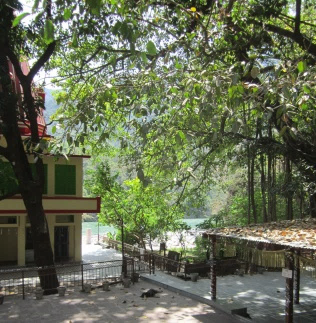 (L to R) Vashistha Guha Ashram entrance as seen from the road (National Highway 58), The path down toward the ashram, The ashram looking toward the Ganges, Photos: RBW.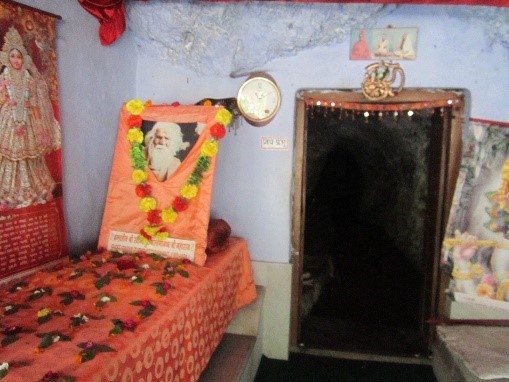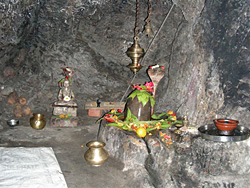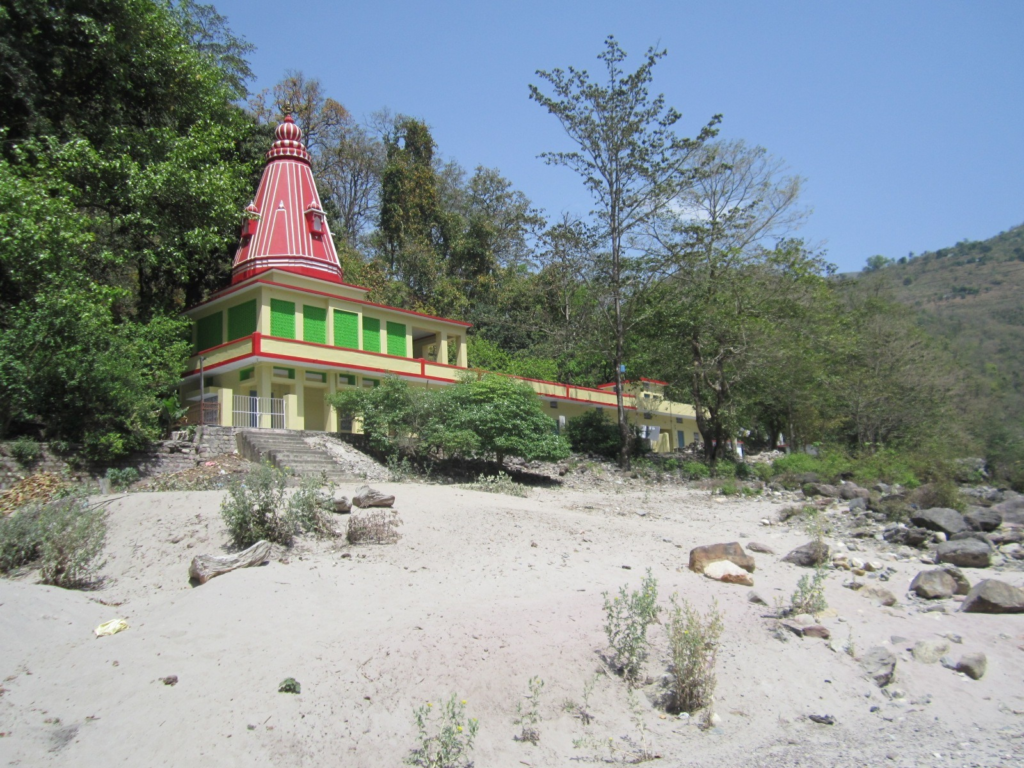 Inside Vashistha Guha, Vashistha Guha Ashram as seen from the bank of the Ganges.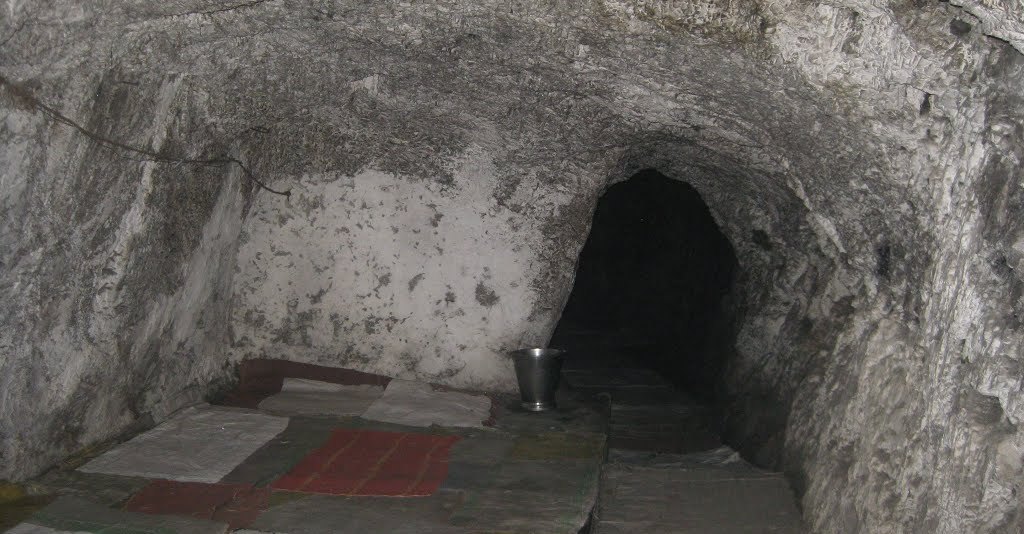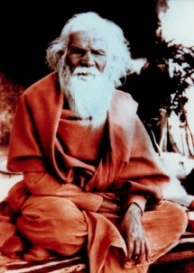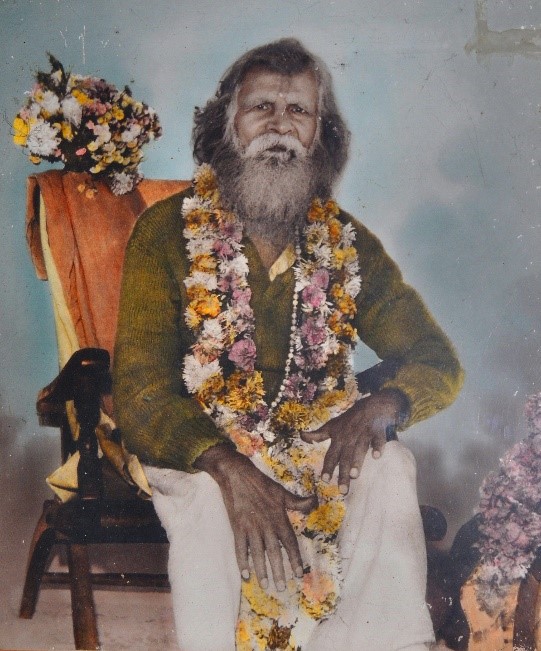 The Jesus Cave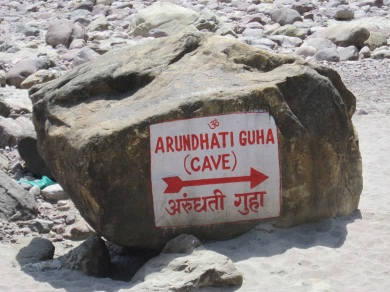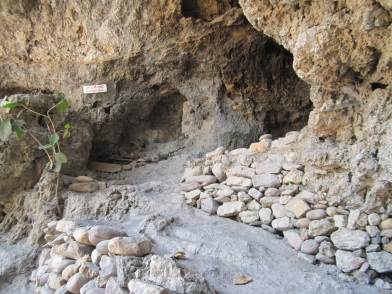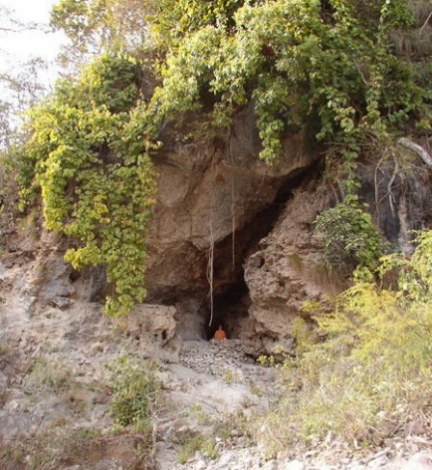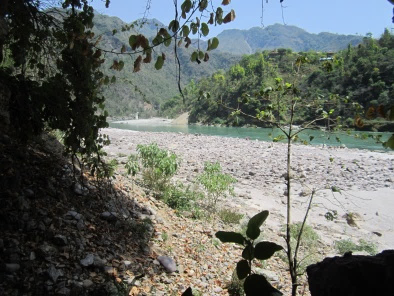 This is the cave where Sri M spent a long time with Sri Maheshwarnath Babaji and also had a special visitor from the Sarpa Loka – Nagaraj. From the book Apprenticed to a Himalayan Master. A Yogi's Autobiography: Sri M recounts that Babaji said "In the Milky Way there exists a stellar system with seven planets and 18 moons. One of these is Sarpa Loka and is entirely inhabited by highly evolved hooded snakes called the Naga Devatas. The person you saw is the deputy chief of their realm, Nagaraja. The supreme head of the Nagas is the five hooded golden serpent known in ancient Hindu texts as Anantha."
Meeting in the Cave: Visit of Sri Nochur Venkataraman and Sri Ganesan
By Professor Dr Bettina Sharada Bäumer, May 1, 2022
On 7th April 2022, a unique meeting took place at Vasishth Guhā, the spiritually charged Cave situated about 30 kilometres above Rishikesh, in which many saints and seekers have found a connection with the depth of the unspeakable Reality, with or without a name. The whole symbolism of the cave, the guhā or Cave of the Heart of the Upanishads, becomes a tangible experience here. I had made a pilgrimage to this sacred spot many times, and every time the same deepening takes place, at different stages of one's inner life.
This time there was an appointment with one of the most revered and authentic spiritual teachers in the close line of Sri Ramana Maharshi, Sri Nochur Venkataraman, or simply Nochur Swami, whose centre is in Tiruvannamalai. He and his close disciples were already in meditation when I came, and when he was about to leave the cave I did pranāma at his feet, but continued my meditation. Being well grounded and settled within, when I came out from the darkness in the bright sunlight, Sri Nochur and his disciples were already at the Ganga. I joined them in a very natural setting and here a Satsang took place, with Sri Nochur spontaneously picking up a spiritual theme.
Some of the sannyasis lived at Vasishth Guha in an Ashram and were inspired by the saint Purushottamananda whose birth century was celebrated recently. We also remembered Swami Shantananda who lived both here and at Ramanasramam.
Then we briefly climbed up to the other cave, Arundhati Guhā, which is not deep and opens up to a wonderful view of the Ganga. Sri Nochur told that he spent some time of sādhanā there. We all felt that it would be worth spending the whole day there. But then a visit to Ishvar Parvat was planned. This was a blessing expected since long and a very unique occasion to show the place and to have a very private satsanga which is not possible in Tiruvannamalai with so many people wanting to meet him.
In fact, I was very much moved that he set his foot at my place of sādhanā, and his disciples sharing the experience. I had anticipated that I show them the Kutiyas, starting from the library, and having a satsanga in Dhyan Mandir. In the library I also showed him the treasures of Swami Lakshman Joo's hand-written manuscripts. Then when going down he wanted to enter my kutiya, although I said it was in disorder (as always! but specially because I had to leave early). Obviously he was more interested in my life-style. Instead of the Dhyan Mandir he sat in my meditation room, where I said that "all is Śiva", and started singing a beautiful Stotra, the Śivānandalaharī ascribed to Śankara. Just the very fact of his sitting in the small space of my long-term meditation has left an imprint which cannot be deleted. Then we sat on my verandah and here a very deep dialogue took place. Every time he quotes a Vedic or Upanishadic text which conforms with our Śaiva-Tantra-yoga, as I was also immersed in the Upanishads for years, this creates a very significant bridge between Veda and Āgama, and Śaiva Yoga.
In that conversation the disciple Mauli Raman also brought up my meeting with my Guru – which Sri Nochur had read in my article – and I briefly described it, which evidently moved him. We could establish a spiritual connection.
It is difficult to describe that satsanga which flowed very naturally, but at a very high level. For me the sign of authenticity is naturalness – like Gurudeva – and Sri Nochur with all his Śāstric knowledge is so overflowing, what I love, the wisdom and the experience and the human qualities all flowing together in him.
In the Dhyan Mandir he was interested in the photos of our Guru lineage, and in the very special photo of Sri Ramana and (at that time) Brahmanchari Lakshman Joo which is on our altar. He commented on the photo of the Vietnam Shiva whose body is expressing a fullness of prāṇa and spoke about prāṇa in the Upanishad.
All this sharing of wisdom and his very presence was itself a blessing.
This extraordinary visit was completed unexpectedly two days later, on 9th of April, by the visit of Sri Ganesan from Ramanasramam, with his disciples. He is 86 but he did not shy the troubles of the way and the paths in the garden. Sri Ganesan, grand nephew of Sri Ramana Maharshi, is a treasure for the Ramana devotees, and we have an old and deep relationship. He is always ready to share his memories and experiences. We had a very special occasion to come close when he spent a sabbatical year at the Krishnamurti Foundation, Rajghat, maybe in 1990. His visit was another moment of the deep connection with Ramana and Arunachala. I said that since I could not come to Arunachala for two years (due to Covid), Arunachala has come to Ishvar Parvat!