By Scott & Ida, head teachers of Ghosh Yoga.
We have discovered a complete work by Labanya Palit from 1955! She was a student of Bishnu Charan Ghosh and we were able to find a copy of her book in the National Library. In the 60 years it has been here, it has never been checked out before! Her time period, from about 1940-1960, has been somewhat of a mystery to us. This book by Labanya Palit fills an important gap in our knowledge and our history.
http://www.ghoshyoga.org/blog/uncovering-the-women-of-yoga-part-1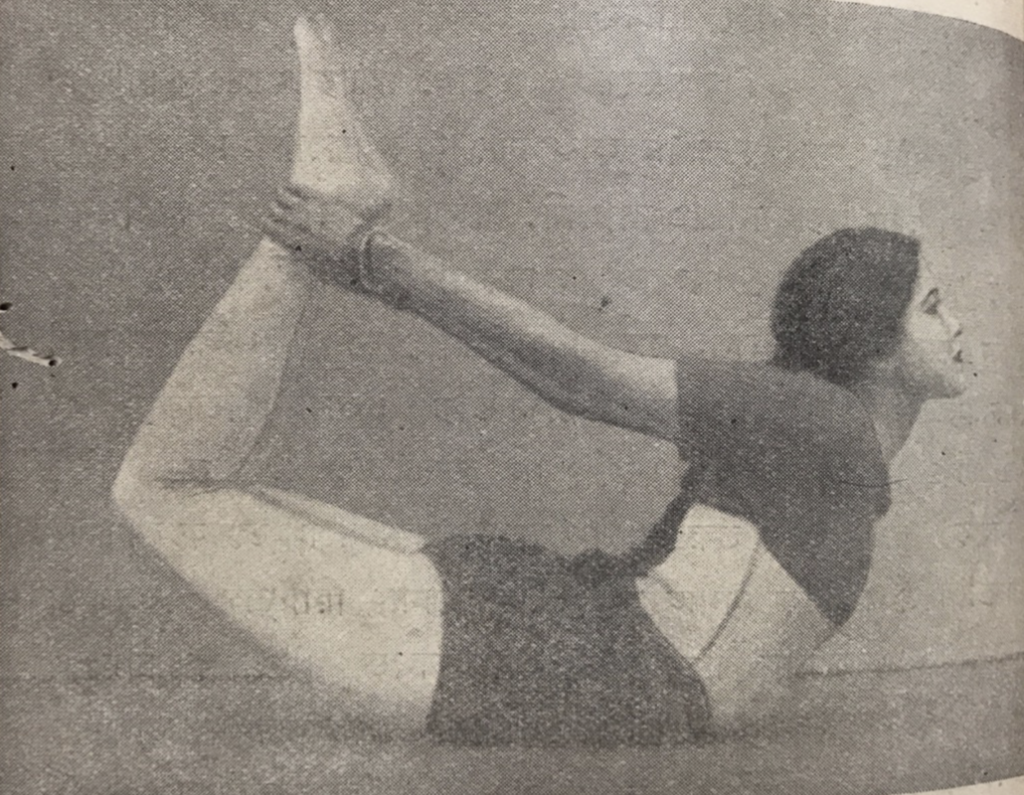 Labanya Palit, student of Bishnu Charan Ghosh, is seen here in 'Bow Pose' from her book Shariram Adyam published in 1955. She wrote and published the book eleven years before Iyengar's Light On Yoga was released. The book contains over 40 postures and instructions, an introduction from her teacher Bishnu Charan Ghosh, photographs and explanations of yoga asana practice. This book has been completely forgotten… until now. Yoga Acharyas, Ms Ida Jo and Mr Scott Lamps, were able to find a copy of her book in the National Library (India), where it had remained for 60 years without ever being checked out! Her writing in Shariram Adyam was praised by Rabindranath Tagore, but the only known copy of the book remained in the National Library of India in Kolkata, from where it was checked out for the first time in April, 2019.